Elementor is by far the most reliable and most popular page builder on WordPress. Thanks to WordPress and Elementor (the pro version), it is now possible to build a fully functioning website without writing a single line of code. Having a website for your business is a great way to market yourself to populations outside your demographic.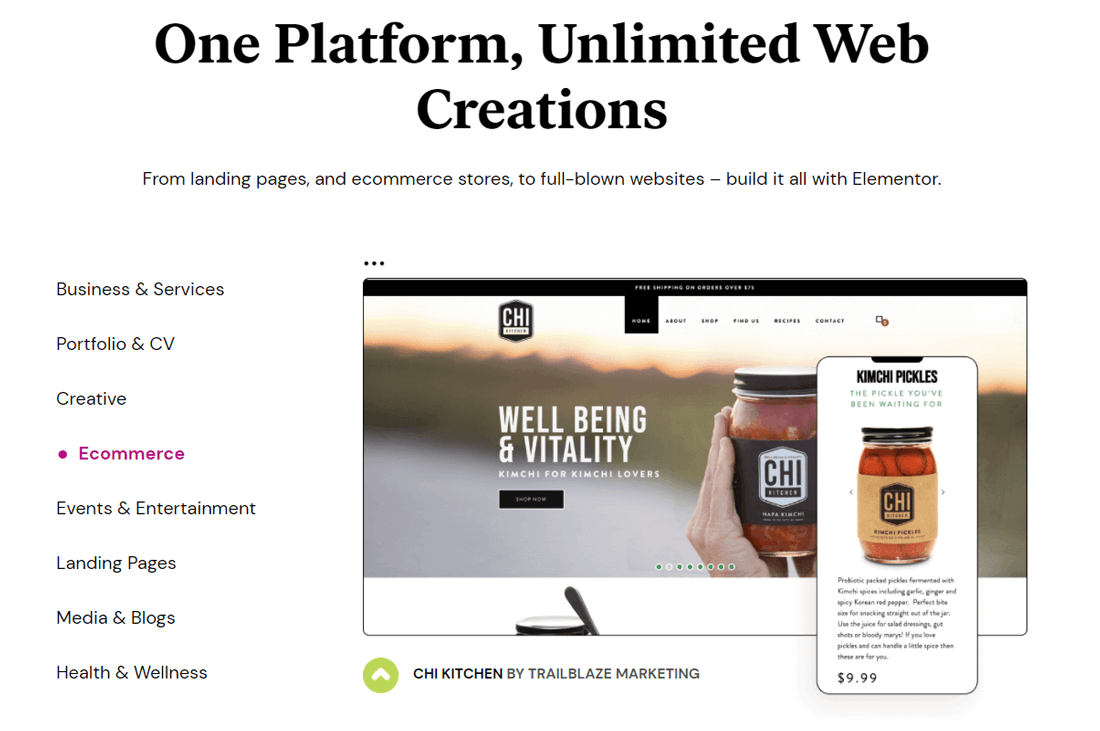 WordPress is available in many languages as a product of the work of the community, allowing you to create a website in a language of your choosing. What if you want a website in more than one language version? Alternatively, if you have online services for your business, wouldn't it be nice to direct your customers to their preferred language so that they can seamlessly enjoy your services?
These are just some of the considerations that you should make when taking your website global. You also have to accurately target the intended market. Additionally, getting it right with SEO is crucial in driving organic traffic to your website.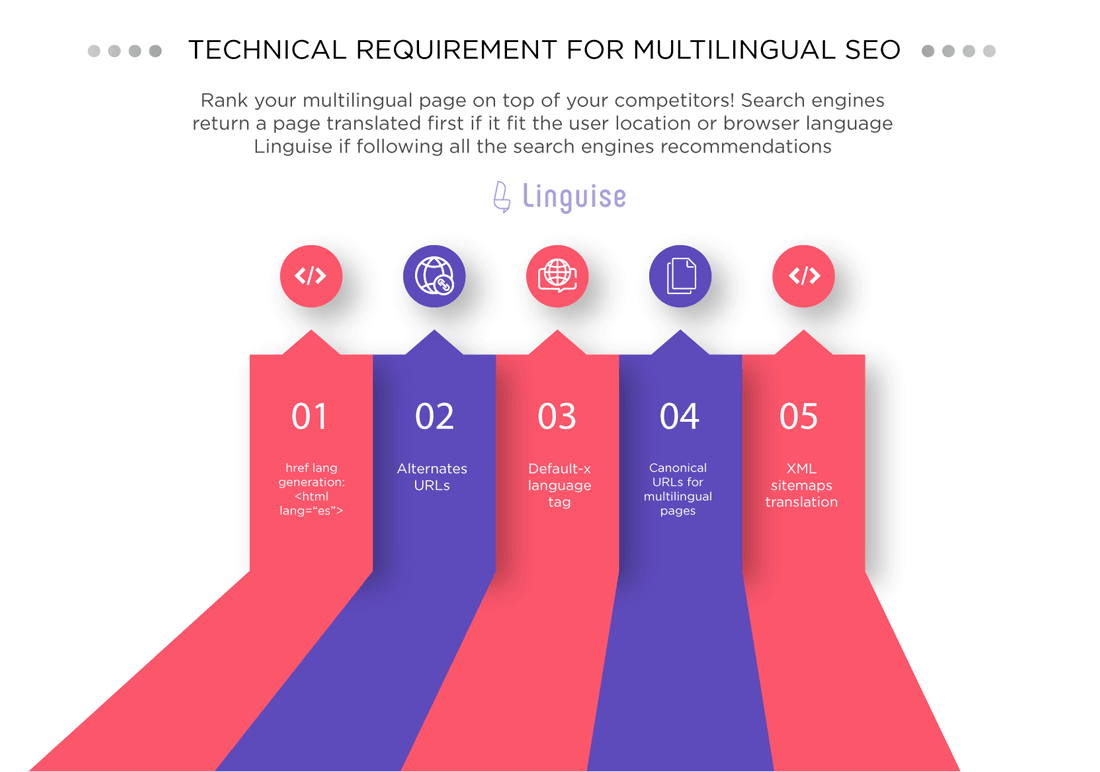 If you're not a web developer, it is impossible to incorporate all of these into your website. Fortunately, that is where Linguise comes in. In this post we will give you an overview of Linguise as a service and how you can create a multilingual website with Elementor and Linguise.
But first let's have a look at what Linguise is.
What is Linguise translation?
Linguise is a neural network translation plugin that is capable of automatically making your website multilingual. It has built-in neural technologies to guarantee a high degree of accuracy in translations. It is cost-effective and only costs a tenth of what manual translations costs. Furthermore, it allows you to edit translations, live from the front end and invite experts to edit while granting them access roles. The main features of Linguise include:
Compatibility with all WordPress themes and plugins
User-friendliness
Cost-effectiveness
Automation of translation of your website's content
Offers a high degree of translation quality
Allows you to translate sitemaps to facilitate SEO
Translates metadata and inline HTML and CSS code necessary for SEO
Translation live editor to edit translations from the front end and invite experts to edit languages you're not proficient in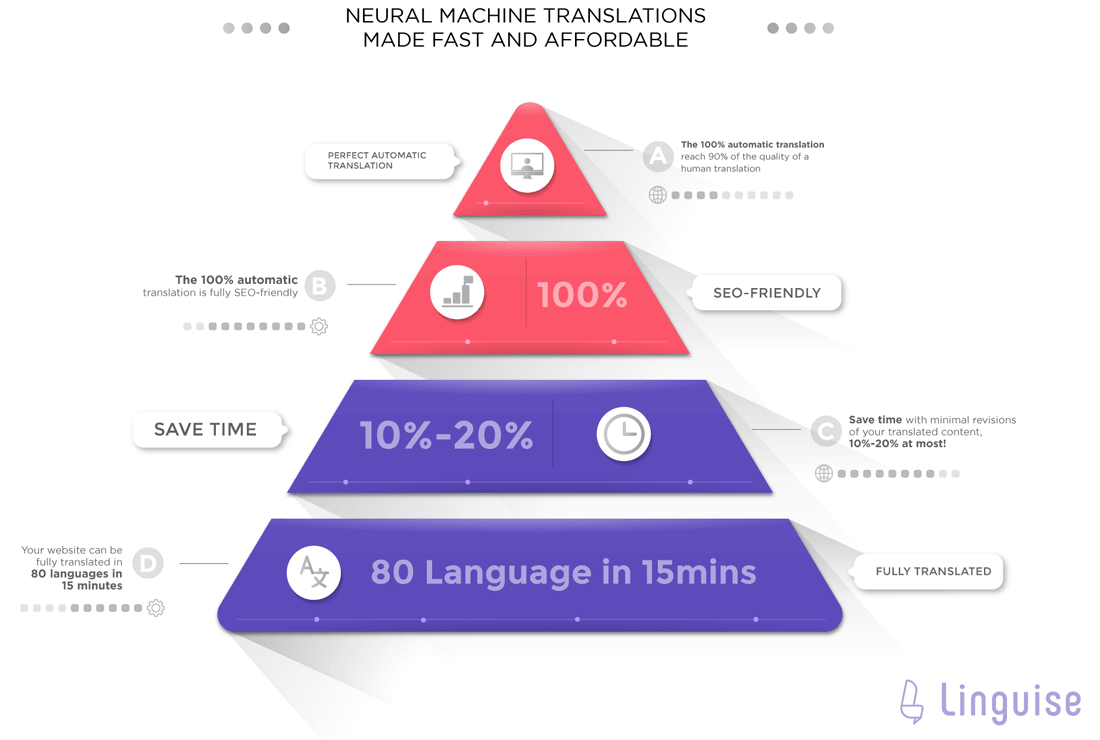 Needless to say, there are numerous translation services out there including:
Google Translate
Manual translation
Other translation plugins.
With that in mind, why should you choose Linguise over these methods?
Why should you choose Linguise over Google Translate
Google has done a lot of work to make websites available in users' native languages via Google Translate. However, this service has many shortcomings. How often do you come across a mistranslated word when you use Google Translate? Google Translate does not allow you to edit the errors it makes. Your readers will be stuck trying to understand some translations or generate some sort of context. This is terrible for user experience; and if you have a WooCommerce shop, you will likely experience an increased bounce rate.

Additionally, search engines cannot rank the translated pages alongside those in the native languages. This means that your website will always be low in SEO rankings. So if you're serious about exploring an international audience for your website, you cannot rely on Google Translate.
Fortunately, all of these drawbacks can be avoided by entrusting the translation of your Website to Linguise. It has a live editor to allow you to edit translations wen an error occurs. It translates your whole website/pages granting them their own URLs. This allows search engines to rank them among websites created in that native language.
Why you should choose Linguise over other translation plugins
Linguise is very well-equipped to enable your website perform in SEO rankings. First of all, it has a Live Editor that will let you localize the translated content. You can incorporate the preferred search terms depending on the region, for example trouser for UK and pants for the US. This live editor also gives you an opportunity to generate perfectly accurate translations. It is also capable of translating metadata necessary for SEO and allows you to translate your sitemaps to allow an easy navigation of search engine bots into your website.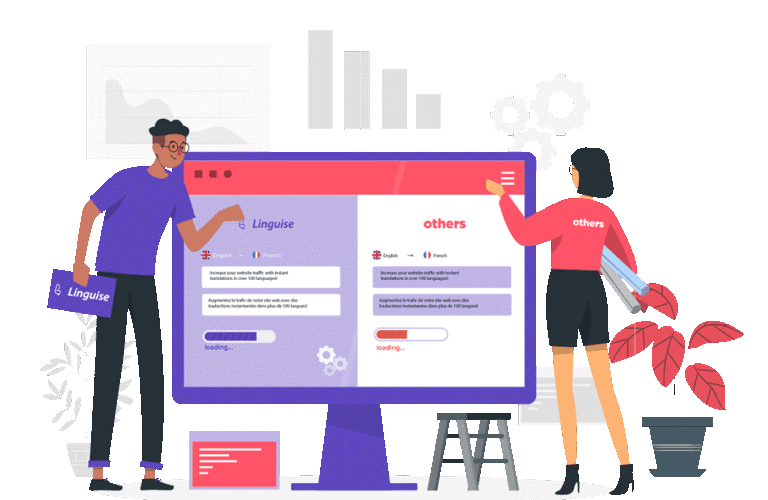 When it comes to translation plugins, Linguise offers much more than just basic translations. You get to partner with this service to manage your credibility via translation accuracy and draw as much organic traffic to your website as possible via SEO. You can get as much as 40% more traffic from popular search engines, including Google, Baidu, or Yandex.
That being said, let's look at how you can create a multilingual website using Linguise and Elementor.
How to create a multilingual website with Elementor and Linguise
Install Linguise
Despite being a premium service, Linguise has a 1-month free trial period, no credit card is needed. To install Linguise you need to first visit the registration page on our website and provide details of your name, email address, and your password.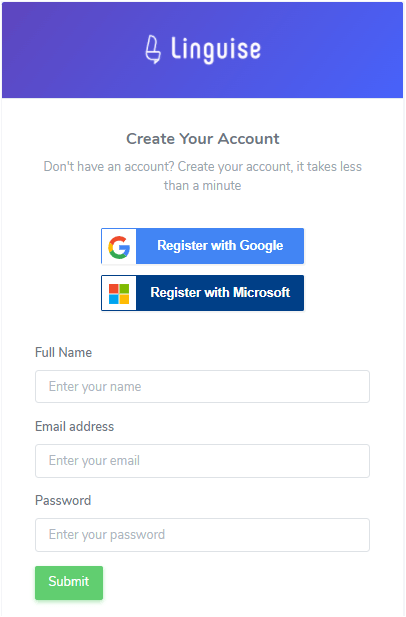 Once the account has been created, you need to add your domain, select the languages and pages you want to be translated, and get your license key.
Click on the add domain button; this will take you to a page where you will provide the details mentioned above. Go back to your WordPress admin dashboard page and copy the URL and paste it to the Domain URL box on the add domain page.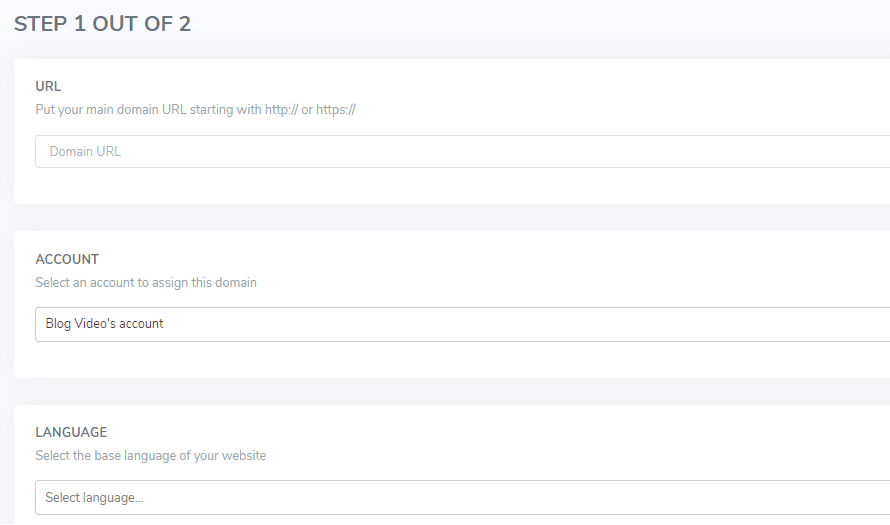 Select the account for which you want to assign the given domain and the default language you created your website in. Next, you will select the languages you would want your website to be translated to from the provided 80+ options.
Next you can select whether to translate all pages which will generate alternative URLs for each translated language. We highly recommend this as it allows your website to rank highly in SEO.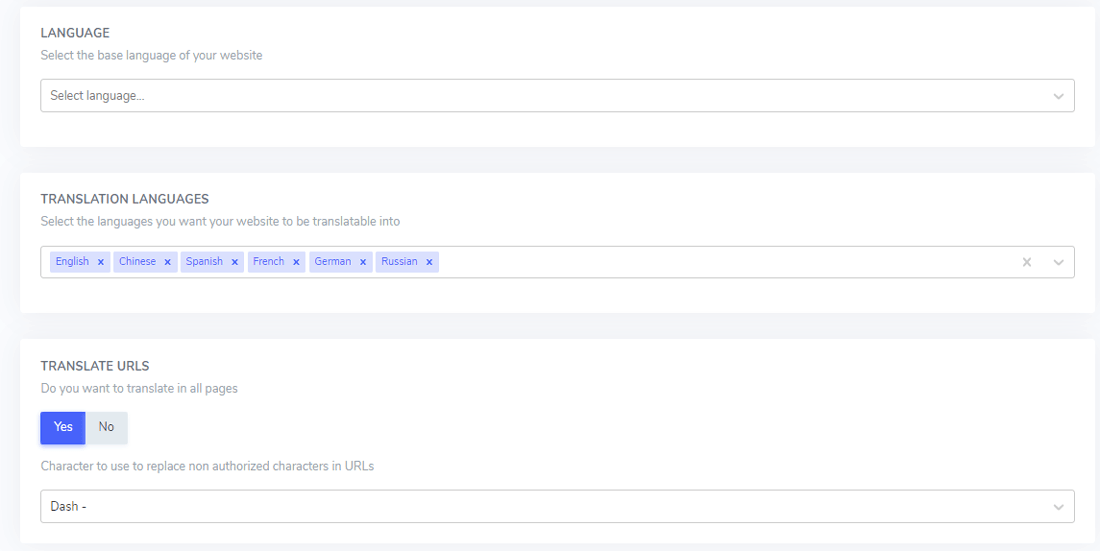 Click on Next Step to generate your license key, what we call a Domain API key. Copy the license key to your clipboard. Next, download the extension, a link is provided just below for you to download the compressed version.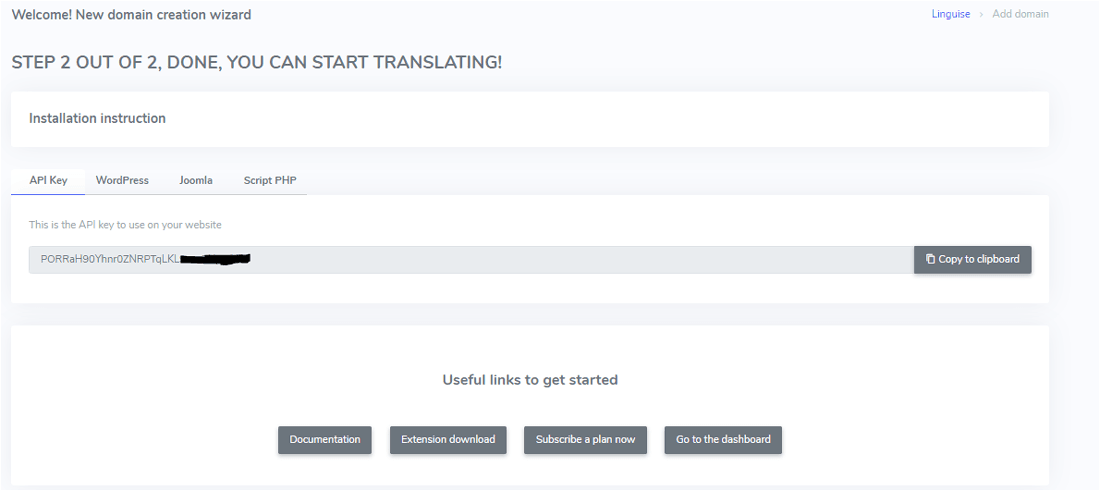 After the download is complete, go back to your WordPress admin dashboard to install the plugin on your website.
Go to Plugins > Add New select Add New > Upload > Choose File. Select the extension zip file and click Install now > Activate.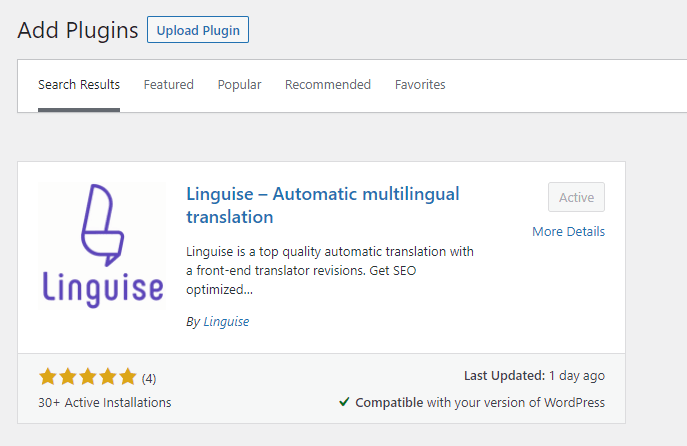 After activation, Linguise should appear among your menu items. Click on it and paste your Domain API Key and click on Apply. At this point what is remaining is to load your language switcher.
Go to Appearance on the left sidebar and select Menus. Check the box that says Linguise Languages to add it to the menu items. That's it you're all done.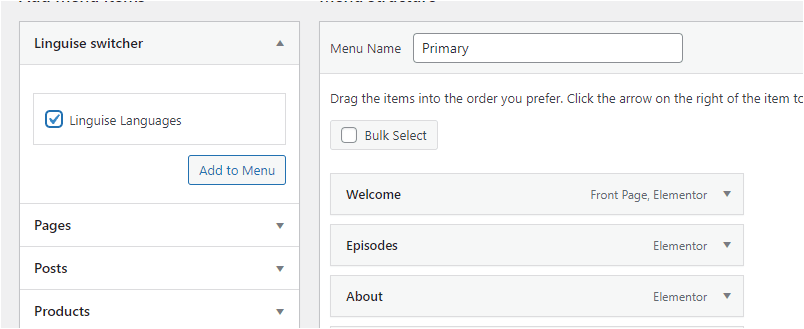 Installing the pro version of Elementor follows a similar procedure to installing Linguise. For this post, we're going to assume that you already have Elementor installed, if not, follow the steps in this video to do so.
Create and build a page with Elementor
As we had mentioned earlier, Elementor makes it possible to build a website without writing code. You will use a simple drag and drop feature and also adjust margins, padding, fonts, queries, etc.
To create a new page go to Pages > Add new then select Edit with Elementor. You can choose to start from scratch, or select a pre-defined theme as your foundation.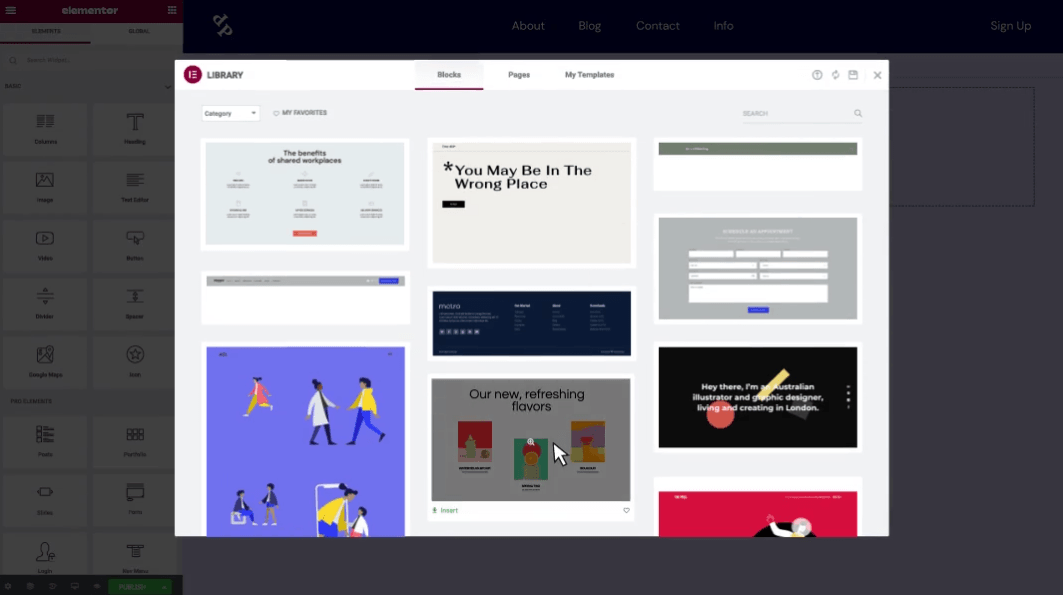 After making some changes, you should click on publish to ensure your progress is live and saved. You can add text, images, spaces, buttons, and any other thing you would expect on a page of a website. Note that 100% of the Elementor widget can be translated even the most complex.
You can build the page from scratch or select a template and make your edits. Alternatively, if you're creating a shop page, you would notice that you cannot directly edit this page (adding products, etc). How do you go about this? On the Elementor menu, click on more and then select Theme Builder.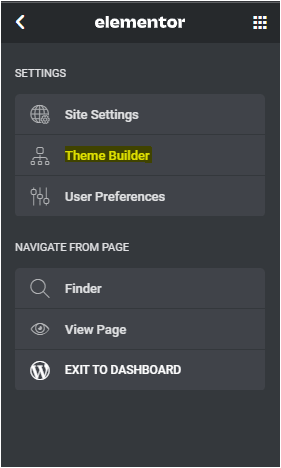 This will bring you to the templates page. With Elementor, it is possible to import parts of a page (header, footer, etc.) or the whole page/website. Theme builder options are only available for the pro version of Elementor. If you hover on it, it will request you to go pro before accessing.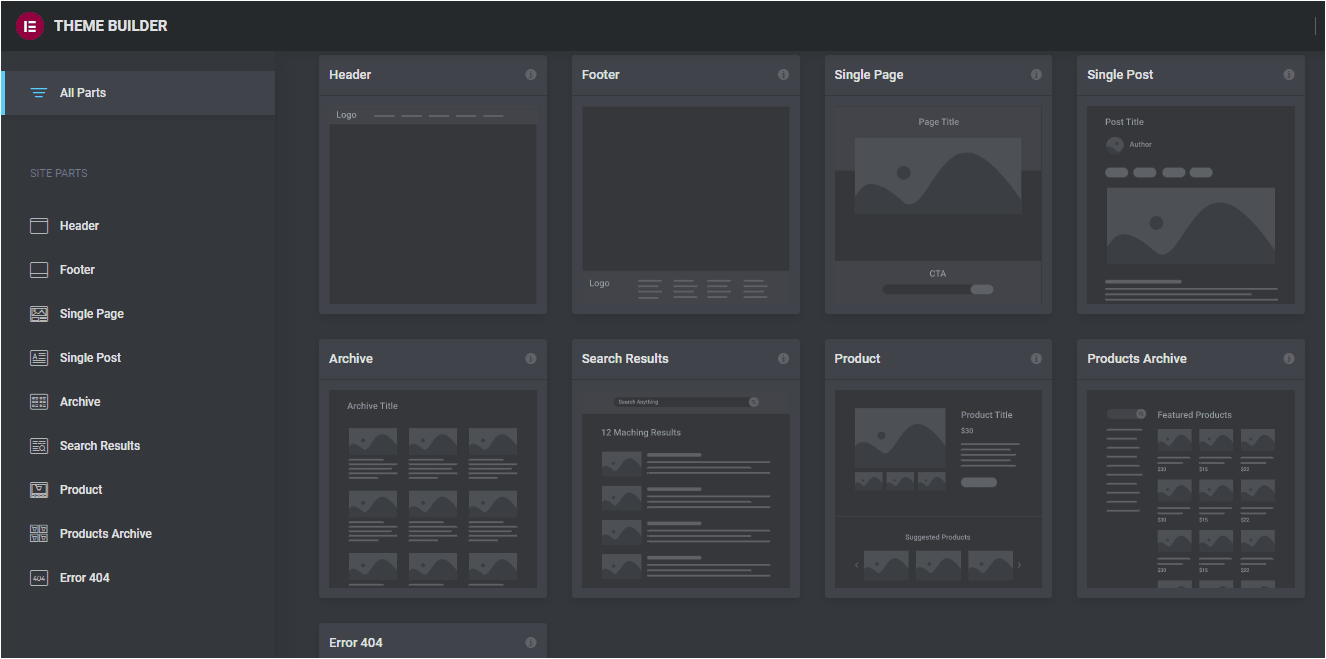 Building shop pages is slightly different with Elementor. First you need to create a Product Archive template. If you have a CSV file for all your products you need to add it. You will use queries to determine the content displayed on each shop page depending on the categories of products you have (for example casual shoes, etc.).
After you're done creating your pages remember to click on Publish. Now that you have installed both Linguise and Elementor and created a page, how can you use Linguise to translate this page?
Translate your Elementor pages with Linguise
Now we pick up from when you loaded the language switcher on the menus page. Loading the language switcher places Linguise as part of your website's menu items. Each language is represented by its name and the corresponding flag of the country of origin.
All you need to do is click on the language switcher and select the preferred language to translate your whole website/pages. Linguise will generate entire pages of your website with their own URLs for each language. These URLs will have subdirectories of the language code for different regions. This is important for a high SEO ranking.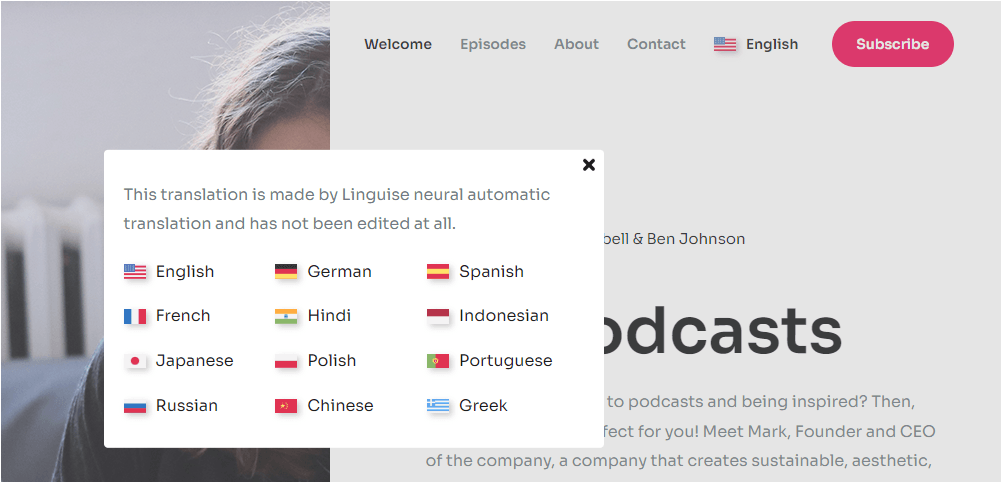 Translate your sitemaps
A sitemap is an XML file that contains information on all pages and media on your website. It is indispensable for this purpose because it also lists the URLs for your website. When you translate your website into multiple languages, alternative URLs are generated which you need to list here. Sitemaps inform web crawlers (search engine bots) of the URLs available in your website. Sitemaps also structure your website making it easier to navigate through.

This is why translating your sitemaps is very important and Linguise allows you to do this.
To translate your website's sitemaps, hover to your preferred SEO plugin and click on sitemaps.

Copy the XML sitemap link and then click on open to go to your sitemaps. Paste the link on the browser's search box add the language prefix as a subdirectory alongside your gTLD (es/gr/fr for Spanish, German and French respectively) to the XML link on the search box and press the enter key. This link will be added to your sitemap to be processed by Google search engine.
Edit your Elementor translations
Automated translation can never generate 100% accuracy, it is a machine after all. It is no different with Linguise. However, Linguise provides an opportunity to edit translations to achieve the 100% accuracy. You might also want to include puns, cultural references, technical terms, or the preferred search terms for SEO.
You can do this via a Live Editor that allows you to make edits to translations and watch the changes unfold live.
Start by clicking on the live editor tab on your Linguise dashboard and click the open live editor button on the next page.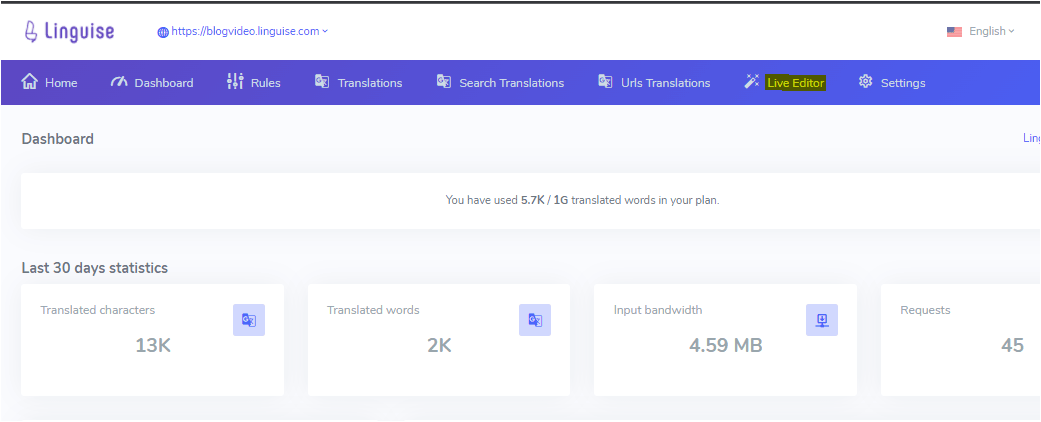 Select the language you intend to edit and click on translate.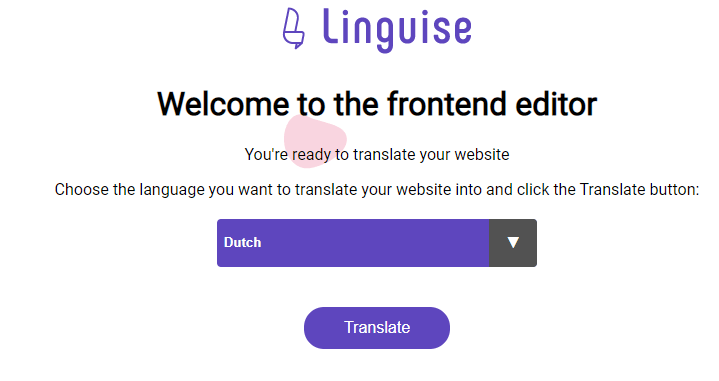 Switch from navigation to editing mode in the top-right corner. Select the text you intend to edit and make your changes. After you're done, click on save.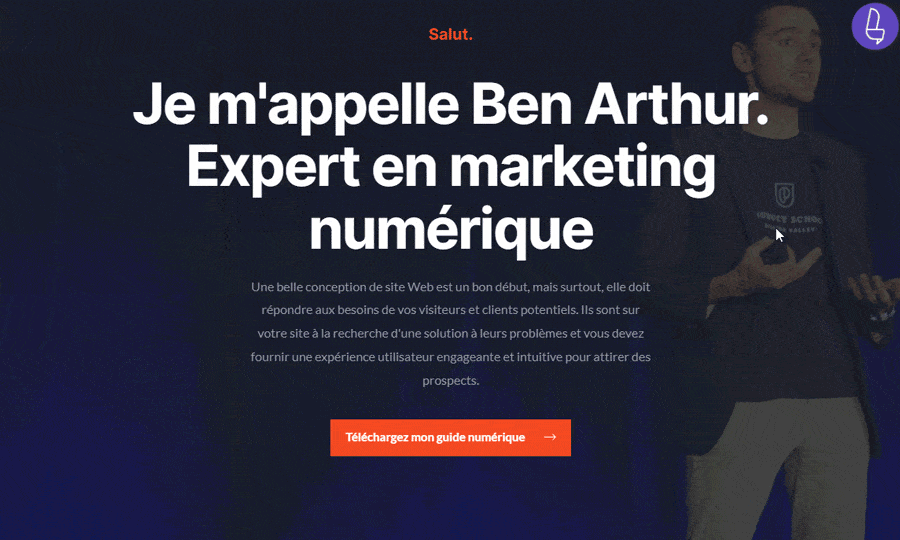 Elementor's translation with Linguise
Linguise is a compelling tool in creating a multilingual website. It is compatible with all WordPress themes and plugins enable it to work with Elementor to realize an extensive multilingual website. So if you intend to create a multilingual website with Elementor, sign up with Linguise and start translating fro free during 1 month.