Linguise Black Friday & Cyber Monday Super Sale - 30% OFF
Creating a multilingual website with high-quality translation can be challenging. Our mission is to help you reach a broader audience and provide the best experience for your website visitor in the native language.
Linguise is a cloud-based, AI-powered automatic translation service designed to boost website traffic with instant translations in over 85 languages with just a few clicks. We don't just offer translations; we also enhance your SEO and provide a user-friendly editor for your best experience.
We are excited to present special offers this year during Black Friday and Cyber Monday. Take this opportunity to make your website globally accessible, enhancing the experience for visitors worldwide.
So what's the Linguise deal 2023?
🎉 30% OFF using the coupon: BLACKLINGUISE
🎉 Applies to new subscription
🎉Apply on all memberships, this is the best deal of the year.
🎉The coupon will be available during Black Friday and Cyber Monday from 21 Nov. to 27 Nov 2023
Black Friday deals from partners

JoomUnited offers large range of WordPress plugins, including the popular WordPress media manager, 'WP Media Folder,' and the file manager 'WP File Download.'
JoomUnited also provides bundles for WordPress and Joomla developers. Each bundle includes plugins such as a media folder, file & download manager, and tools for SEO & speed optimization, all aimed at improving your productivity and saving you time. Don't waste time searching for the best plugins for each website. Get WordPress plugin bundle and install the plugins on all your websites, with no limits!
Deal: Get a special 40% OFF on all our memberships, including bundles and renewals!
Dates: 21 Nov to 27 Nov 2023
Coupon: BFJU40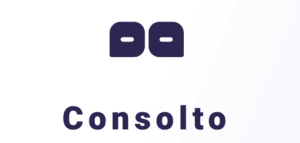 Consolto redefines the conferencing experience for customer meetings, merging the power of live chat, appointment scheduling, and video chat into one unified platform. Tailored exclusively for enriched customer interactions, imagine the best of Zoom, Calendly, and Intercom seamlessly. Integrated into one transformative tool.

Deal: 50% off yearly subscriptions for the 1st year
Dates: November 15th to 28th, 2023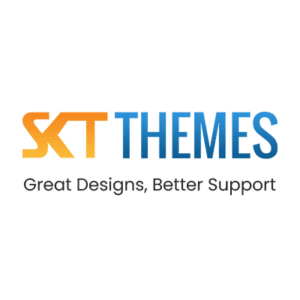 For Black Friday and Cyber Monday 2023, SKT Themes is offering Up to 50% off on all themes bundle (370+ Themes) which are built with Elementor Builder, Gutenberg. We have a wide range of popular WordPress themes for multiple purposes.
You can get stunning features for your web experience for a price that is an absolute bargain. Get access to super-fast, easily customizable, multi-purpose WordPress themes with a focus on Gutenberg Builder compatibility.
Spread the word and share the joy of amazing WordPress savings this Black Friday and Cyber Monday!
Most Popular All Themes Bundle Package at $69, Lifetime Package at $19
Deal: Offering up to 50% off on all themes bundle (370+ Themes)
Dates : 1 Nov to 30 Nov. 2023

CTX Feed Pro is the ultimate WooCommerce product feed manager plugin, simplifying the creation and management of WooCommerce product feeds for 130+ marketing channels like Google Shopping, Facebook, Instagram, and Pinterest. This plugin offers a user-friendly interface, 130+ pre-designed templates, and advanced features such as conditional mapping, product filtering, and automatic feed updates.
With 70k+ active users and 522+ Five-star ratings, the CTX Feed plugin boasts customizable templates, automated scheduling, and real-time data synchronization, facilitating broader audience reach, increased sales, and enhanced product visibility. 
Deal: Save 40% on the Yearly and Lifetime Activation
Coupon Code: BFCM2023
Dates: 10 November to 5 December,2023

Get ready for a month of incredible savings! 🎉 ThemeSelection's Cyber Sale is here.! Enjoy a huge 30% OFF storewide. Use the promo code CW30OFF during the checkout. Don't miss out on this exclusive deal..!! Create any kind of web app such as SaaS apps, Fitness Apps, Educational Apps, E-commerce apps, etc. using these fully coded & professionally designed Admin Templates & UI Kits.

Deal Duration: Nov 1 – Nov 30, 2023
Promo Code: CW30OFF
Limit: For 100 buyers only.
Acowebs WooCommerce Plugins
Acowebs is providing discounts of up to 30% on all of their WooCommerce plugins during this Black Friday season. WooCommerce wishlist, WooCommerce Custom Product Addons, WooCommerce Dynamic Pricing With Discount Rates, WooCommerce Checkout Field Editor and Manager, WooCommerce PDF Invoices and Packing Slips, WooCommerce Product Labels, WooCommerce Product Table, WooCommerce Quick View, WooCommerce Table Rate Shipping, Variation swatches for Woocommerce, Woocommerce deposits & partial payments, and Woocommerce currency switches are just a few of the many WooCommerce plugins in their product collection.
Deals :  10% discount is given to the consumer for each plugin they buy. The discount increases to 20% for two items, and it increases to 30% for three or more items.
Dates : Nov 22 to Nov 30, 2023

Document360 is an AI-powered knowledge base platform enabling the creation of a robust self-service knowledge base catering to both external customers and internal users. The new AI Concierge, Eddy serves as a sophisticated AI-driven search expert equipped with natural language processing (NLP) capabilities enabling users to find information quickly and accurately.
Leveraging its user-friendly configuration options, you can effortlessly produce various resources like user guides, internal wikis, frequently asked questions (FAQs), standard operating procedures, and user manuals. 
Furthermore, it offers Private hosting and API documentation features as optional. Document36 seamlessly integrates with a range of platforms, including Intercom, Microsoft Teams, Slack, Freshdesk, Zendesk, Zapier, and many others.
Deal: Save up to 50% on all annual plans.
Dates: 6th Nov - 8th Dec 2023
Coupon Code: BLACKFRIDAY2023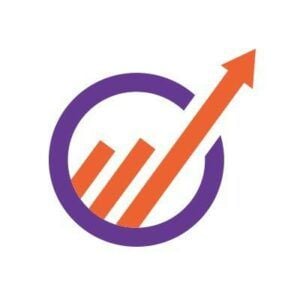 EngageBay is an integrated all-in-one marketing, sales and support platform with a free CRM built for startups and growing companies.

Deal: Get 40% off lifetime on all first-time purchases across all plans
Dates:  14 November – 30 November 2023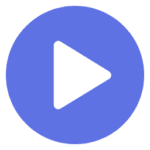 Vadoo.tv allows creators and brands to host videos and make marketing easy. It is a professional video hosting platform built on the core concept of facilitating the growth of businesses and creators by leveraging the power of videos. 
Deal Details: Pro Plan yearly at 30% off
Coupon code: BLACKFRIDAY30 
Dates: 5-Nov to 1-Dec-202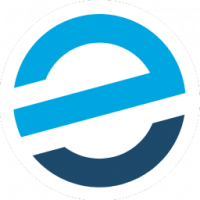 EmbedAI is a platform that enables users to create AI ChatGPT bot powered by ChatGPT using their data. It is a convenient AI chatbot builder to quickly build, train, and integrate intelligent chatbots onto your website through simple copy-paste of the embed code.
Deal Details: Pro and Advance Yearly Plan at 20% off
Coupon code: BLACKFRIDAY20 
Dates: 5-Nov to 1-Dec-2023

Post SMTP is the best, most powerful, easy-to-use WordPress SMTP Plugin that maximizes the deliverability of all your emails.
Deal Details: 23% off during Black Friday
Coupon code: BFCM23
Dates: November 20th – December 4th

ALL-IN-ONE Influencer Marketing Platform helping brands to achieve 10X+ ROI. Leveraging big data, automation & AI to increase conversions, lower CAC, and collect high-quality UGC for brands worldwide. Influencer Hero is a leading Influencer Marketing platform trusted by 250+ Brands & 50+ Agencies.
Deal Details:  55% discount on the pro plan (from $549 to $249)
Dates: 15 Nov to 30 Nov 2023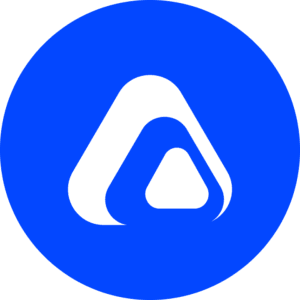 Introducing WP Adminify, the ultimate solution to supercharge your WordPress Dashboard management! This Black Friday, seize the opportunity to turbocharge your Admin Panel while saving big with our jaw-dropping 55% off discount.
WP Adminify is the plugin for simplifying and enhancing your WordPress admin experience. With a sleek and intuitive interface, it empowers you to effortlessly customize your admin dashboard, streamline tasks, and boost productivity. Explore advanced features such as Custom Admin menu management, custom branding, and personalized welcome messages. 
Deal Details: 23% off during Black Friday
Coupon code: BFCM23
Dates: November 20th – December 4th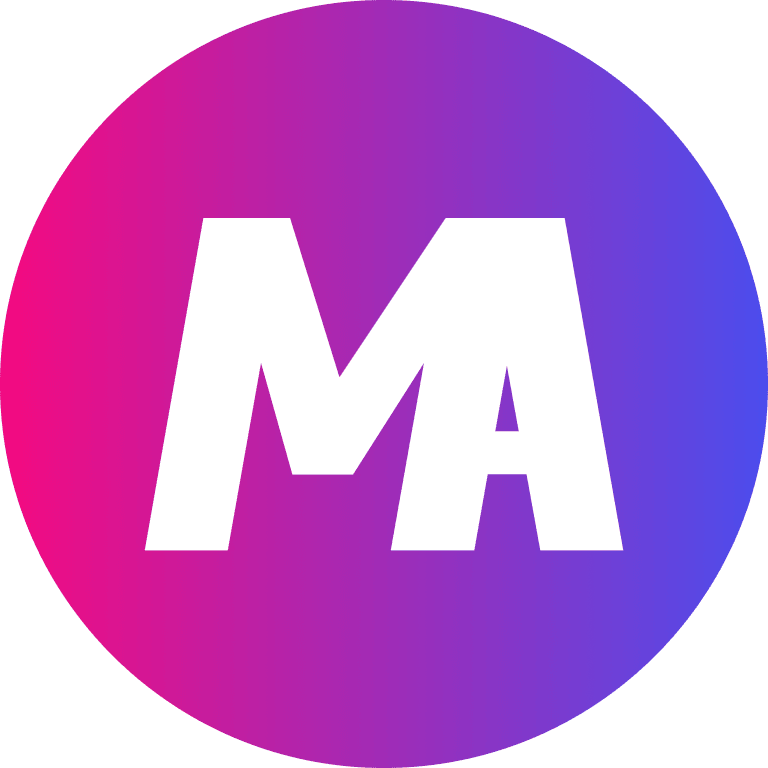 Experience the full power of Elementor with Master Addons Plugin! This Black Friday, we're here to make your website design dreams a reality by offering an incredible 60% discount. Master Addons for Elementor is every web designer's secret weapon, providing a wide range of dynamic features and flexibility. Don't miss out on this opportunity to elevate your designs and create stunning WordPress Websites like never before.
Enhance and enrich your Elementor experience with an array of remarkable Elements (50+), Extensions (20+), & eye-catching templates. Personalize your website and captivate your visitors with ease. 
Coupon Code: BFCM60
Discount: 60%
Start Date: 18 Nov, 2023 – 30 Nov, 2023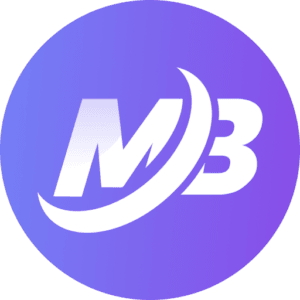 Get ready to take your Gutenberg experience to the next level with Master Blocks. And this Black Friday, you can enjoy an incredible 40% discount! Master Blocks is the ultimate tool for unlocking the full potential of the Gutenberg editor on WordPress. With a wide range of advanced blocks, integrations, and a user-friendly interface, you'll create stunning and responsive content that will truly impress your audience.
Discover exciting features such as interactive grids, and stunning layouts. This Black Friday sale presents a golden opportunity to elevate your content creation, enhance the visual appeal of your website, and streamline the editing process, all at an unbeatable price. Don't miss out on
Coupon Code: BFCM40
Date: 18 Nov, 2023 – 30 Nov, 2023
Discount: 40%

Code Snippets is an easy, clean, and simple way to run code snippets on your website. Safely keep all your website's code snippets customizations together in one convenient dashboard. Elevate your WordPress website's capabilities as you seamlessly add, modify, or craft code snippets, supercharging the final 5% of your website development. Get Code Snippets Pro with 50% off on our plans and customize your website to the last pixel.
Coupon Code: BF2023
Discount: 50% discount on all Code Snippets pro plans
Start Date: 6 Nov, 2023 – 30 Nov, 2023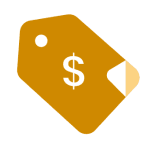 Discount Rules for WooCommerce
Discount Rules for WooCommerce is a powerful dynamic pricing and discounts plugin that helps you create simple and complex discounts. You can offer simple discounts like Percentage discounts, Fixed discounts, Storewide discounts, Product based discounts to complex discounts like bulk discounts, Tiered Pricing discounts, bundle discounts, BOGO deals (Buy X Get X and Buy X Get Y), User-specific discounts, Cart conditions based discounts, category discounts, and more. 100,000+ active installations prove that the plugin is popular and trustworthy. It is a user-friendly plugin with flexible features to create targeted and customized discounts to give an enjoyable shopping experience for customers and get more conversions.
Boost sales and maximize revenue now. Get the Plugin at 30% OFF this Black Friday.
Coupon Code:BFCM30 [Auto applied]
Date: 1st Nov to 5th Dec 2023
Discount: 30% OFF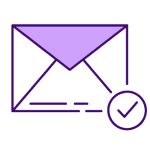 Flycart | Email Customizer for WooCommerce
Email Customizer for WooCommerce is a much-needed email marketing plugin to customize and create beautiful branded emails. The plugin can transform boring WooCommerce emails into professional, engaging emails that improve your brand value and get you more conversions. With the drag-and-drop email editor, you can quickly edit the emails completely from header to footer.
Add images, Logos, CTAs, social media icons, and change text style, size, and colors to create customized and personalized emails. You have flexible options like ready-made templates, shortcodes for dynamic content, mobile/desktop previews, test emails, import/export templates, custom CSS options, and more.
Coupon Code: BFCM30 [Auto applied]
Date: 1st Nov to 5th Dec 2023
Discount: 30% OFF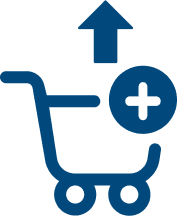 Flycart | Upsells for WooCommerce
Upsells for WooCommerce is an all-in-one Upsell plugin with unlimited features to boost your Upsell Marketing Strategy. You can show different types of upsell offers at different stages of a customer's journey, make them explore more products, and easily increase the average value. The plugins help you show Cart Upsells, Checkout Upsells, Frequently Bought Together Products, Post Purchase Upsells, Upsell Popups, Doubt the order offer, Thank You Page Upsells, and Next Order Coupons. With a single click, your customers can add the offers to their cart.
Set display locations, set conditions, customize with readymade templates, set usage limits, schedule campaigns, prioritize upsell campaigns, track reports & analytics, and more.
Coupon Code: BFCM30 [Auto applied]
Date: 1st Nov to 5th Dec 2023
Discount: 30% OFF
NitroPack is a popular WordPress plugin for optimizing the speed and performance of your website. With NitroPack, you get everything you need for a fast website, in one place. Features like caching, image optimization, and a CDN are ready to go out of the box.
Coupon Code: BFCMPROMO2023
Date: 1st Nov to 30th Nov 2023
Discount:
20% off on all monthly plans 
35% off on all annual plans (this means users get 4 months of NitroPack for free) 
For the special Black Friday and Cyber Monday deal season, WPManageNinja is offering up to a 50% discount on all of its premium WordPress plugins. The deal includes their top-rated products:
Fluent Forms – The fastest form builder plugin.
FluentBooking- The ultimate solution for scheduling in WordPress.
FluentCRM – The complete email marketing automation plugin for WordPress.
Fluent Support- The best customer support plugin in WordPress.
Ninja Tables – The most popular WordPress table plugin.
WP Social Ninja – The best social reviews, feed, and chat plugin.
Paymattic- The perfect lightweight WordPress payment and donation plugin.
Dates: 15th November, 2023 – 2nd December, 2023
Discount: Up to 50% off
Coupon Code: Auto-applied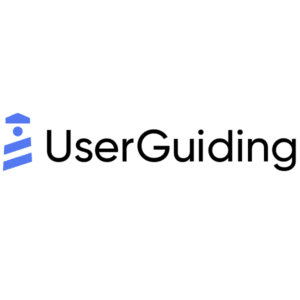 A no-code user onboarding platform that helps startups increase product adoption and reduce churn using interactive walkthroughs.
BF Deal Code: BLACKFRIDAY23
Deal: 50% off on all plans for the next 12 months

Jotform, the ultimate online form builder, effortlessly turns busywork into automated workflows. It is trusted by over 20 million users worldwide and allows users to build professional forms, apps, surveys, e-signature documents and more in minutes without coding at any step. It also offers a rich template library and seamlessly integrates with more than 200 of your favorite apps.
Deals : Get 50% off your Jotform annual plan upgrades during Black Friday/Cyber Monday.
Dates : Nov 13th – Nov 27th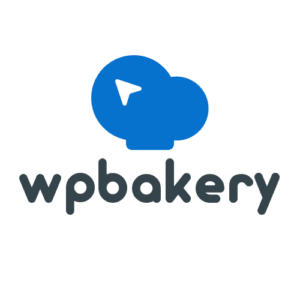 WPBakery Page Builder is a popular drag-and-drop page builder plugin for WordPress with over 5,800,000 sites built. It allows users to create custom pages and layouts without having to write any code.
This Black Friday and Cyber Monday, you can save up to 30% on WPBakery Page Builder's lifetime multisite plans, with unlimited access to all features and future updates, including the powerful WPBakery AI. Additionally, with each purchase, you gain access to cloud templates and premium support for 1 year.
Deals: Up to 30% OFF for all Lifetime Multisite Plans
Offer Validity: Nov 20 to Nov 29, 2023
Coupon Codes:  Auto-applied at checkout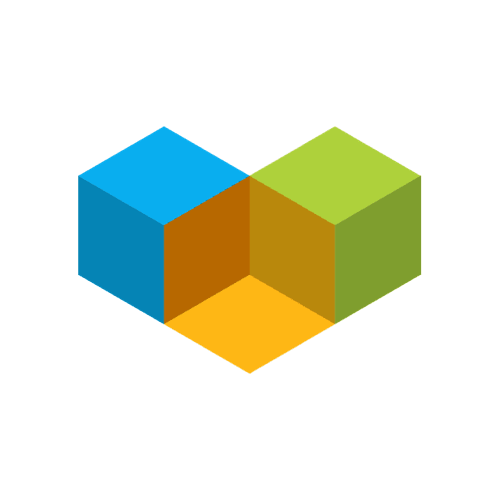 The new Visual Composer is a ReactJS-based website builder that allows you to create full WordPress sites (headers and footers included) with ease.
During Black Friday/Cyber Monday, Visual Composer is offering up to 40% off all premium plans, giving you access to all premium features with any plan.

Offer: Up to 40% OFF for all Visual Composer Premium Plans
Offer Validity:  Nov 20 to Nov 29, 2023
Discount applied on:  All Premium Plans (only new purchases) and complimentary (pre-installed) with Indystack – Managed Cloud Hosting for WordPress
Coupon Codes: Auto-applied at checkout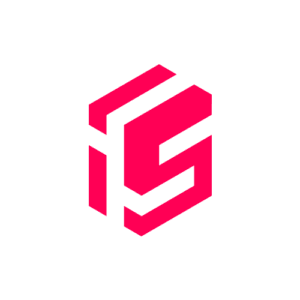 Indystack is a managed WordPress cloud hosting platform that uses the latest technologies to deliver lightning-fast, secure, and scalable hosting services that meet the demands of today's businesses.
This Black Friday/ Cyber Monday and for the first time ever, Indystack is offering a 50% discount for the entire year of their Managed Cloud Hosting for WordPress, plus a one-month free trial. It's like having a rocket booster for your websites – blazing fast and super reliable.
Deals:  1 Month Free Trial and 50% For a Year on Indystack
Dates: Nov 20 to Dec 1, 2023
Coupon Code: Auto-applied at checkout
Apploye is an all-in-one employee monitoring and time tracking tool that helps businesses to manage their In-house, remote and mobile teams— all from a single dashboard.
Discount: 15%
Deal's Validity: 20 November to 30 November 2023
Promo Code: apploye-15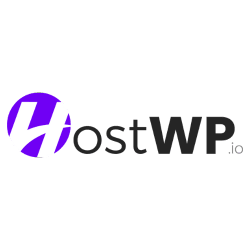 Supercharge your WordPress websites with blazing-fast and ultra-secure hosting, powered by LiteSpeed Enterprise, NVMe (faster SSD), and the hassle-free Easy WordPress Manager.Expand your global presence with QUIC Cloud CDN, offering 82+ CDN locations worldwide.Unlock top-notch WordPress hosting at unbeatable prices, starting from just $1.

Coupon: BFCM23
Dates: Nov 01 – Dec 04
Offer: Save upto $28

Appsero is an extremely useful plugin for WordPress developers, specifically for plugin and theme developers. With Appsero, you can seamlessly handle licensing, track sales, streamline the deployment process, and more. It will help you say goodbye to countless tasks that you once had to do manually. Grab a flat 45% discount over the plugin on this special BFCM occasion.
Deal Starts: 15th Nov 2023 – 5th Dec 2023
Discount: Flat 45%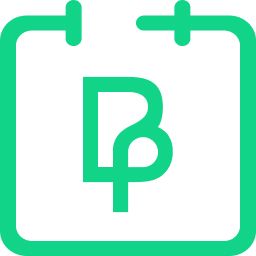 BookingPress is the ultimate WordPress booking plugin, making the appointment booking process effortless. This Black Friday 2023, BookingPress is offering up to a 62% discount on its annual plans and introducing lifetime deals at very affordable rates. Additionally, BookingPress includes 40+ free add-ons with your purchase. Don't waste any time; grab this deal now!
Discount: up to 62% off (Lifetime deals are available too.)
Duration: 20th November 2023 to 1st December 2023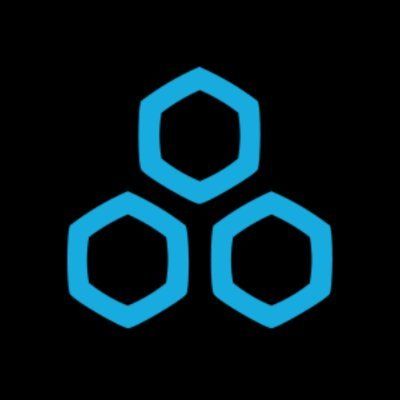 Save 50% on any Joomla (templates and extensions) or WordPress purchase (themes and plugins) of your choice. You can also get the Unlimited Pack (including all products storewide) 50% OFF – for €98.50 only!
Coupon code:  BLACK23
Discount: 50% OFF
Date: 20th November until 29th November 2023.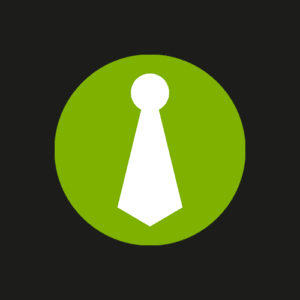 Experience unparalleled control and privacy with the only self-hosted WordPress Management Dashboard that isn't SaaS. Simplify your site management with a secure, centralized dashboard — all with just a few clicks.
Discount: $50/yr on Annual Subscription
Duration: 1st November 2023 to 1st December 2023

Enjoy a flat 50% discount on All of the ThemeLooks's Products and Membership Plans.

Deal: Flat 50% OFF
Coupon code: TLBF23
Deal starts and end date: 20th Nov 2023 – 30th Nov 2023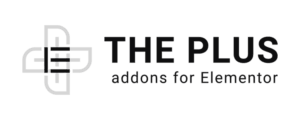 The Plus Addons for Elementor
One of the most popular Elementor Addon with 100K+ Users. This Powerful Addon replaces the need of installing multiple Plugins and gives you the most performance optimized Elementor widgets like Mega Menu Builder, WooCommerce Builder, Horizontal Scroll, Popup Builder and more.

Duration of Black Friday Sale: 20th November to 30th November, 2023
Discount: 40% off Pre Applied
The Plus Blocks for Gutenberg
The only WordPress Block Addon you will ever need, as this growing 90+ Blocks guarantee you to create the most beautiful & unique website which stands out. Goodbye to limited blocks, and hello to Premium blocks from The Plus.
Duration of Black Friday Sale: 20th November to 30th November, 2023
Discount: 40% off Pre Applied

SocialBee is an AI-powered social media management tool that simplifies content creation, scheduling, and posting across all major platforms. Save time with features like AI-generated captions and images, and get personalized strategies from Copilot, your AI social media manager. Organize content, collaborate with your team, track performance with analytics, and engage in real-time from a unified inbox.
Deal: Save a whopping 70% on your SocialBee tool plan for 3 months.
Dates: 24 Nov to 27 Nov 2023
Coupon: SOCIALBEEBF23

HashThemes is a renowned software company that develops free/premium WordPress themes and plugins. They are known to create WordPress themes with slick design and amazing features to allow users to build the website of their imagination. They follow the latest web development trends and all their WordPress themes have modern and intuitive UI.
Offered Deal: 40% of All Premium WordPress Themes
Coupon Code: BF2023
Deal Duration: 23rd November to 4th December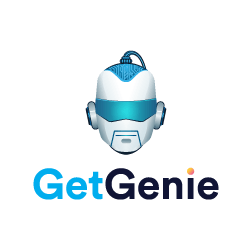 Description: GetGenie AI — the most advanced WordPress AI tool for SEO-optimised content & copywriting. It has 30+ ready-made templates and amazing use cases like SEO Keyword Analysis, SERP Competitor Analysis, On Page Optimization, Meta Description, Content Scoring, Blog Outline Creator, Blog Title Writer, Blog Article Assistant, Product Descriptions, Sales Copywriter, and many more.
Enjoy up to 45% discount on GetGenie AI this Black Friday and increase your efficiency in writing SEO-optimized content on your WordPress website.
Deal: up to 45% OFF
Date: 22th November 2023 to 5th December 2023

Wpmet is a prominent brand that has developed iconic WordPress products, including ElementsKit, MetForm, ShopEngine, and WP Social. These versatile products help millions of WordPress users extend the functionalities of their websites.    
Indulge in a spectacular 40% Black Friday discount on all premium plugins from Wpmet. Seize the finest deal of the year!

Deal: up to 40% discount
Start Date:22th November 2023 to 5th December 2023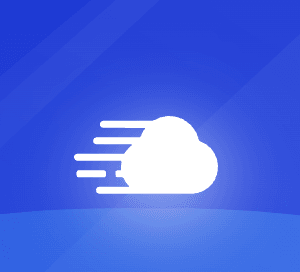 Cloudways is a managed cloud-hosting platform known for its lightning-fast speeds, with a choice between DigitalOcean, Google Cloud Platform, and AWS as your preferred provider.
Offer: 40% OFF for 4 Months on all hosting plans + Upto 40 Free Migrations
Promo code: BFCM4040
Validity date: 13th November 2023 till 1st December 2023

Simple video editing software with AI-powered features.
Deal description: 30% of all plans for life!
Coupon code: BLACKFRIDAY30
Validity: 23/11 to 30/11