Are you looking for an alternative to the WPML plugin for your website but are still confused about which plugin to use? A site that requires a translation plugin so that your content can be translated according to the visitor's native language.
On the WordPress CMS, there are various choices of translation plugins that you can download for free or for a fee, one of which is WPML. However, we do have an alternative plugin option, namely Linguise.
So, why is Linguise worthy of being an alternative to WPML? In this article, we will discuss in full, starting from what Linguise is to its superior features!
What is Linguise vs WPML?
Linguise is an automatic site translation service, both for WordPress sites and other CMS. To make it easier for users to use, we also provide a WordPress Linguise plugin that you can install and activate directly.
Using neural network translation technology allows you to get an audience from all over the world.
So that your target audience is wider and can help improve business performance. When you use Linguise, you will get several facilities from us to control the translation. The first is the Linguise Dashboard then an extension in the form of a WordPress plugin that allows you to set your language selection along with the country's flag, isn't that interesting?
As mentioned above, Linguise can be the best WPML alternative. WPML is the first manual translation plugin with an option to make the automatic translation. WPML allows us to organize multilingual posts in one post per language. WPML comes in 65 languages. ​​
Then, what makes Linguise the right choice for translating websites?
Break Language Barriers
Say goodbye to language barriers and hello to limitless growth! Try our automatic translation service today.
Why is Linguise for WPML alternative?
Linguise uses NMT (Neural Machine Translation) technology, making this plugin one of the best among other translation services. With this technology, the quality of translation results is 90% better than human translation.
Even though the website content is translated automatically, Linguise still supports SEO optimization, so you don't worry.
So, that you know more about what Linguise's advantages are, let's just discuss them one by one.
80 Languages for Linguise, 65 for WPML
Linguise is a service with many language options. There are more than 80 languages ​​that you can choose to translate site content. That way you don't need to create a lot of content one by one, just create one content by default then set the translation in several languages.
You can check the languages available  ​​on the Linguise website.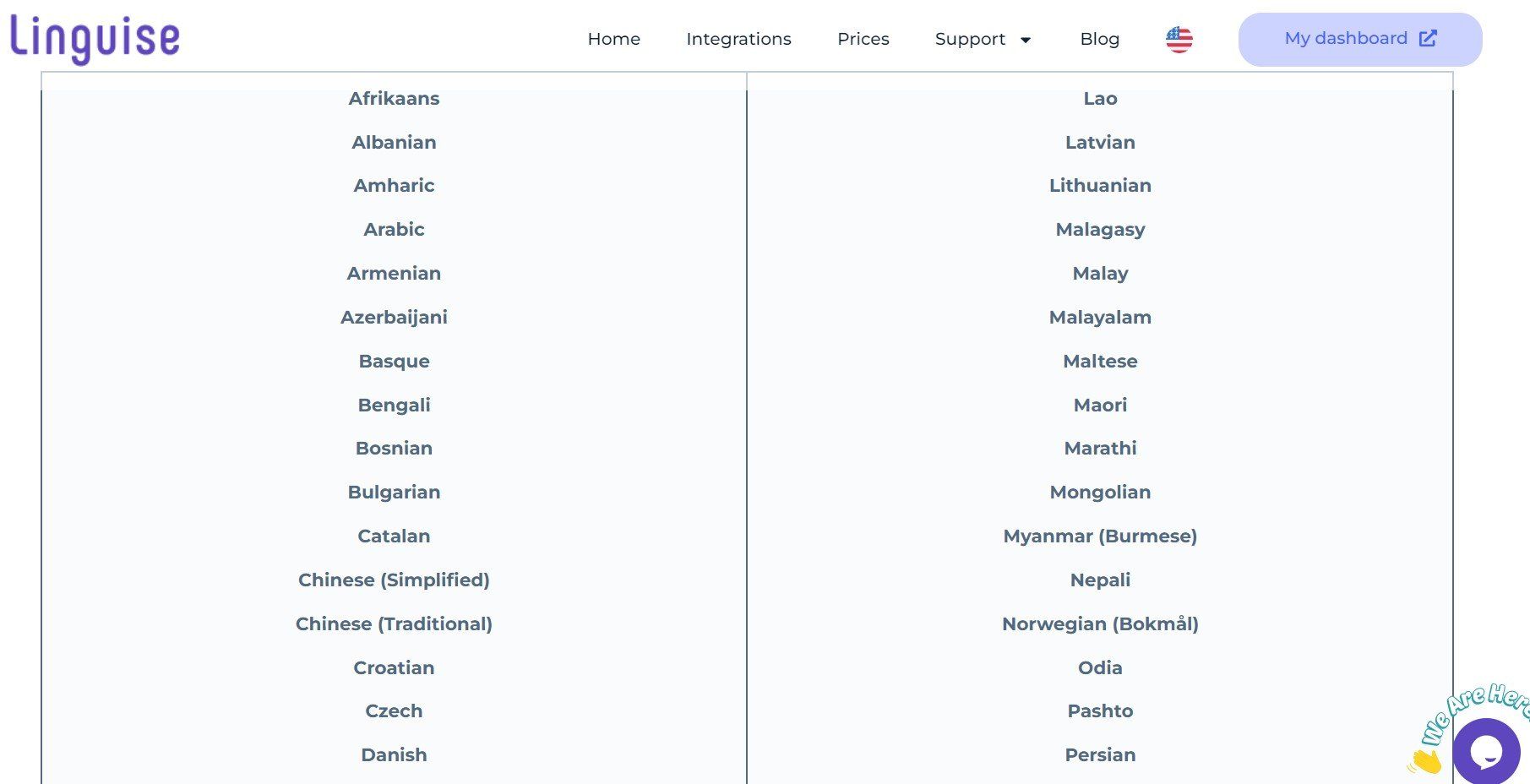 In a one-month free trial, you can use it on every new domain once you have a membership. In the trial, you are free to use whatever language you want. After that, if you upgrade to the premium package, there is no limit on how many languages ​​you want to provide on your website.
Language choices in Linguise are certainly more than in WPML. As is known from the official WPML website, they only provide less than 65 languages.
This is the first reason why Linguise can be the best alternative to WPML.
Automatic translation prices for WPML
The next reason why you should use Linguise over WPML is that it's affordable. We've compared the Linguise service to some of the most popular automatic translation tools for websites.
As a result, Linguise is a service that is affordable but still provides the facilities that users need.
To use WPML on the business version, you have to pay $99 per year. However, if you want to have the automatic translation option you have to pay again.
Below is a simulated WPML price for 200 thousand words in 5 languages ​​to be translated, which is $637. So the costs you have to pay are $ 99 + $ 637 = around $ 737 per year.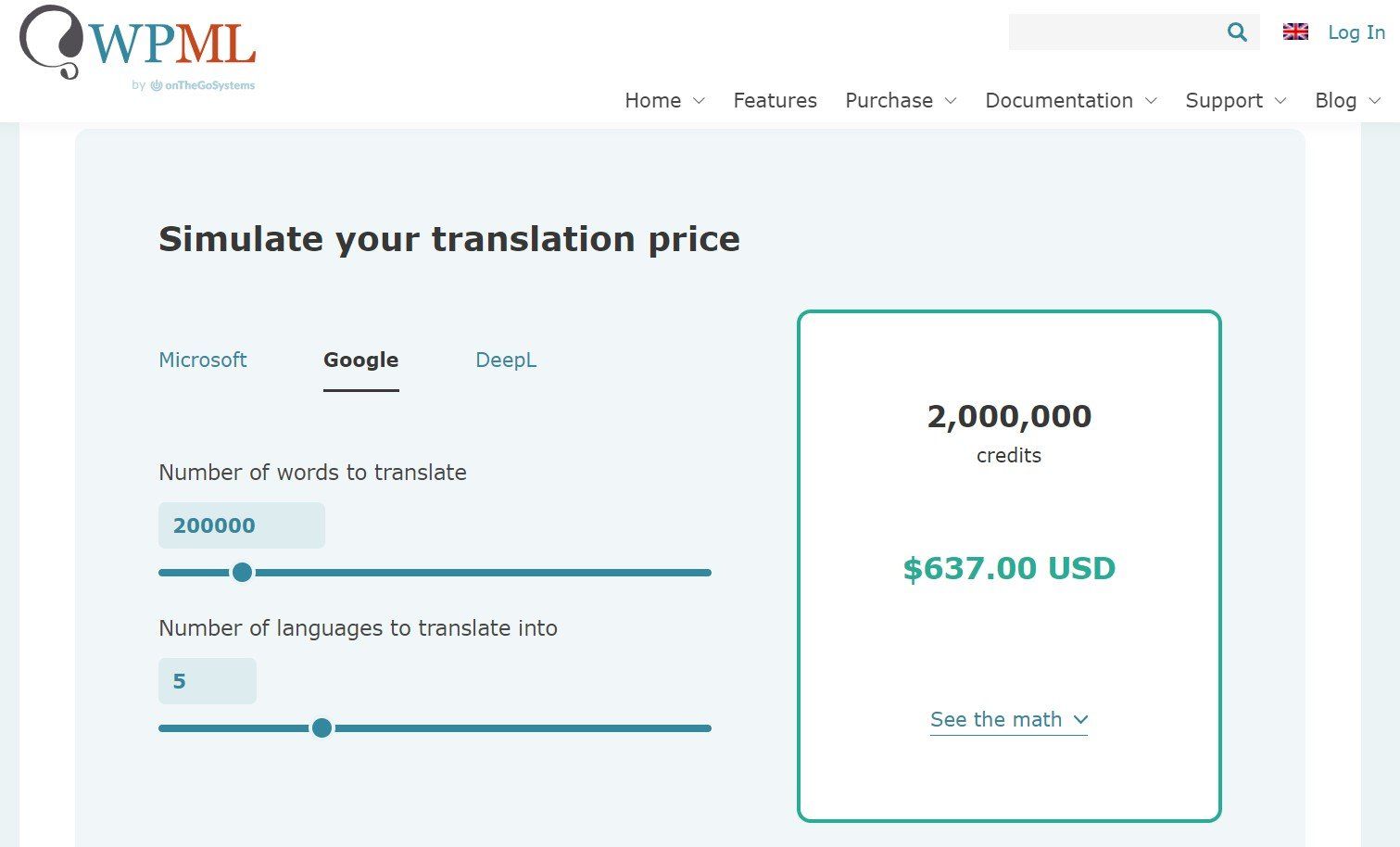 In addition, in Linguise with the same number of words, which is 200 thousand words and there is no limit to the number of languages ​​that can be used, we offer it for only $ 165.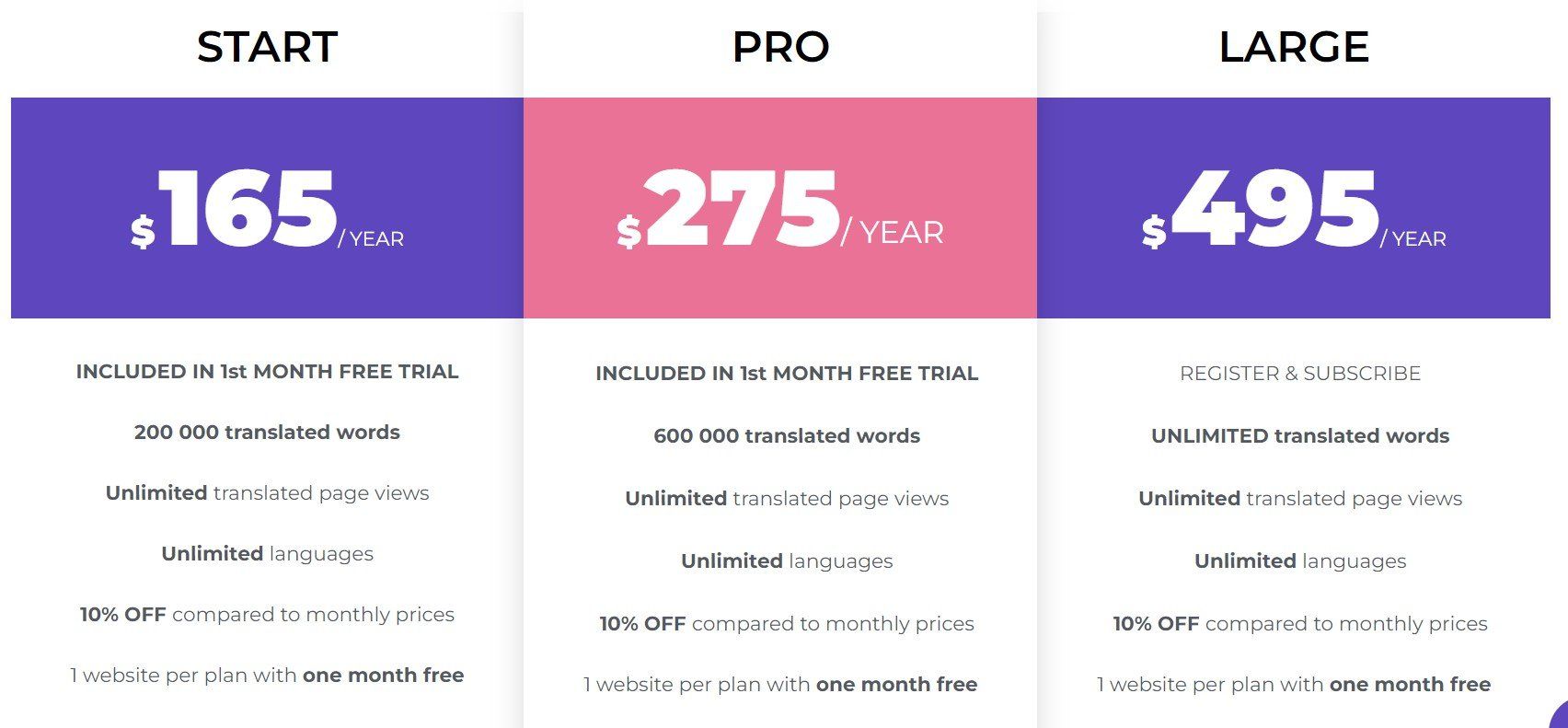 From here you can see that Linguise has a more affordable price and can be used as an alternative to WPML.
Free 1-month trial of automatic translation
Every user who wants to use a tool or plugin, will, of course, use the trial period first. However, not all services offer a free trial period.
Like WPML which does not provide a trial period, it is different from Linguise, which offers a free 1-month trial without the need to enter credit card information.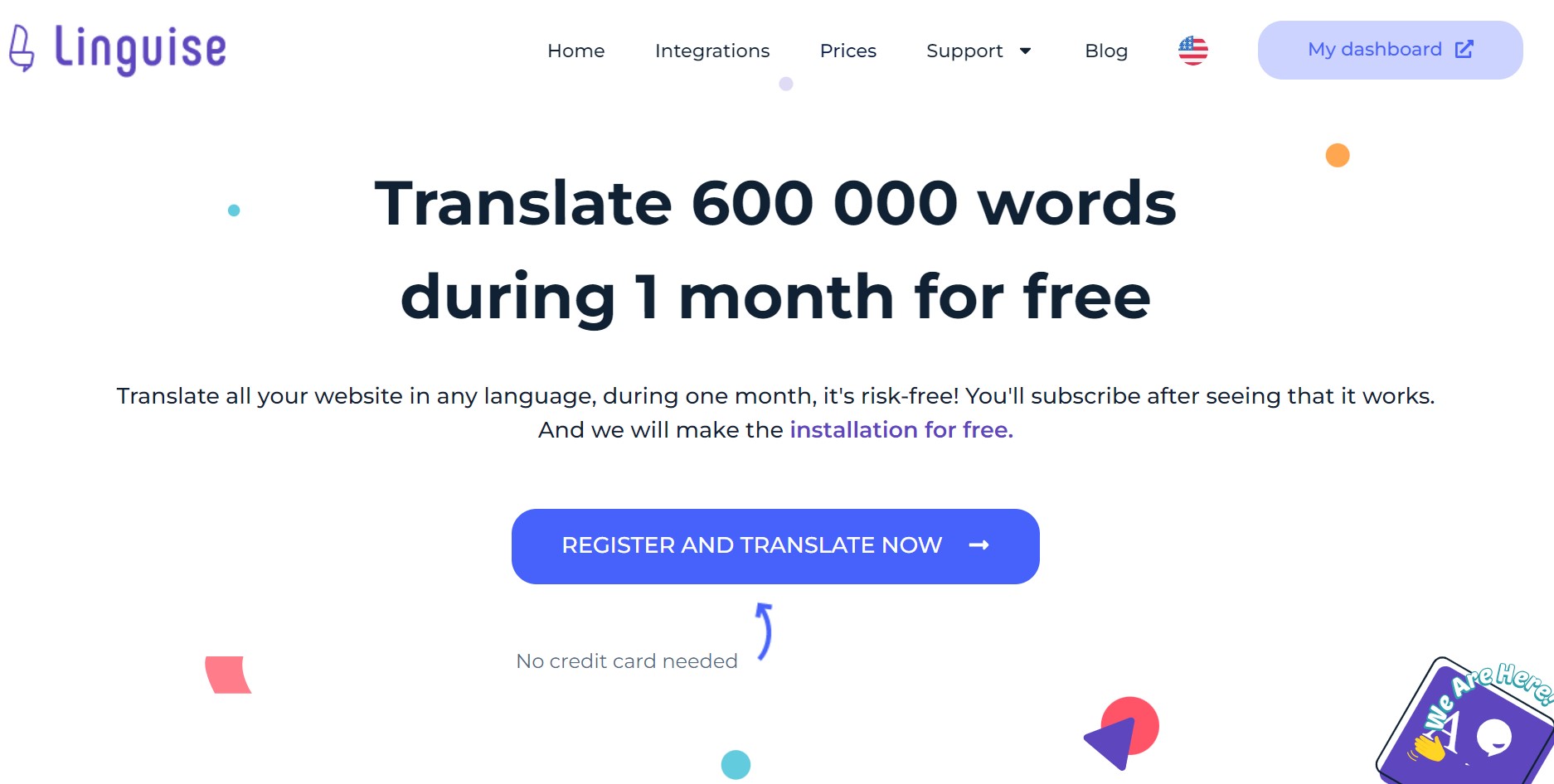 Even though this trial is free, Linguise provides excellent facilities to users, which allows for translating up to 600,000 words. You can register for Linguise and get an API key to paste on the WordPress dashboard so that content can be translated automatically.
Ready to explore new markets? Try our automatic translation service for free with our 1-month risk-free trial. No credit card needed!
Linguise and WPML dashboards: translation rules, statistics...
Linguise hides an intuitive and easy-to-understand display for users even if they are non-beginners, one of which is with dashboard support. Not all plugins or translation services provide a separate dashboard for managing translations.
However, Linguise provides this feature to make translation settings easier. Whether setting content, themes, plugins, or something else. There are various menus on the dashboard starting from the rules menu, translation, translation live editor, and many more.
Whereas WPML, provides a dashboard but the interface will differ depending on the content to be translated.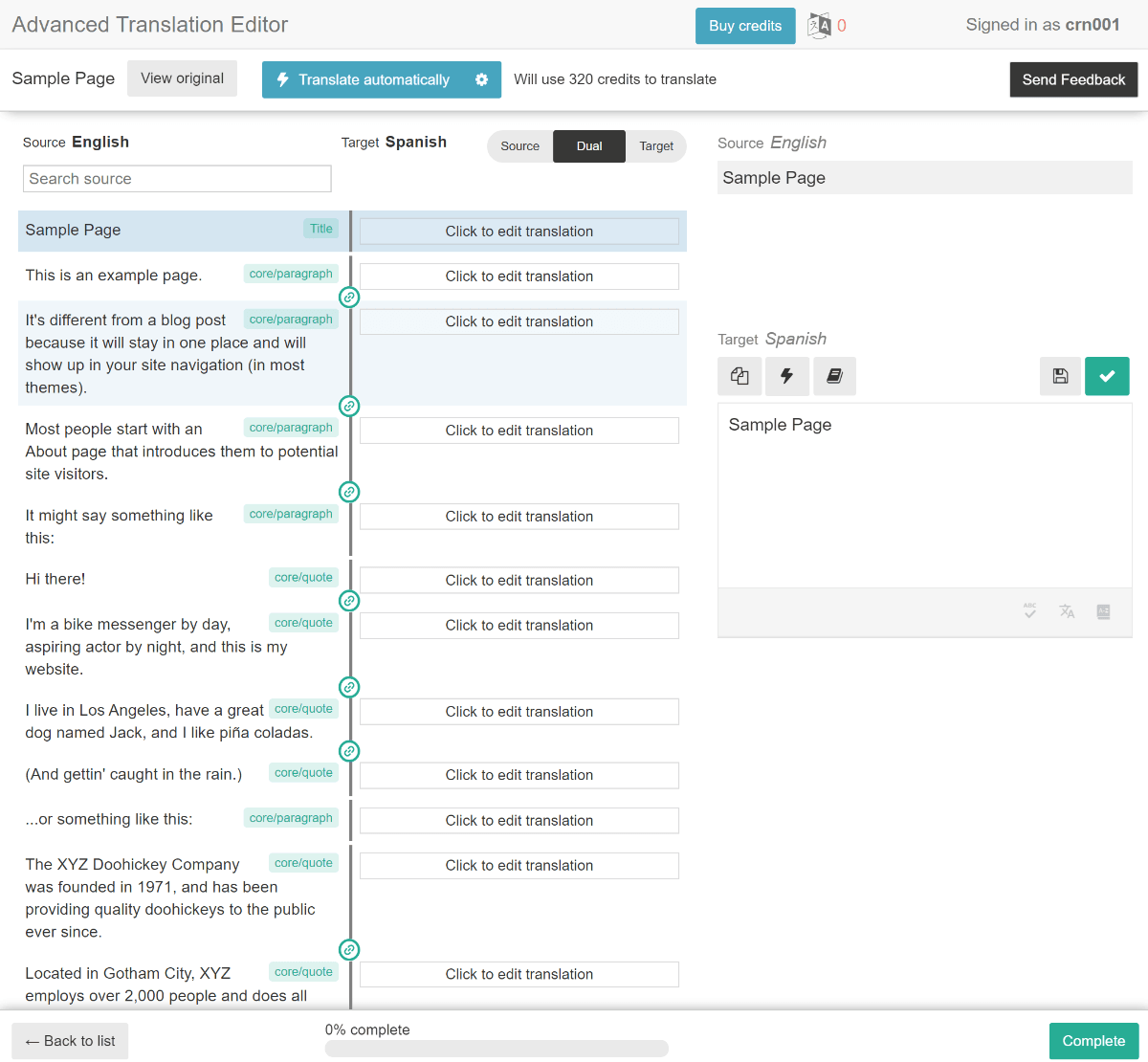 In addition, the Linguise dashboard also has a friendly, interactive, and quite modern appearance so that users don't get bored easily and won't get confused even though they don't really understand technology.
Free installation service for WPML or for Linguise?
Usually, not all website owners understand installing translation plugins. Therefore Linguise offers a free custom installation for you.
You only need to say that you want to install any language, after that the Linguise support team will immediately help you install it.
Users can send a request Linguise install  by filling in the following fields. If the message has been received, the Linguise team will contact you immediately.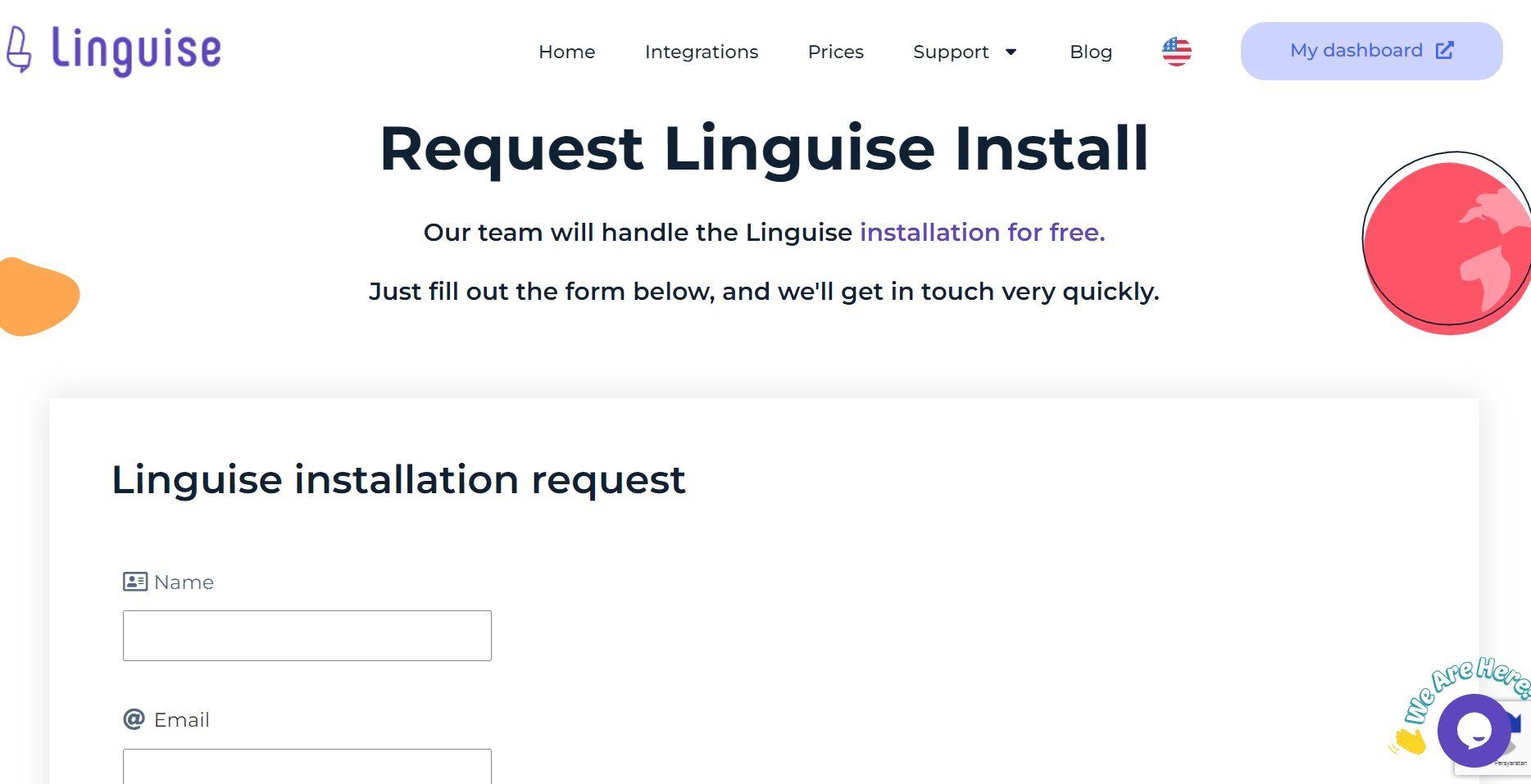 You won't find an offer like this at any other translation service and neither will WPML. In other translation plugins, you have to install them independently.
Multiplatform, Multi CMS support
The next reason why Linguise can be an alternative to WPML is that this service is integrated with many CMS. Not only can it be used on WordPress, but you can also connect Linguise with CMS as follows:
Joomla

Drupal

WooCommerce

OpenCart

PrestaShop

Magento
So that CMS users other than WordPress don't need to worry because you can still use Linguise as a site translation service.
This is different from WPML (WordPress Multilingual Plugin). Judging from the name, we already know that the service is specifically designed to run on the WordPress platform.
Unlimited automatic translation in WPML or Linguise?
This service applies to large packages, when you choose this package, you can translate unlimited words. Regardless of the number of words on each page of your site, Linguise can translate it.
When you create new content, Linguise will automatically translate it and store it on the server for further display to visitors.
Not only words, but you will also get unlimited translated page views.
Besides that, the highest tier WPML package, they don't provide unlimited word translators, instead there is a limit of around 19,000 credits per month.
All websites content translation on install
The last reason why Linguise is a good choice as an alternative to WPML is that it can translate all sites after installation is complete. You just need to configure it easily in the Linguise dashboard and after that automatic translation will be applied to the whole site.
On the other hand, in WPML the user has to implement the automatic translation from within the Advanced Translation Editor on a section-by-section basis. Because WPML can't implement automatic translation across sites.
How to migrate from WPML to Linguise
How did you get interested in using Linguise as an alternative to WPML? Then how to migrate from WPML to Linguise.
When migrate from automatic translation, your website will be re-translated right away, based on the languages you've previously added. While most URLs will have the same translation, it's advisable to redirect to the URL with the highest traffic and views to avoid the 404 error and maintain the link's popularity.
Furthermore, the website will utilize Google's latest translation API, which boasts improved translation quality, following the transition from automatic translation.
As for manual translation, there is no migration process. However, with automatic translation, you can translate your website into additional languages of your choice.
With Linguise, manual translations conducted through the live editor won't be counted against your word translation quota. This means that if you need to translate a significant amount of content directly through the front-end live editor, you can do so without using up your word translation quota.
Register and Translate Now Using Linguise!
From the various advantages above, we can see that Linguise is capable of being the best alternative to WPML and other translation plugins. Linguise is capable of producing translations with the quality of a human translator. Still not satisfied? You can edit them from frontend where WPML requires admin access.
With more than 80 available languages, you can translate your WordPress content into various languages ​​according to visitors' native languages, so that visitors from various countries will be more comfortable when on your site.
Not only available for WordPress but Linguise can also be integrated with various other CMS as previously explained.
If you are still unsure about buying the package, you can try it first on the free trial package for 1 month. All you have to do is register Linguise and use the translation facility of up to 600.000 words with a maximum selection of 4 languages. Come on, join us now!