Translating a website into multilanguages ​​can provide many benefits, as a website owner, not only adding popular languages ​​such as Chinese, German, Hindi or Spanish which are included in the top list of the most spoken languages ​​in the world. But you also need to consider other languages, for example Polish.
Therefore it is important to know how to translate a website into Polish or from Polish language, complete with an understanding of what Polish is like.
In this Linguise article, we will discuss how to translate websites to or from Polish using one of the AI ​​translation translation services.
Understanding Polish language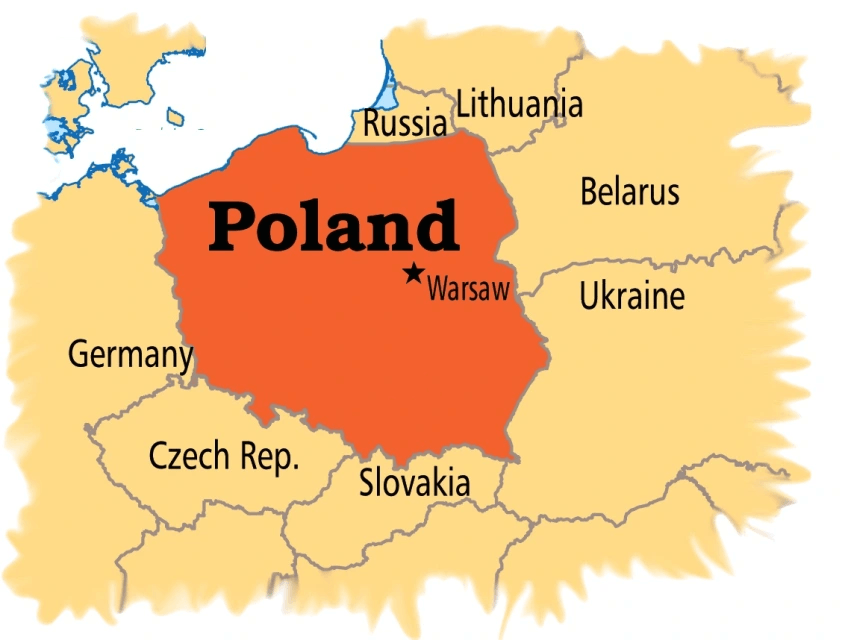 Before getting into how to translate it, it's important to understand more about the official Polish language.
The history of Polish language
Polish's origins trace back to Proto-Slavic around 500 CE. Around the year 1000, Proto-Slavic split into three distinct branches: West-Slavic, South-Slavic, and East-Slavic. Polish belongs to the West-Slavic branch, which makes Czech and Slovak the languages most closely related to Polish.
Poland emerged as a nation in the 10th century, and the unification of Slavic tribes played a crucial role in establishing a shared language. Despite Poland's transformation into a Christian state, with Latin being adopted for liturgical and administrative purposes, Polish remained the language of everyday communication.
The incorporation of Latin into the culture led to Polish familiarity with Latin letters. Consequently, Poles began using the Latin alphabet, similar to the one used in English, to transcribe Polish words. This practice continues today, as the Polish language employs the Latin alphabet.
Total speakers Polish language and speaking countries
Polish serves as the official language of Poland and is also spoken as a native language by a portion of the populace in 8 additional countries. Originating from the Indo-European language family, the Polish language (known as "język polski" or "polszczyzna" in Polish) has its linguistic heritage.
With a significant count of 36.66 million individuals who are native speakers, Polish exhibits its greatest prevalence within Poland's borders. Worldwide, approximately 38.5 million people consider Polish their mother tongue.
Some countries that also use Polish include the USA around 1 million, Canada 273,000 speakers, Germany, Lithuania, Czechia, Belarus, Ukraine and Latvia.
Poland is a substantial nation, and one might anticipate a multitude of Polish dialects differing based on regions. However, due to the previously mentioned compelled migration of Polish dialects, many of them have vanished or become more standardized. Presently, there are four main Polish dialects prevailing in Poland. Nevertheless, these exhibit substantial similarity, with the primary distinction being a subtle accent.
These dialects include:
Greater Polish
Lesser Polish
Masovian
Silesian
Furthermore, there exists Kashubian in Poland, but it is generally regarded as a distinct (minority) language.
The polish alphabet and writing system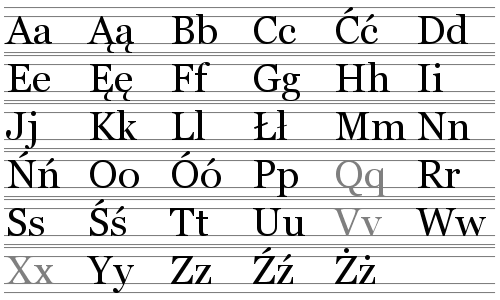 The Polish alphabet employs the same Latin letters as the English alphabet. However, the Polish language encompasses certain sounds that are not a perfect match for the Latin alphabet. 
Consequently, to accurately represent Polish pronunciation, various diacritics were introduced to indicate how the text should be vocalized. These diacritics include: ą, ć, ę, ł, ń, ó, ś, ź, ż, and they have become integral components of the Polish alphabet. This results in a total of 32 letters in the Polish alphabet.
You might have observed the absence of Q, V, and Y from the alphabet. In reality, the Polish language does not commonly employ these three letters. Nonetheless, they can be encountered in foreign names and borrowed words.
Choosing the right ways to translate your website from or to the Polish language
When you embark on the task of translating a website into Danish, it's crucial to consider the available methods that can ensure a precise, culturally attuned, and impactful translation. Let's explore various approaches to navigate this process:
Collaborate with proficient translators: engaging with skilled language experts allows you to tap into their understanding of the intricacies between the source and target languages. Their proficiency guarantees that your content resonates genuinely with a Danish-speaking audience. Partnering with professional translators ensures accuracy in capturing the essence of your content and effectively conveying it in Danish.
Utilize Google Translate: Google Translate, a widely used machine translation tool, offers a swift method to generate quick translations. This proves useful when time is of the essence for grasping the core content. However, relying solely on machine translation might fall short in capturing the subtleties, idiomatic expressions, and cultural context that play a vital role in effective communication. For informal or non-critical content, Google Translate can provide a foundational comprehension.
Translation with AI: besides using Polish Translator and Google Translate, AI technology is also able to help automatically translate websites into various languages. With increasingly sophisticated technology, translations can be carried out quickly and accurately, making it easier for visitors to Poland. There are many services that use AI technology base, one of which is Linguise.
Linguise is a translation service that uses AI technology to help produce translations. With over 80 languages ​​to choose from, including Polish it is capable of producing 98% accurate human translation translation quality.
Then how to translate website to Polish or from Polish with Linguise AI translation? See how below.
Break Language Barriers
Say goodbye to language barriers and hello to limitless growth! Try our automatic translation service today.
How to translate a website into Polish or from Polish language
Here is how to translate a website into Polish or from Danish language with Linguise.
Step 1: Registration to get API key
The initial step involves register for a Linguise account, and this signup procedure does not demand credit card information. Following this, you will gain entry to the Linguise dashboard.
Within this dashboard, you have the ability to customize all translation settings for your website, encompassing domain registration, monitoring word usage, and language preference.
To acquire the API key, proceed to the Settings menu, locate the API KEY section, and effortlessly copy the provided API KEY.

Step 2: Add language to your website
After obtaining the API key, continue by scrolling through the settings menu. You will find the Languages segment, which allows you to integrate extra languages into your website.
Within this section, you can introduce Polish or any other preferred languages that align with various countries.

Step 3: Install and configure the Linguise plugin
Moving on to the third stage involves installing and enabling the Linguise plugin on your website. Access your site's dashboard and navigate to the Plugin section. Choose to Add a new plugin and search for Linguise. Subsequently, opt to Install and then Activate the plugin.
Upon successful installation, access the Linguise settings menu and proceed to paste the API key you previously copied into the designated field. Afterward, click the Apply button.

The subsequent step encompasses setting up flag logos for every language and adjusting their positioning according to your preferences. You can choose to showcase them in the form of a popup, dropdown, or side-by-side arrangement. Following this, position the language switcher in a place that guarantees convenient accessibility for your audience.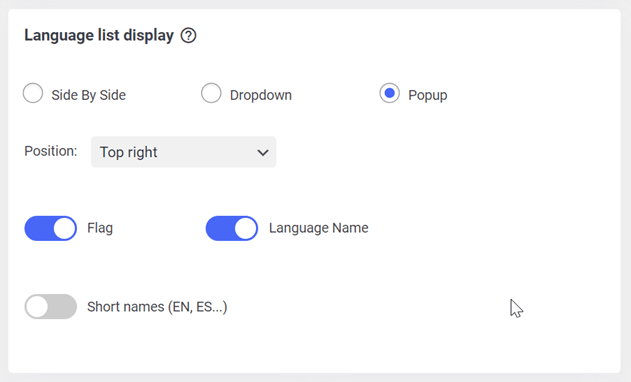 Step 4: Translate a website English - Polish
After that, try translating the website from English to Polish. The trick is to open your website then select Polish in the language switcher section.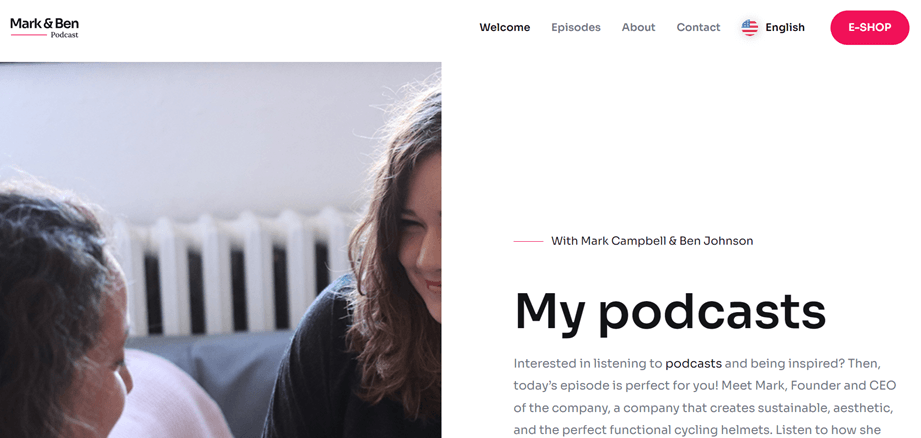 Then select English in the following language switcher.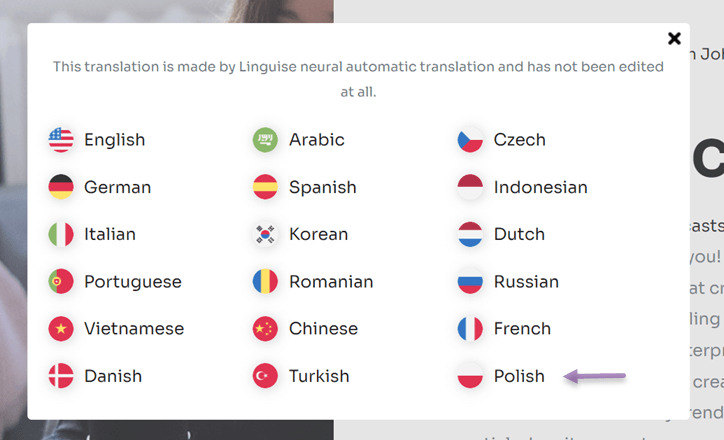 After that, the results of the translation of the Polish language website appeared.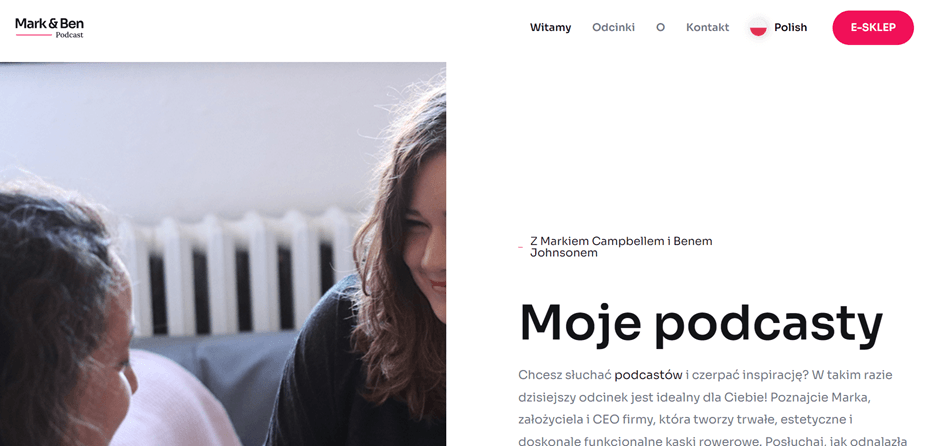 Step 5: Translate a website Polish - English
Apart from translating from English to Polish, you can also translate from Polish – English. This is roughly the result of the translation.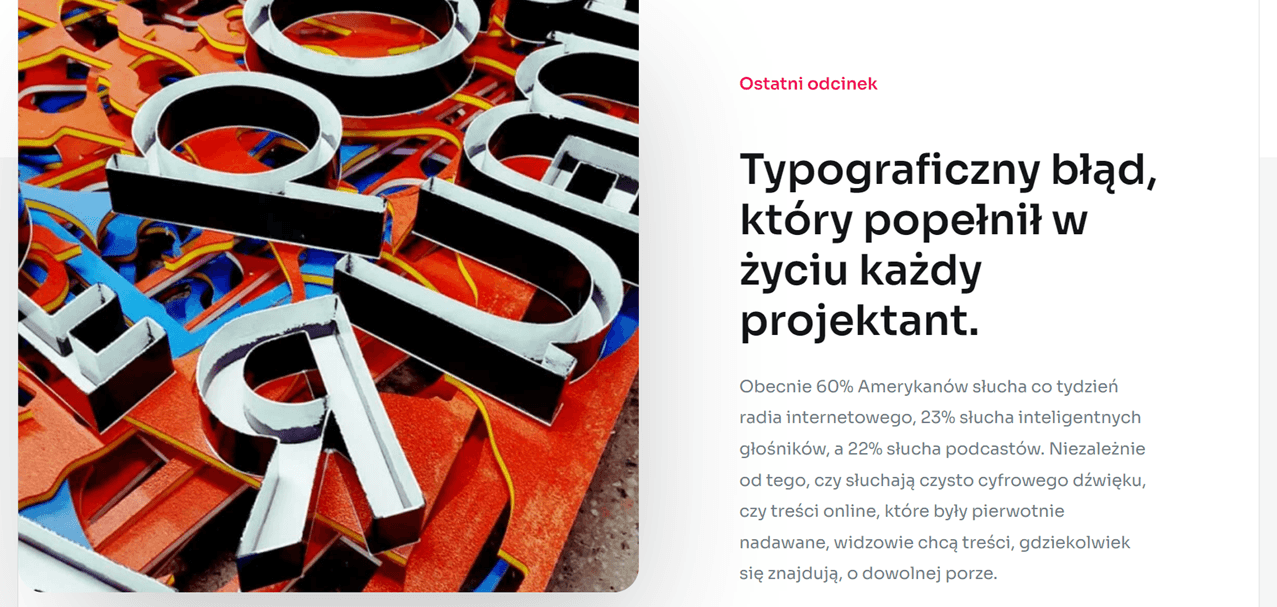 Then in the following display select English.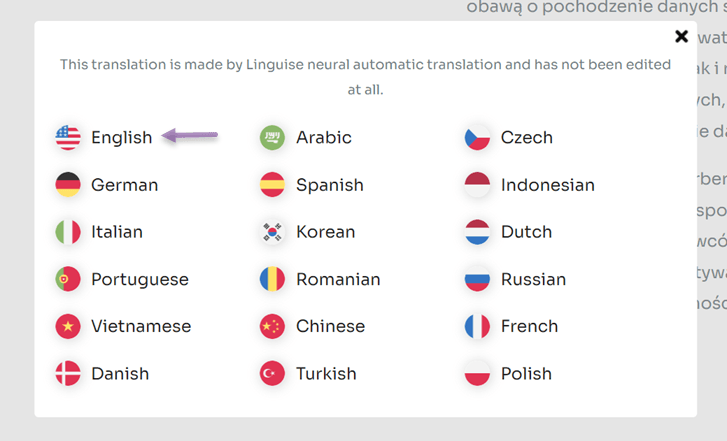 This is roughly what the site looks like that has been translated from Polish to English.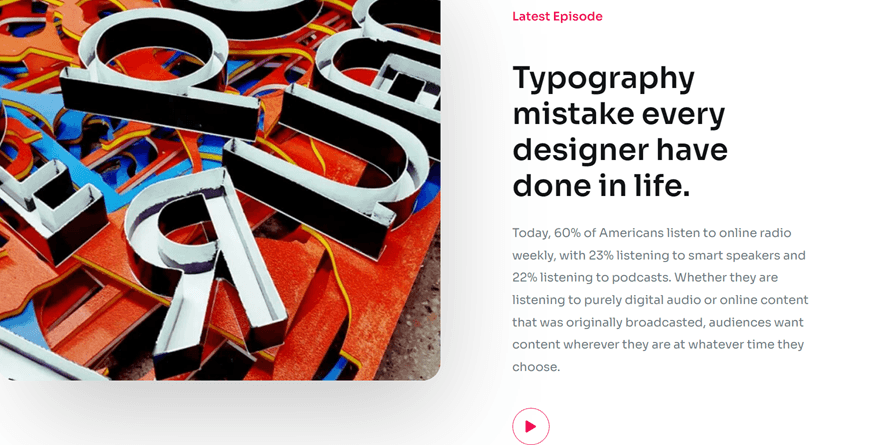 Step 6: Edit translation with front-end live editor
The final step involves refining the translated results using the live editor feature accessible directly from the front-end interface. It's worth noting that not all multilingual plugins offer such functionality however, Linguise incorporates this feature to aid web developers in enhancing the authenticity of translation outcomes.
This attribute allows you to collaborate with a professional translator to directly edit content on the website.
To access the front-end live editor feature, navigate to the Linguise dashboard, find the Live Editor section, and select your preferred language. Below is a demonstration of the live editor in use for English-Polish translation, but it can be utilized for any language.

Ready to explore new markets? Try our automatic translation service for free with our 1-month risk-free trial. No credit card needed!
Why translate website into Polish with Linguise?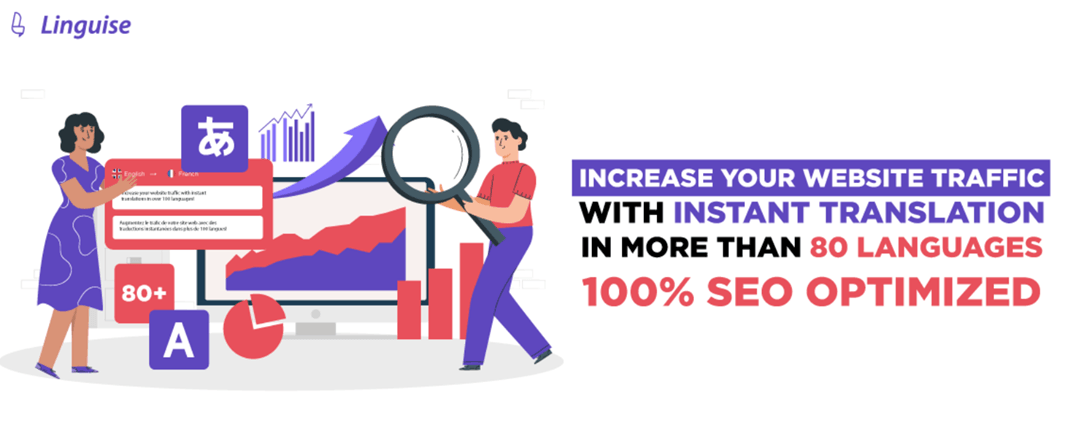 Here are some reasons why Linguise is the right service for translating websites into Polish and other languages
80+ languages: Linguise boasts a range of over 80 languages, spanning both modern and traditional tongues from around the world. By incorporating multiple languages, your website's visibility expands, catering to diverse audiences across various countries.
Linguise Front-End editor: another compelling feature is Linguise's front-end live editor, enabling direct editing of translated content right on the site's front page. This convenient feature is easily accessible from the Linguise dashboard.
Collaborative translator addition: to achieve impeccable translation results, Linguise enables collaboration with translators proficient in different languages. This collaborative approach allows you to seamlessly integrate translators into your website and work together.
Multilingual SEO integration: Linguise effectively addresses the concerns of SEO, a pivotal factor for multilingual websites that require comprehensive translation of all components. Linguise takes care of this automatically from the moment the plugin is installed and activated. It encompasses various aspects such as Hreflang generation, alternative URLs, canonical URLs, and XML sitemaps.
Global translation exclusion rules: In addition to direct editing capabilities, Linguise offers the ability to exclude specific content from translation. This inclusion/exclusion feature ensures that translated words or sentences retain their original form. To access these functions, simply open the Linguise dashboard and navigate to the Rules menu.
Linguise subscription package
The trial version of Linguise offers a variety of engaging features to aid in website translation. Nevertheless, upgrading to a Linguise subscription provides access to a broader allocation of word translation limits.
This holds particularly true for the Large package, which, at a yearly cost of $165, removes any limitations on the number of words available for translation.
START
INCLUDED IN 1st MONTH FREE TRIAL

200 000 translated words

Unlimited translated page views

Unlimited languages

10% OFF compared to monthly prices

1 website per plan with one month free
PRO
INCLUDED IN 1st MONTH FREE TRIAL

600 000 translated words

Unlimited translated page views

Unlimited languages

10% OFF compared to monthly prices

1 website per plan with one month free
LARGE
UNLIMITED translated words

Unlimited translated page views

Unlimited languages

10% OFF compared to monthly prices

1 website per plan with one month free
Engaging in website translation to Polish has the potential to broaden your site's scope, drawing in a more extensive audience. Furthermore, integrating a range of languages from diverse countries enhances the overall user interaction.
Consequently, for those intrigued by Polish translation, you can easily follow the guidelines mentioned earlier on how to achieve website translation either into or from the Polish language.
To simplify this process, you can utilize Linguise's automated translation service and take advantage of its complimentary trial version to receive support in translating your website.