Multilingual websites play an important role in reaching a global and diverse audience. In this increasingly connected digital era, it is important for developers to understand why having a multilingual website is a must.
Website translation into English provides a number of valuable benefits. First, English is an international language that is widely used in the world of business and global communication. By translating your website into these languages, you can easily reach audiences from different cultural backgrounds.
This article will discuss how to automatically translate a website into English completely using a translation plugin.
English speakers reach 1,4+ billion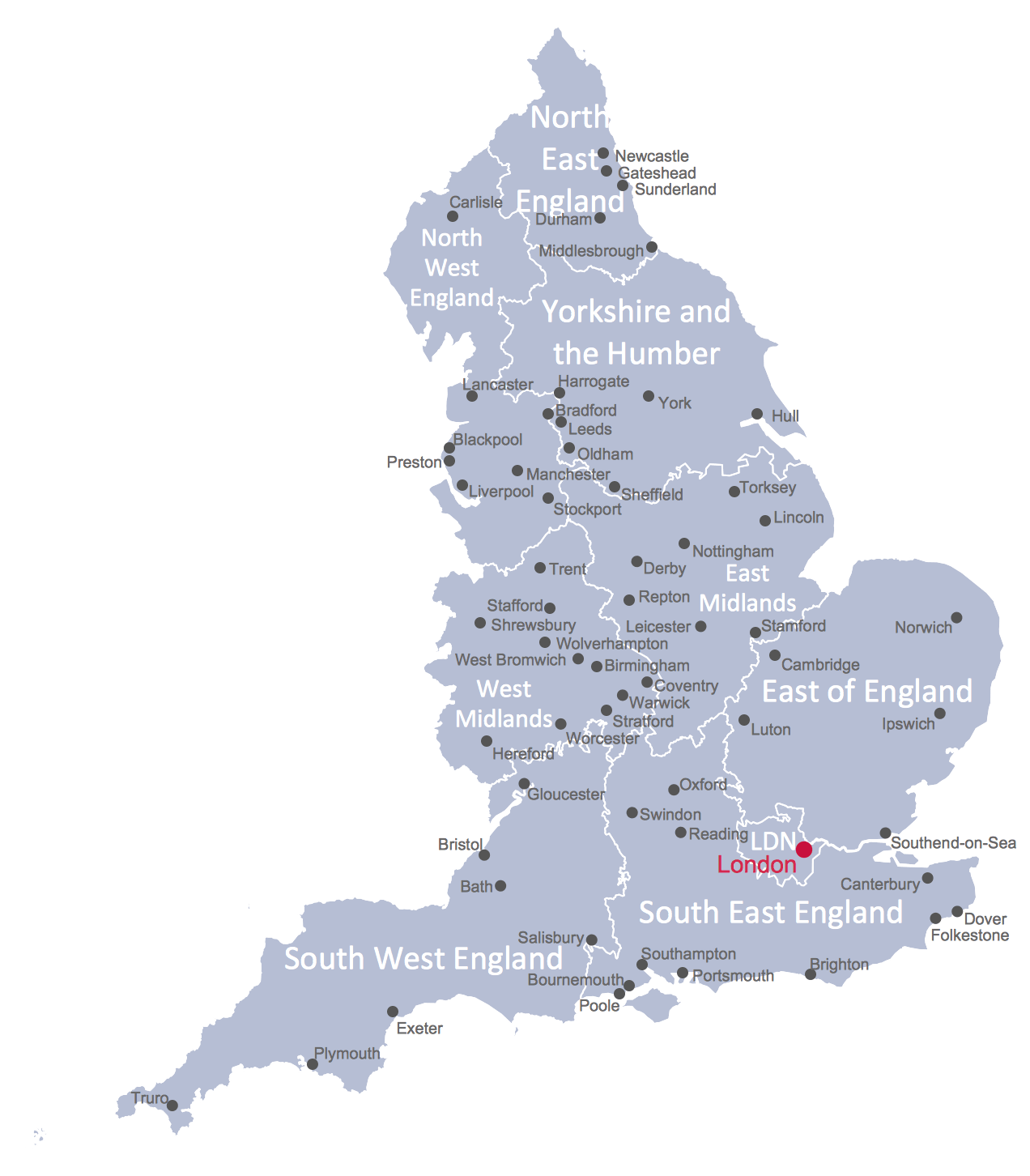 English has a rich and complex history spanning centuries and continents. Its origins can upload back to the Anglo-Saxon period in what is now modern England.
Over time, the English language developed through various influences, including the Norman Crusades which introduced large amounts of French vocabulary, as well as interaction with other languages ​​through trade, exploration and colonization. The United Kingdom's expanding global reach further spread the language, making it the lingua franca of international communication.
English occupies the top position among the most spoken languages ​​in the world. It is used as a first language by hundreds of millions of people and serves as a second or foreign language for billions of others.
Providing translations in English is a strategic move for businesses and content creators. With more than 1.4 billion English speakers worldwide, offering content in English can significantly expand the reach of your message, product or service.
English is the medium through which international trade, online communication and global collaboration often take place. By making content accessible in English, you will reach a wide potential market of customers, readers or partners who are comfortable with this language.
Why translate your website into English?
Translating a website into English can offer several significant advantages.
Global reach: English is one of the most widely spoken languages around the world. By translating your website into English, you instantly expand your potential audience to a global scale.
Accessibility: English serves as a lingua franca in many industries and sectors. Translating your website makes it accessible to individuals who might not speak your website's original language but are proficient in English.
International markets: if your website is promoting products or services, translating it into English can help you tap into international markets. English-speaking customers from various countries can understand your offerings and engage with your content.
Credibility: an English version of your website can enhance your credibility and professionalism, especially if you're targeting an international audience. It signals that you're willing to accommodate a diverse range of visitors.
Search Engine Optimization (SEO): English is often used as the primary language for search engine queries. Translating your website can improve its visibility on search engines and increase organic traffic.
Business opportunities: English-speaking investors, partners, and collaborators might come across your website. An English version makes it easier for them to understand your business model, values, and goals.
Competitive advantage: if your competitors have their websites available in English and you don't, you might be at a disadvantage. Having an English version ensures you're on par with industry standards.
Tourism and travel: if your website is related to tourism, travel, or hospitality, an English version is essential. Travelers often research destinations, accommodations, and activities in English.
Education and research: if your website offers educational content or resources, English is often the preferred language for students, researchers, and academics seeking information.
Networking and collaboration: in the digital age, collaboration can happen across borders. An English version of your website facilitates communication and collaboration with individuals and organizations from different parts of the world.
However, while translating your website into English can be advantageous, it's also important to consider the quality of translation. Poorly translated content can harm your credibility and deter potential customers. Using professional translation services or tools can help ensure accurate and culturally sensitive translations.
A few essential ways to translate your websites in English
Exploring the various essential methods for effectively translating your website into English can significantly increase your online presence and reach. Below are some of the fundamental approaches that can be used to achieve an accurate and impactful translation.
Translate websites with human translation: when the goal is precision and authenticity, choosing a professional human translator is an important strategy. Human translators have the linguistic fluency and cultural understanding needed to accurately convey the feel of your website. Their expertise ensures that your content resonates with an English-speaking audience while maintaining original purpose and context.
Using public tools like DeepL or Yandex: modern technologies offer dynamic solutions for translating websites into English. Tools such as public translation services DeepL and Yandex use sophisticated algorithms to provide coherent and unified translations. These tools don't use extensive language datasets, allowing them to capture content and produce results that often compare to the quality of human translation.
Leveraging Neural Machine Translation: Neural translation engines (NMT) have revolutionized language translation with their deep learning capabilities. Implementing an English-adapted NMT model can yield impressive results. These models analyze sentence structure, recognize idiomatic expressions, and take context into account, resulting in highly natural and contextualized translations.
With a combination of these approaches, you can ensure your website content is smoothly converted into English while maintaining accuracy, coherence and cultural relevance.
This strategic translation effort opens doors to a global audience, establishes credibility and encourages engagement involving English-speaking visitors.
Break Language Barriers
Say goodbye to language barriers and hello to limitless growth! Try our automatic translation service today.
Translate English automatically with Linguise
For individuals seeking an automated translation solution powered by NMT technology, Linguise presents itself as the answer.
Linguise functions as an automated translation service equipped with an interactive front-end editor, enabling you to refine your translated output in collaboration with a human translator.
In addition to content translation, Linguise consistently enhances SEO to ensure that the translated content can be indexed for visibility on search engines oriented toward the Portuguese language.
Directly following, you'll find a guide outlining the process of translating a website into English.
Step 1: Registration and get the API key
The initial phase entails enrolling for a Linguise account and acquiring an API key. Once the registration is effectively finalized, entry to the Linguise dashboard is granted. Proceed to the Settings menu, locate the API KEY, and proceed to replicate it to the clipboard.

Step 2: Add language to your list
Next is to add language to the list of translation options on your site. Here you can add more than 1 language, the image below is just an example.

Step 3: Install & configure the Linguise plugin
Afterward, proceed to your website's control panel and implement the installation of the Linguise plugin. Rest assured, Linguise is adaptable to a range of content management systems (CMS), whether it be WordPress, Joomla, or other CMS platforms.
Click on the Add plugin option, then locate the Linguise plugin, and proceed to choose Install followed by Activate. Once the plugin is successfully activated, navigate to the Linguise plugin settings.
In the designated section below, you can paste the API key that you had acquired earlier.

Continuing further down, you will come across an option to designate the flag as the emblem representing each language. You have the flexibility to place the flag in your preferred location.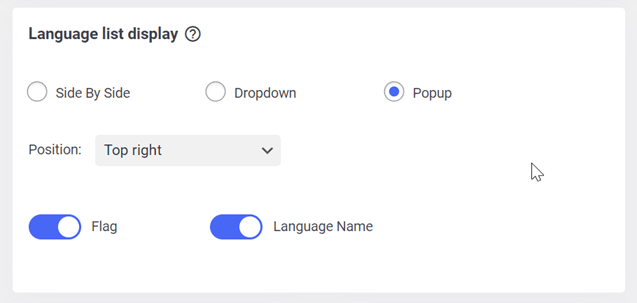 Step 4: Edit the translation English via front end
Employing manual translation through a translator can enhance your content comprehensively. Consequently, Linguise offers a dynamic live editor feature that facilitates direct translation through the front-end of your website.
Translations executed from the front-end can also be modified via the admin dashboard. Within the admin dashboard, you can access global translation regulations, including content substitution or exemption from translation.
The visual representation below demonstrates the appearance of the live editor.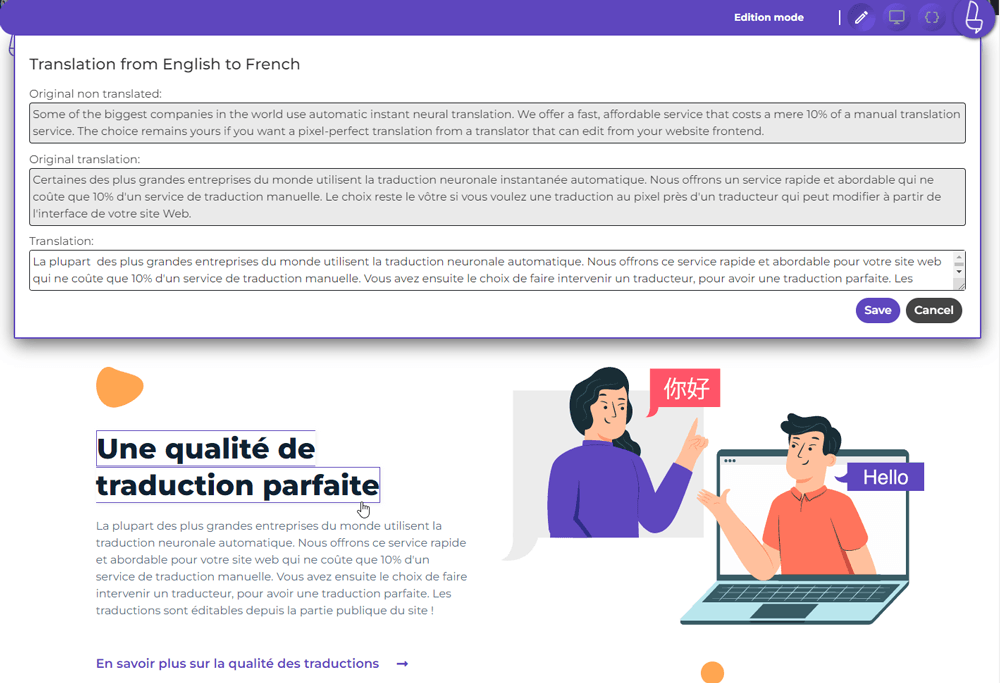 Step 5: Add exclusion rules into translation English
In addition to translating directly through the front-end live editor. Linguise also lets you exclude translations. Some content or words often want to be left original or original, such as brand names, technical sentences, or so on.
Linguise offers several types of exceptions including the following.

After setting up the plugin and several other configurations, the following is a website display that has been successfully translated into English.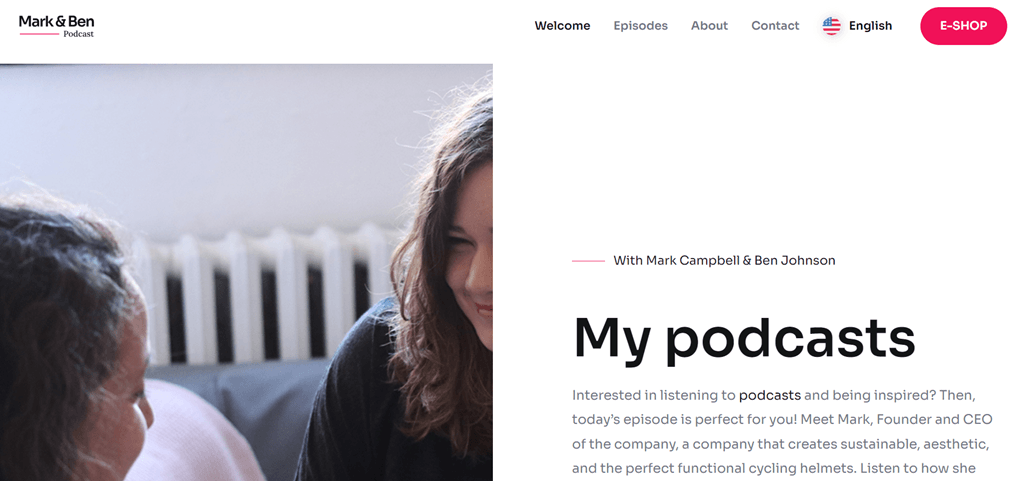 Ready to explore new markets? Try our automatic translation service for free with our 1-month risk-free trial. No credit card needed!
Linguise pricing for English website translations
Utilizing Linguise's complimentary version permits the translation of up to 600,000 words over a span of one month. Moreover, each new domain registration grants an additional free month, all without the need for credit card information during sign-up.
Should your objective be to exclusively translate your website into Russian, you'll have the capacity to translate a total of 600 pages, encompassing 1000 words each, for a monthly charge of $25 or an annual fee of $275. Additionally, alternative plans catering to websites with fewer pages are also available, along with an unlimited translation plan tailored for expansive websites.
START
INCLUDED IN 1st MONTH FREE TRIAL

200 000 translated words

Unlimited translated page views

Unlimited languages

1 website per plan with one month free
PRO
INCLUDED IN 1st MONTH FREE TRIAL

600 000 translated words

Unlimited translated page views

Unlimited languages

1 website per plan with one month free
LARGE
ACCESSIBLE WITH SUBSCRIPTION

UNLIMITED translated words

Unlimited

translated page views
By now, you've gained an understanding of how to translate automatically a website in English language.
When introducing different languages on a website, the choice of an automated translation service capable of delivering precise results is crucial. Linguise, equipped with neural translation technology, ensures accurate Portuguese translations with proper spelling.
Intrigued by Linguise? Give it a shot! Utilize the free one-month trial to explore Linguise's features and extend it based on your requirements.