As a web developer or business owner who actively uses the website as a marketing platform, it is important for you to provide translation options on the site.
A website can be reached by anyone, even if the audience is in a different country. So, what if visitors want to know the contents of the site but don't understand the language of your site? Therefore, you have to add translation options to several languages.
So, they can still understand the content and not leave your site. So, how do you translate your entire website online at an affordable price? You don't need to worry, in this article we will discuss starting from the factors that affect website translation costs to what tools can be used.
Different types of website translation
In translating entire websites online, there are two types of methods that you can use, namely human translation and machine translation. Both of these methods have their advantages and disadvantages.
The following is an explanation of each type.
Human translation, the most expensive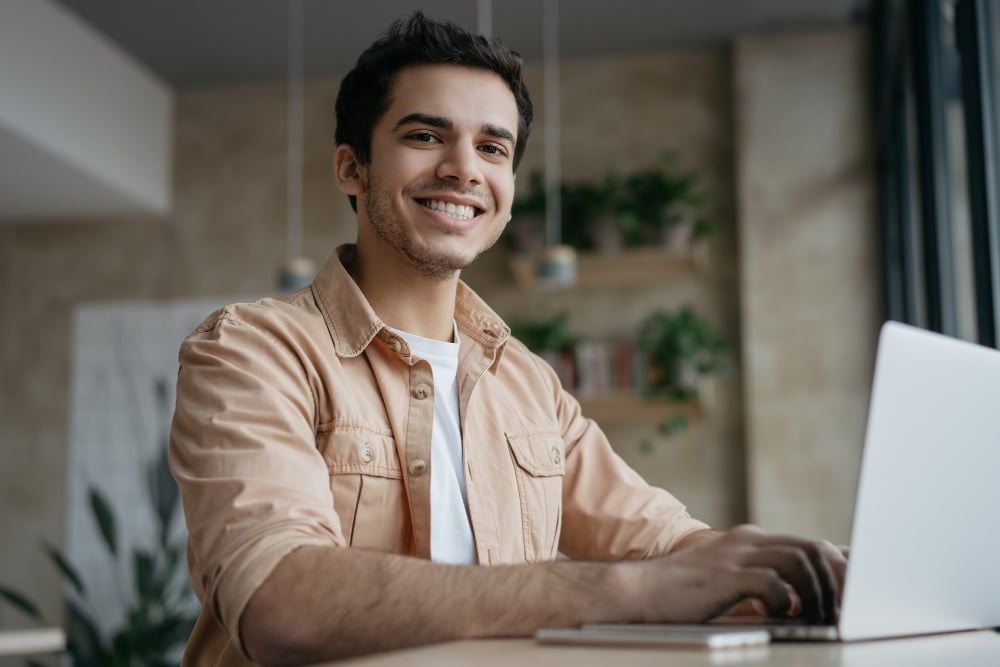 Human translation involves the process of converting text from one language to another by a professional translator or a team of translators. The translators are usually native speakers of the target language and are fluent in the source language.
Pros of Human Translation:
Accurate Translation:

Humans can understand the context and cultural nuances of the language being translated, which helps in accurately conveying the intended message of the source text.

Natural Flow:

Human translators can ensure that the translated text sounds natural and flows well in the target language.

Quality Assurance:

Human translators can review and revise the translation for accuracy, style, and tone, ensuring that the final translation is of high quality and meets the client's expectations.

Expertise:

Professional human translators are usually highly skilled and trained in their field of translation, making them experts in specific domains such as medical, legal, or technical translation.
Cons of Human Translation:
Cost:

Human translation can be more expensive than machine translation because it requires human effort and expertise.

Turnaround time:

Human translation can take longer to complete compared to machine translation, depending on the complexity of the content.

Availability:

Finding a professional human translator who is fluent in the required language pair and has the necessary domain expertise may be difficult.

Consistency:

Human translation may have inconsistencies if the translation is done by multiple translators, especially if they have different writing styles or interpretations of the source text.
The human translation may be more expensive and time-consuming than machine translation, but it provides high-quality and accurate translations, making it a preferred choice for professional translation services.
Machine translation, the most affordable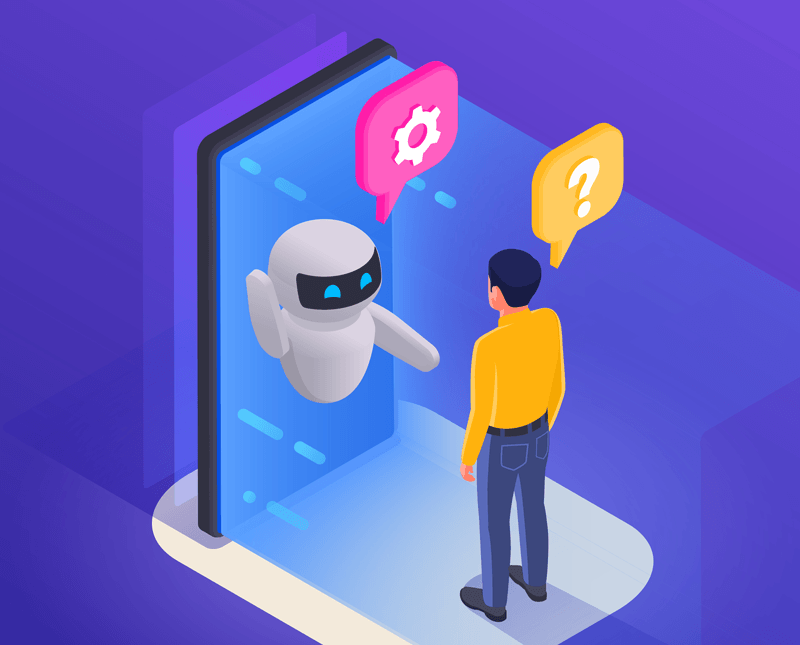 Machine translation is a type of translation that uses artificial intelligence (AI) and computer algorithms to automatically translate text from one language to another.
Pros of Machine Translation:
Speed:

Machine translation is much faster than human translation, allowing for quick turnaround times and efficiency.

Cost-effective:

Machine translation can be much more cost-effective than human translation, especially for large volumes of content.

Availability:

Machine translation is readily available online and through various software applications, making it easily accessible for anyone who needs it.

Consistency:

Machine translation provides consistent translations for repetitive content and ensures that technical terminology is translated consistently.
Cons of Machine Translation:
Quality:

Machine translation can produce translations that are inaccurate, unnatural, or inappropriate for the intended audience due to the limitations of AI in understanding context, idiomatic expressions, and cultural nuances.

Technical limitations:

Machine translation may not be able to handle highly technical content or complex sentence structures.

Lack of customization:

Machine translation cannot adapt to individual needs, styles, or domain-specific terminology.
Now, you know the difference between human translation and machine translation. Furthermore, below there are several options for translating websites at affordable prices.
How to translate your website at an affordable price
There are several ways that you can use to translate websites at an affordable price. Here are some of them.
Hiring freelance translators, is it affordable?

The first way is to recruit freelance translators, nowadays, you can easily find freelance translators on the internet, one of which is on the Fiverr platform. There you can find various translators according to their language skills.
In addition, the prices they charge also vary, starting from $5 for a certain number of words. However, using a translator is only suitable if you are translating small content, if the content being translated is large, updated frequently and complex enough, it will be less effective because it can cause human error. Also, the translation may vary in terms of quality from less than an automatic translation to a perfect quality.
Using public automatic translation tools for translation, affordable but...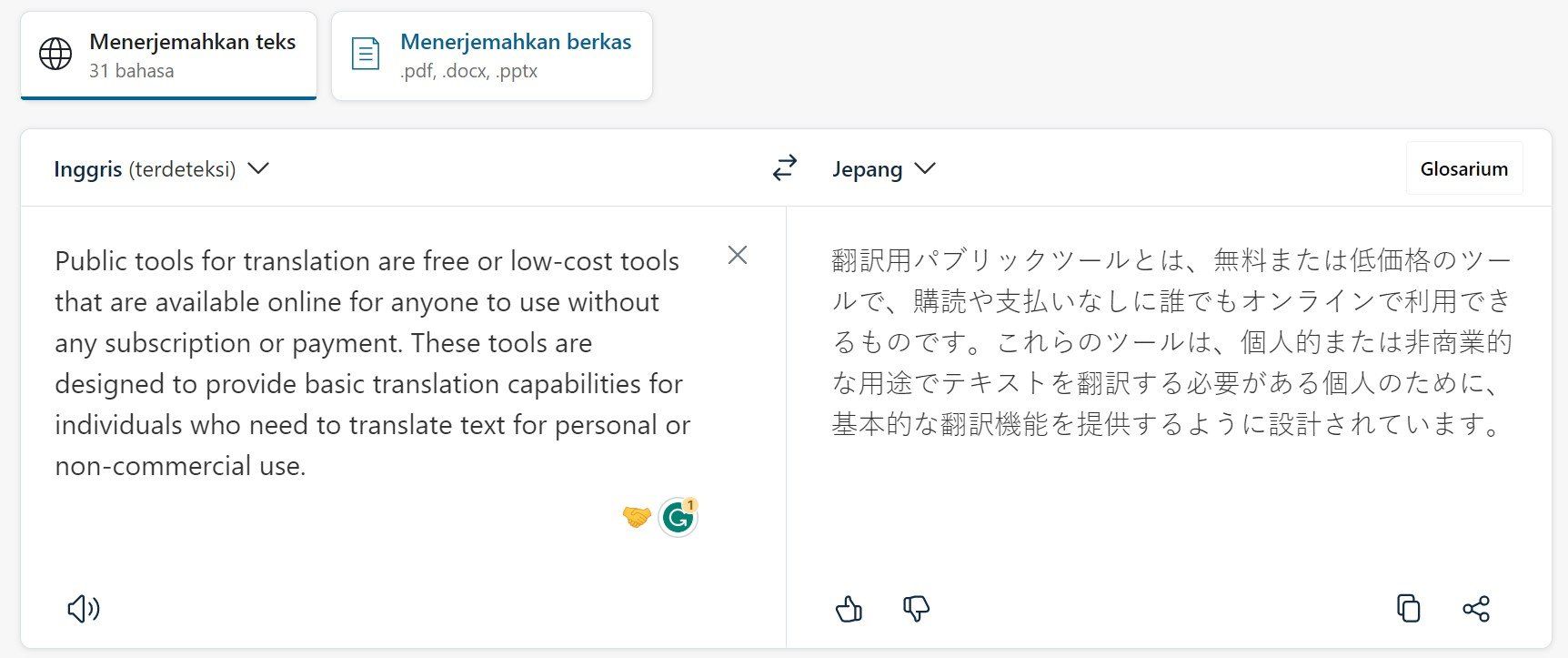 Public tools for translation are free or low-cost tools that are available online for anyone to use without any subscription or payment. These tools are designed to provide basic translation capabilities for individuals who need to translate text for personal or non-commercial use.
Examples of public tools for translation include Google Translate, Microsoft Translator, DeepL, etc.
Using a plugin or translation service with live-editor
The last way is to use a plugin or translation service that has a live editor feature. For you web developers, especially those who use the WordPress CMS, the WordPress platform provides free and paid translation plugins that you can use to translate sites.
If you don't use a CMS, don't worry, there are many translation services that you can install on your website.
Both plugins and services often have a live editor feature, this feature is used for those of you who want to translate the language manually to make it more perfect or according to the terms of language use.
One service that has a live editor feature from the front end is Linguise. In Linguise, you can select the language to edit in and from the website front end, simply click on an element to translate.
Factors affecting the cost of site translation services
Now, you already know what are the ways you can translate websites online.
In translating websites, there are several factors that affect the cost of translating a website. Before you decide which one to use, make sure you know the following factors.
The first factor is the number of words or the number of words that can be translated on a website. Each service or tool has its own policy regarding the word count limit.
The more limits, the greater the fees you have to pay. Therefore, choose a package or translation service with the number of words according to the needs of your site.
Apart from the word count, the use of language is also one of the factors that affect the price of website translation. Many services offer the availability of many languages, but in their package, they only provide a few languages ​​that can be installed on the website.
The more languages ​​that can be added, the more expensive it will be to translate a website.
The speed of translating from one language to another is also a factor in the cost of translation. This time starts when the visitor selects the destination language until the translation is successfully displayed on the website.
Every web developer certainly wants fast time, because if the time is too long it can make visitors leave your site. Thus, services that offer fast times usually offer quite high prices.
Break Language Barriers
Say goodbye to language barriers and hello to limitless growth! Try our automatic translation service today.
Why use Linguise to translate websites online at an affordable price
The points above are factors that will affect the cost of website translation services. We have a solution for those of you who are looking for ways to translate your entire website online at an affordable price, namely with Linguise.
Linguise is an affordable automatic translation service that helps web developers to translate their websites easily. So, why is Linguise compared to other services? Here are the advantages.
Integrate with multiple CMS
The first advantage is that Linguise is integrated with various types of CMS, not only WordPress, but many other CMS such as Joomla, Drupal, WooCommerce, OpenCart, PrestaShop, Magento, and many others CMS.
That way, even if you are not a WordPress user, you don't need to worry because Linguise can easily connect with many other platforms.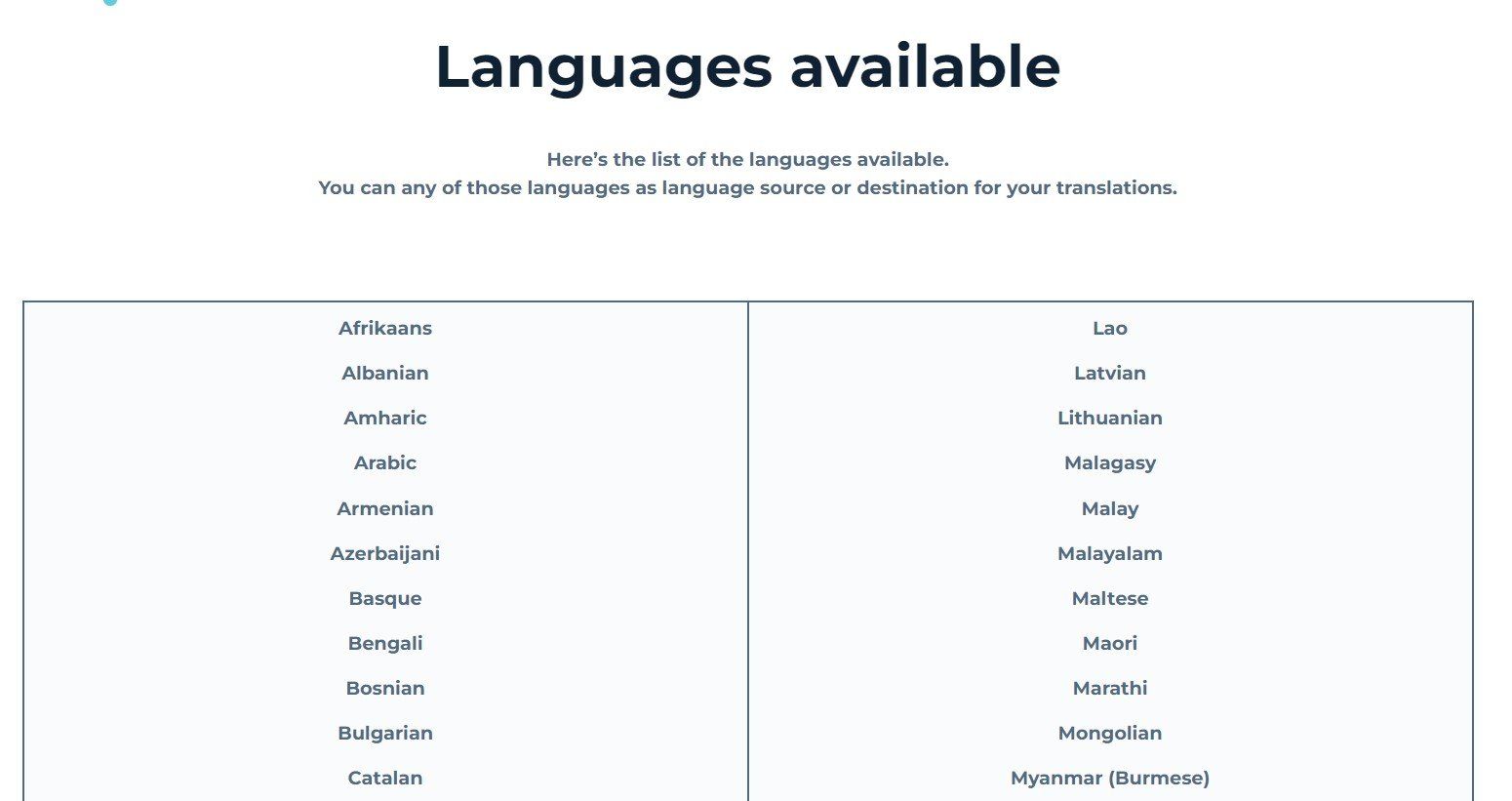 It was mentioned above that the number of languages ​​is one of the factors that affect the cost of web translation services. However, not with Linguise we do offer multiple languages ​​up to more than 80.
But that doesn't make us pay high prices, we still provide prices that can be reached by all web developers. In addition, in each package, there is no limit to the use of languages.
Translate all website elements
Not only translating content, but Linguise can also translate entire websites from plugins, images, videos, and so on. If there are parts that you don't want translating, or are left original according to the default language, then you can use the translation rules feature.
Translation rules are an additional feature of translation. You can exclude translations based on URL, word, or content. So that these parts will not be translated even if the visitor has selected the translation option in the destination language.

The next advantage of Linguise is the front-end live editor feature. With this feature, you can translate manually directly on the website. This feature is usually used to translate content that is specific or requires special attention so that the translation results can be perfect.
You just need to create a translator account, select the language, and start translating directly.
No credit card is needed for a 1-month trial
Of all the advantages above, we provide a free trial feature for 1 month. This trial is suitable for those of you who want to try Linguise's features before deciding to subscribe.
You can register for a Linguise account for free without needing to input a credit card, simple right? In this trial, you will get a word count facility of up to 600,000 thousand without any limit on the number of languages.
Affordable prices, start from $15
If the free trial feature has run out, you can continue to subscribe starting from the start package, which is $ 15 /month.
With an affordable price you can translate 200 thousand words, unlimited page views, and unlimited languages. You are free to add as many languages ​​as you want on the site. This is of course different from most other services or plugins which limit the use of the number of languages.
START
INCLUDED IN 1st MONTH FREE TRIAL

200 000 translated words

Unlimited translated page views

Unlimited languages

1 website per plan with one month free
PRO
INCLUDED IN 1st MONTH FREE TRIAL

600 000 translated words

Unlimited translated page views

Unlimited languages

1 website per plan with one month free
LARGE
ACCESSIBLE WITH SUBSCRIPTION

UNLIMITED translated words

Unlimited

translated page views
How to translate your entire website online at an affordable price with Linguise
Now you know why Linguise is used as a solution as choice of translation websites at a suitable and affordable price. Next, how to translate your entire website online with Linguise? Here are the steps.
Step 1: Linguise registration and get the API key
The first step is to register for free with Linguise and get an API key which will be installed on the website. To get the API, you need to access the Linguise dashboard > click Settings > copy the API key.

Step 2: Add the languages you need
Next, scroll down again and you will find the add language column. Here you are free to add any language to your site later. Just write down the language then it will appear later, then click on the language.

Step 3: Install & configure the Linguise plugin
The next step is to install and activate the Linguise plugin, if you are a WordPress user you can find the plugin on the Add plugin menu.
If it is installed, special Linguise settings will appear, click on the menu, and a display will appear as follows.
Here you have to paste the API key that you got earlier.

Step 4: Set flag logo according to language
The next step is to set the flag logo for each language you choose. With this logo, visitors only need to press, then the website will be automatically translated.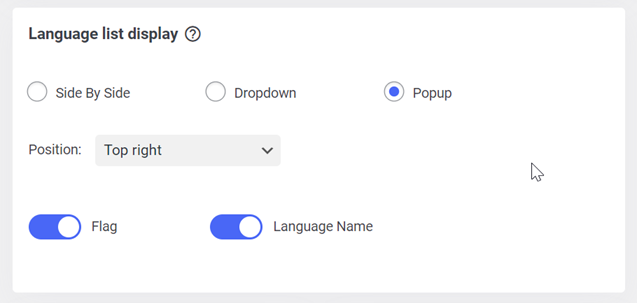 Step 5: Try to translate the website
Done, you have managed to set up website translation, now it's time for us to try translating the site. Below is an example of a translation from English to Dutch.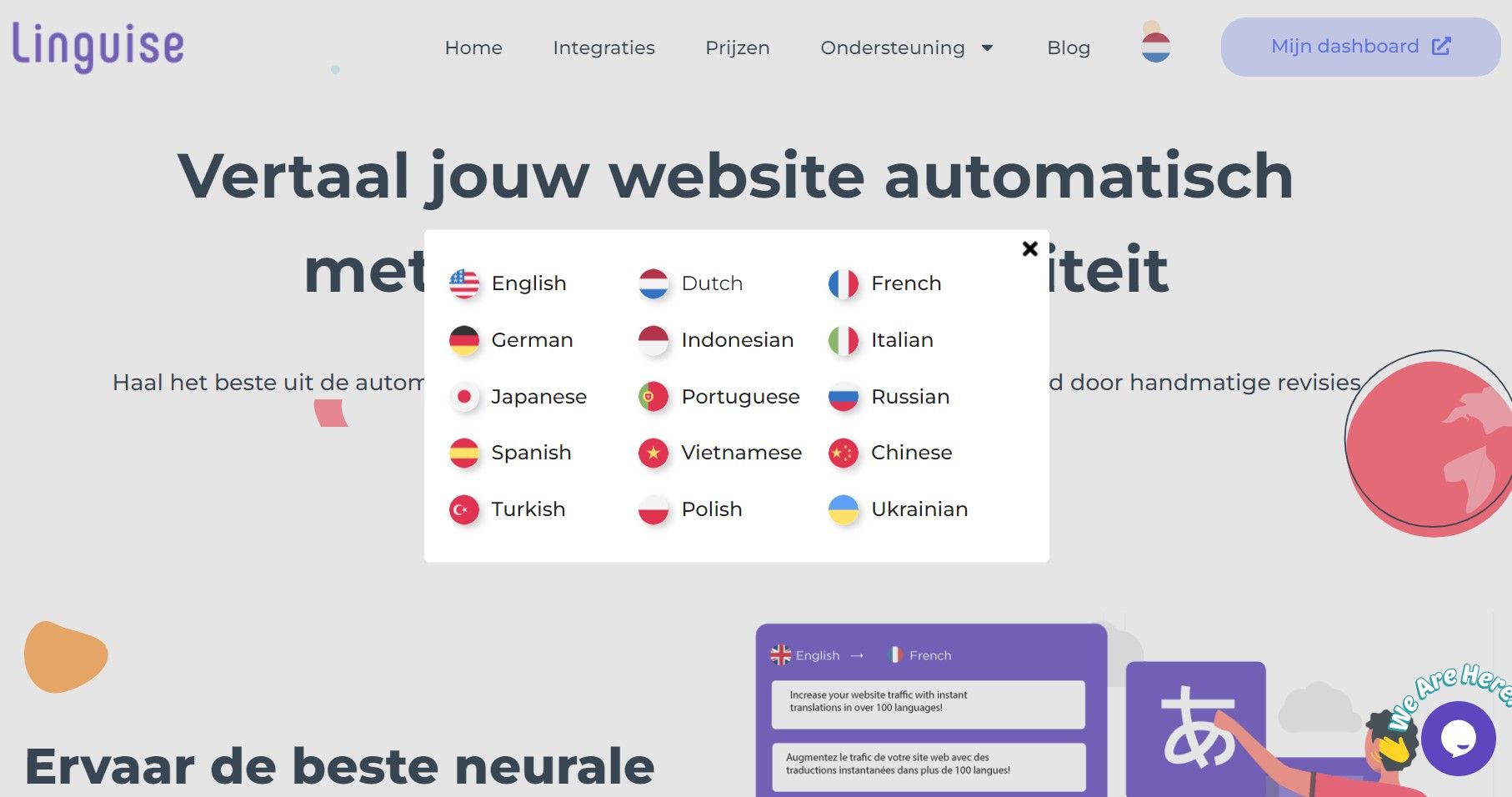 Ready to explore new markets? Try our automatic translation service for free with our 1-month risk-free trial. No credit card needed!
Linguise, a website translation solution at an affordable price!
That's how to translate your entire website online at an affordable price using Linguise. Translating an entire website online is important for developers to know, so you will get more visitors from various countries, this will certainly increase web traffic and increase the conversion rate if your site is an online shop.
Linguise is the right choice for you who are looking for affordable services. With this price, you can get many interesting features and advantages.
What are you waiting for, let's register an account and translate your entire website with Linguise!