Having a multilingual website allows you to get visitors globally. Sites that are successfully translated will be indexed by search engines and will likely appear when keywords are searched for, even if they are not in the country you are in.
This keeps people from different countries from finding your website. However, to translate the content of a WordPress site, a WordPress translation plugin is required.
WordPress being the most popular tool to build websites in the world, with 43% of market share, you have plenty of options to translate it. For those of you who are interested in having a multilingual site but are still confused about choosing a plugin, here is the main translation plugin for WordPress compared!
What is compared in WordPress translation plugin?
Before entering into the discussion of the translation plugins comparison, you must first know what is needed in a translation plugin. So, you can choose a plugin with the appropriate features.
Multiple languages ​​available:

the first requirement is multiple languages ​​available, if you want to reach an audience from multiple countries, then you also have to set up multiple language options as translation destinations. The more languages ​​available, the greater the chance of getting lots of visitors.

Supports international SEO:

SEO will help your site appear in the top search results, therefore not only the translated content but also other elements such as metadata, URLs, keywords, and many more. Therefore, it is important to choose a translation plugin that supports SEO.

User interface friendly:

not all plugin users are tech-savvy, maybe there are some new users who are new to WordPress and plugins. Therefore, a plugin with a friendly user interface is something that all users need. The more intuitive the interface, the easier it is for users to understand how it works.

Accurate translation results: even if machine translation results are not 100% perfect, look for a plugin that offers at least over 80% accurate translation results.
Affordable price: the latter is an affordable price. Price is one of the crucial things in choosing a translation plugin. Each plugin offers different prices and benefits. However, you have to be smart to find plugins that offer affordable prices with benefits that are not inferior in quality.
Those are some of the things you'll need in your search for a translation plugin. So, below are the 5 best translation plugins for WordPress that you can choose from.
Break Language Barriers
Say goodbye to language barriers and hello to limitless growth! Try our automatic translation service today.
Comparison key point: High-quality automatic translation and front-end editor
Linguise is a translation plugin that can be used not only on WordPress but also on other types of CMS. This plugin was developed with NMT (Neural Machine Translation) technology so that it produces accurate automatic translation and will continue to be updated every 3 months.
Some of the things you will get if you use Linguise as a translation plugin on WordPress.
Supports more than 80 languages:

The Linguise plugin provides more than 80 languages that you can add to your WordPress site for translation options.

Translate from front-end live editor:

the next benefit is a live editor through the front end of the website. So, you can directly edit the content you want manually.

Unlimited use of languages:

Linguise offers many languages, and every package offered by Linguise always provides the benefit of using unlimited languages. So, you are free to add whatever language you want.

Free custom installation:

still confused about technical matters such as installing plugins? Don't worry, Linguise can help you install plugins for free. Simply register with Linguise then contact our team to request an install request.

Translation exclusion feature:

Have content you don't want to be translated? Use the rules feature, in this feature, you can manage the addition of translations based on content, URL, or each word.

100% SEO support:

even if your content is translated, Linguise will still optimize SEO, so that the results of the translated content will appear on search engines according to the destination language. Not only that, URLs and meta descriptions are also automatically translated.
With the various benefits above, you can take advantage of it for free by using the free trial feature for 1 month. To activate this feature, you only need to create an account without the need to enter credit card information.
If the trial feature is complete, you can continue your subscription by selecting the following packages. Each package offers a different word count starting from 200 thousand words up to unlimited for the biggest packages.
Meanwhile, the use of the language is not limited, to both the smallest package, $15/month ($165/year) to the unlimited package, $45/month ($495/year).
START
INCLUDED IN 1st MONTH FREE TRIAL

200 000 translated words

Unlimited translated page views

Unlimited languages

1 website per plan with one month free
PRO
INCLUDED IN 1st MONTH FREE TRIAL

600 000 translated words

Unlimited translated page views

Unlimited languages

1 website per plan with one month free
LARGE
ACCESSIBLE WITH SUBSCRIPTION

UNLIMITED translated words

Unlimited

translated page views
After understanding what features you will get and the price, below are the steps for installing the Linguise plugin on WordPress.
Step 1: Install the Linguise plugin
The first step is to install the Linguise plugin on WordPress, the method is not the WordPress dashboard > select Add Plugin > search "Linguise" > click Install > Activate.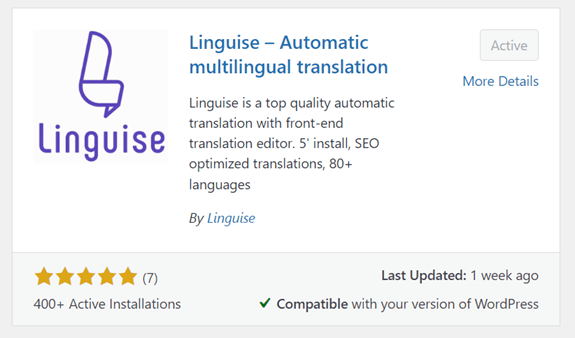 Step 2: Access the dashboard and get the API key
If the plugin is installed, then open the Linguise dashboard. Then the Linguise dashboard will appear then select Settings > API key > copy to clipboard.

Step 3: Add the language you need
Under the API key column, there is a Translation Languages ​​column to add languages ​​to the translation options later. Don't forget to click Save to save changes.

Step 4: Paste the API key & set the flag
Reopen the WordPress dashboard then enter the Linguise settings menu, in the following column paste the API key that you copied earlier.

After pasting the API key, you can also set the flag logo based on the language you choose. This logo makes it easier for visitors when they want to choose the destination language for the translation.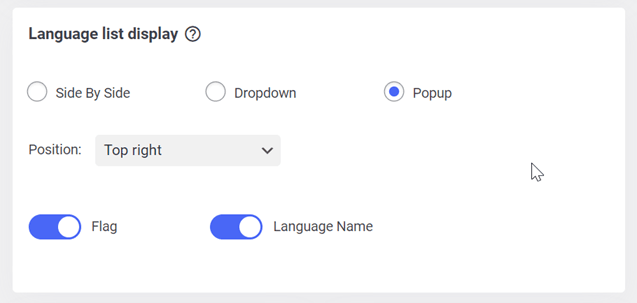 Step 5: Exclude content with the translation exclusion
The next feature is the addition of translations, you can find this feature on the Rules menu on the dashboard. Exclusions are broken down by content, URL, and text.
So you can translate all content on the site except for the parts that have been excluded.

Step 6: Edit the translation from the front-end live editor
Now we will introduce several features that you can use when translating, namely the front-end live editor.
The image below is an example of translation via live editor from English to French.
To use this feature, you only need to select the Live Editor menu on the Linguise dashboard. After that select the language and start translating.
That's the first recommendation for this comparison of translation plugin for WordPress. With Linguise you can use the free trial for 1 month just by registering a Linguise account. From the free trial, you can proceed to subscription features according to your needs.
Ready to explore new markets? Try our automatic translation service for free with our 1-month risk-free trial. No credit card needed!
Comparison key point: High-quality automatic translation but expensive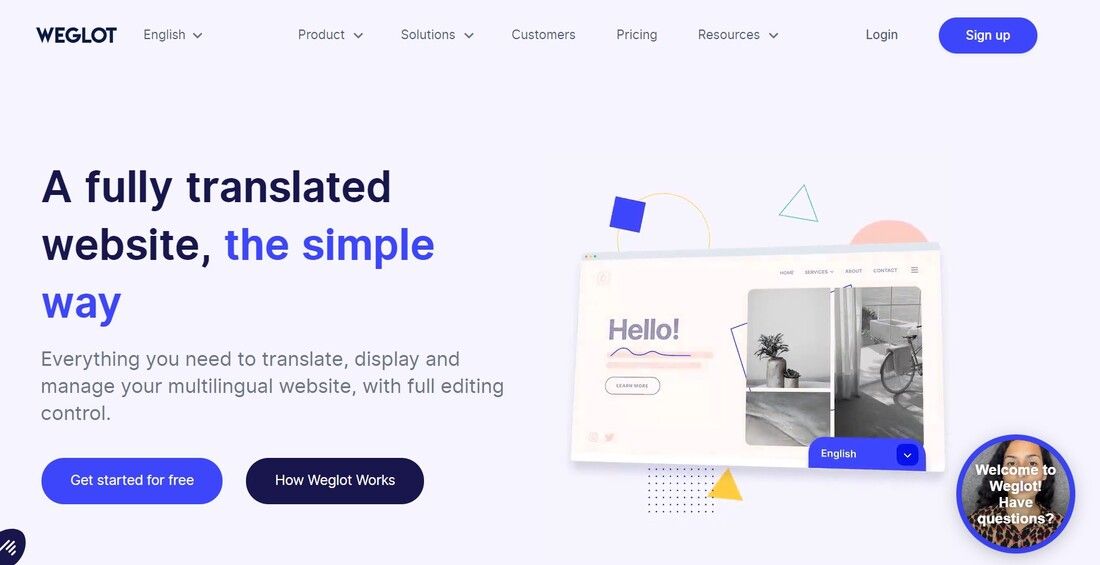 The second translation plugin of this comparison Weglot. Just like Linguise, Weglot is also a plugin that can be used for your WordPress users. Not only WordPress, this plugin supports various platforms such as Shopify, WooCommerce, and others.
Weglot offers many advantages that will help you translate website content. Starting from automatic translation, and SEO, to choosing from 60 available languages.
In addition, Weglot also offers a free trial feature, but for only 10 days with unlimited languages that can be used namely one language. For the price, Weglot offers prices starting at $15 with a language limit of only 10 thousand words.
Pros:
Quite a lot of language choices, up to 100 languages

Language switcher with nice design

Stable plugin
Cons:
SEO URLs, not in every plan

There is no free custom installation

Prices are expensive

Free plan just up to 2000 words

Free version just for 10 days, not like Linguise for 30 days
Comparison key point: Easy to use, No automatic translation, no front-end editor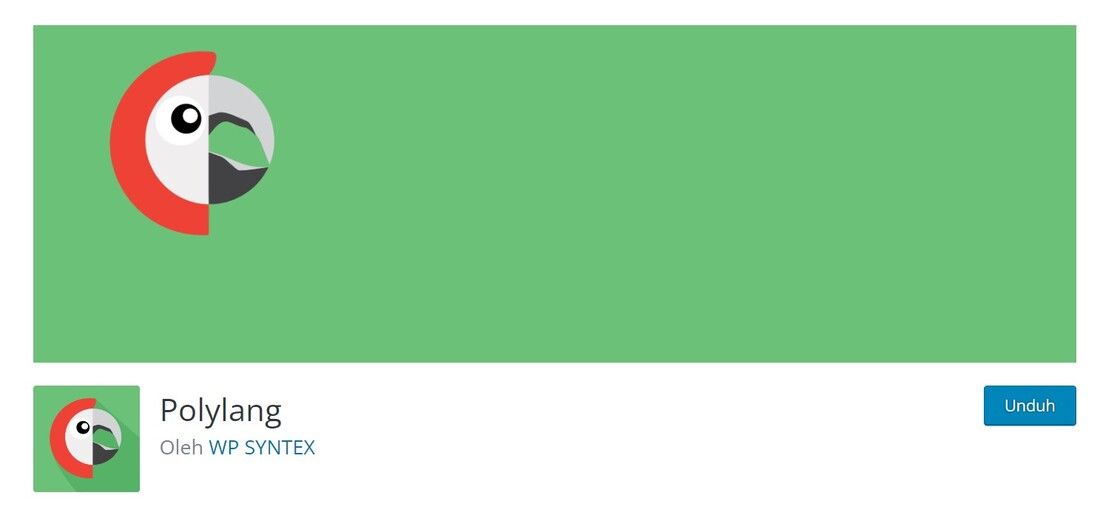 The next translation plugin for WordPress compared is Polylang, this plugin is made specifically for WordPress, so you can't use it for other types of CMS. On Polylang, you can add up to 10 languages or more depending on your needs.
In its free feature, you can translate pages, posts, categories, menus, and widgets. But if you want to get access to the new block editor, block language switcher, and many other features then you should upgrade to the pro plan which costs $99.
Apart from WordPress, Polylang can also be used on WooCommerce with the name Polylang WooCommerce. There you can translate pages such as shop, checkout, and account, to Rest API support.
Pros:
Polylang is a free plugin, so there are no additional costs for using it

Compatible with most WordPress themes and plugins

Translate the title and description of a website
Cons:
The premium version is not cheap

Polylang doesn't offer automatic translation

Not external translation management, all content is duplicated
Comparison key point: A lot of plugin integrations, Expensive automatic translation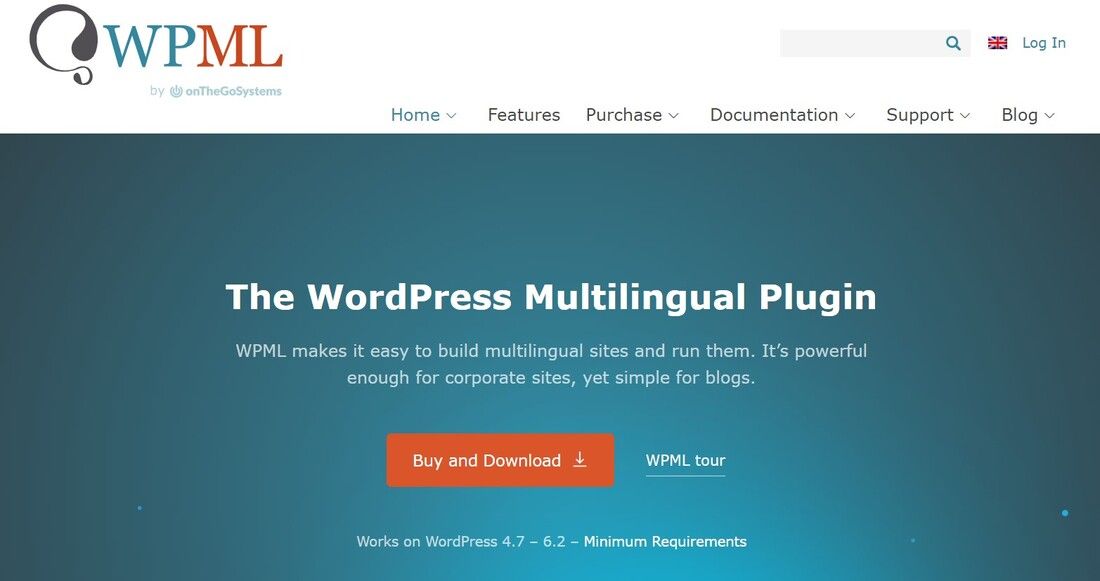 WPML or WordPress Multilingual Plugin is a translation plugin that focuses on WordPress, just like Polylang, WPML can only be used on WordPress but supports 1 other platform, namely WooCommerce.
This plugin supports up to 40 language choices, this number is of course still smaller when compared to Linguise which provides 85 languages, 2x more Linguise.
WPML does not offer a free trial feature but has 3 pricing tiers, the most popular plan from WPML is "Multilingual CMS" which costs $99.
Here you will get benefits such as automatic translation (maximum 90,000 credits, which can range from 90,000 words to 30,000 words depending on the translation service used), and access to a team of translators who can help you translate more accurately, this feature is available for an additional fee.
Pros:
Compatible with most WordPress themes and plugins.

Offers automatic translation using machine translation services such as Google Translate

User-friendly and easy to set up, even for non-technical users.

SEO and URLs translation
Cons:
Automatic translation is expensive

Just compatible with WordPress

Limited automatic translation plan

There are no advanced translation exclusion rules
Comparison key point: Useless free version and basic translation edition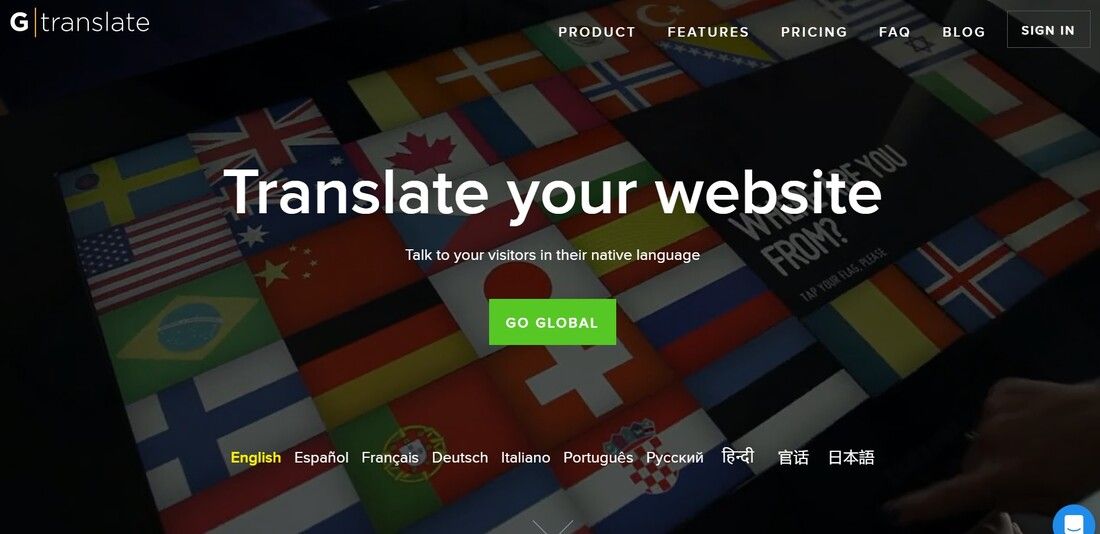 The last compared translation plugin for WordPress is GTranslate, which is a plugin that can be added to a website or blog and serves to translate content into other languages.
This plugin uses the Google Translate service to perform translations automatically and can display different language options for site visitors. By using the GTranslate plugin, visitors from different countries or who speak different languages can easily understand the content on your website.
GTranslate has a free feature that you can use for 15 days, after that, you can renew based on the package offered. To experience all of its features, like unlimited languages, translation with NMT technology, and more, you can opt for the business plan which costs $29.
Pros:
Uses Google Translate to automatically translate website content

Unlimited words and page views in large plans

Unlimited number of languages
Cons: 
Not advanced translation exclusion

The free version offers limited customization options

To get the search indexing feature, you have to choose the most expensive package
Linguise, the best translation plugin for WordPress in the comparison
Now, you know what are the main translation plugins for WordPress that you can use thanks to this comparison. Of the five plugins above, you can choose which one suits your needs.
Before choosing a plugin, make sure you understand what must be in the plugin, such as the features you need to the price offered.
Linguise is one of the best translation plugins for WordPress that is affordable but still offers features that help produce quality translations.
What are you waiting for? Let's join Linguise with thousands of other users!