Since Linguise has been launched we've improved a lot of code in the background, some of it is related to performance. For example, in the current version the translation statistics related to language used and most viewed pages is cached and updated each hour. We've also improved a lot a database request to handle a huge amount of custom rules and page views.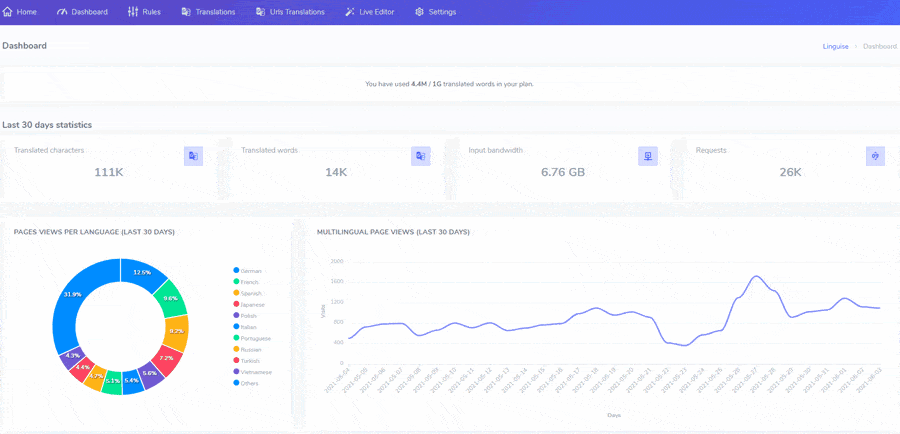 More control and help on translation rules
The translation rules is something compelling, yet not super easy to understand for a beginner. We've improved the UX to avoid any errors, especially when it comes to URL input (trailing slash, domain prefix…).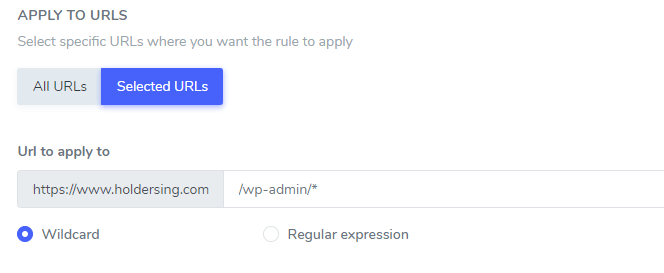 Replace content in translations using regex
The translation replacement is a handy tool to replace translations all over your website or on specific content based on a URL for example. With this update, you can go even further with that using Regex to replace coontent.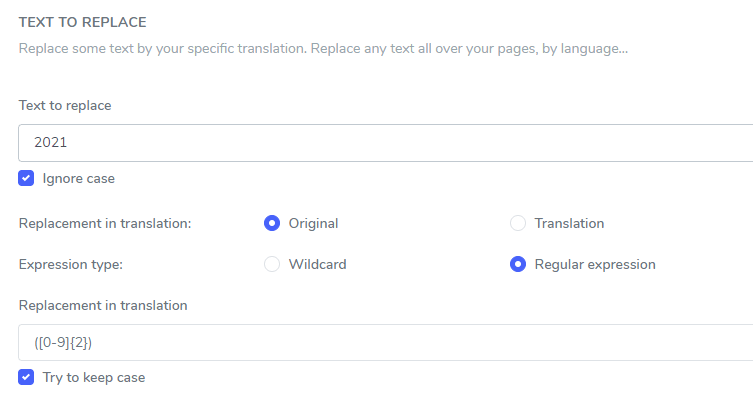 Easier process to login / register / invite translators
First, we've updated the login and register process. It's now possible to use the social login email or a classic email (the same email as you social login) with a password. You'll be redirected to the same account!
It's the same process for the invitation, any existing account email is detected avoiding separate account, one with the social login and the other with a classic email.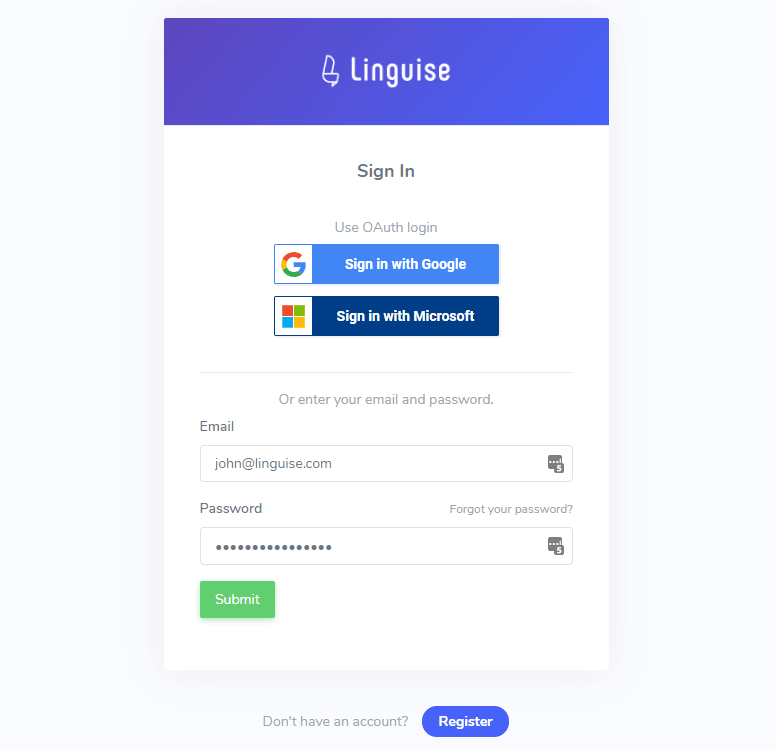 Many things are coming! You can expect some new update on the dashboard with a rule wizard creation, a default translation dictionary, a big update on the WordPress plugin with many display option for the language switcher.
Keep up the good translation!