Linguise has, since the beginning, a frontend language editor tool. Once you're connected to your language dashboard, you can edit all the HTML content of your website with a simple click and edit method.
New feature of the front end language editor
Meta information automatic and manual translations
The page meta information is automatically translated in every language you've chosen, plus, you can now edit them from the frontend editor!
That include title and description for search engine + all other meta available like the ones for the social networks. Just click on the code icon, and it's ready to edit.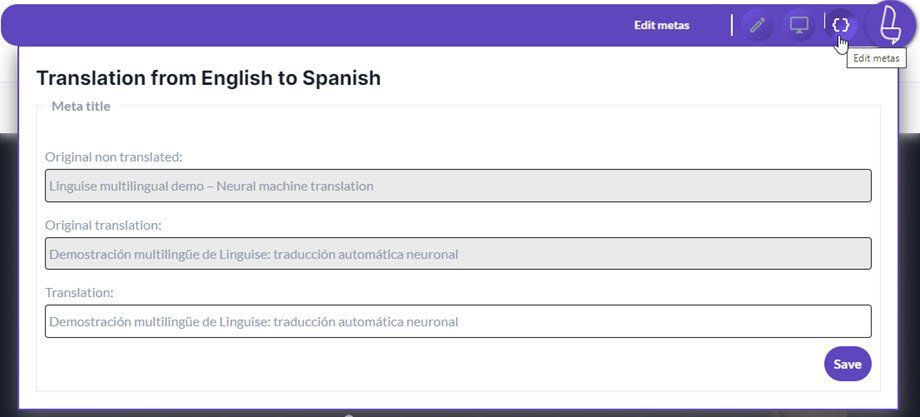 The page title is also included in the edition mode. As a reminder, previously there was an automatic translation of the page title and only the H1 main title was accessible for the edition.
New frontend editor UX
The whole UX of the editor has been enhanced with:
A quick navigation – edit switch
A full width editor view
A better mobile and small screen display, especially with long text
The frontend revision tool in video