Edit account and notification information
After login to your account on https://dashboard.linguise.com/ click in the top right corner on your account name and click on "My account".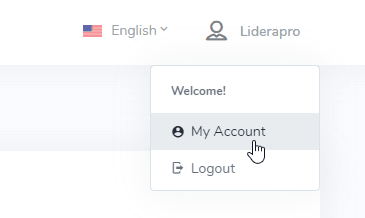 From there you'll be able to edit your username, password and email notifications, individually.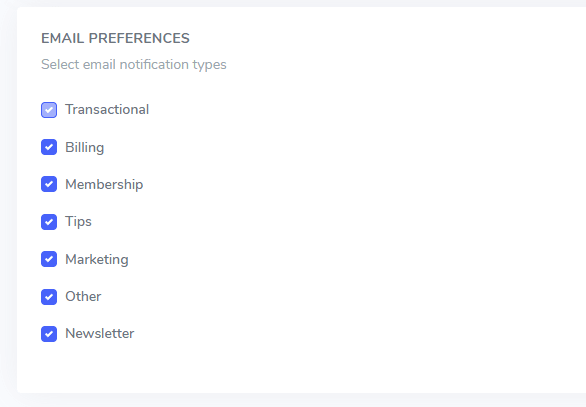 You can find and download your account invoice using the menu Home > Invoices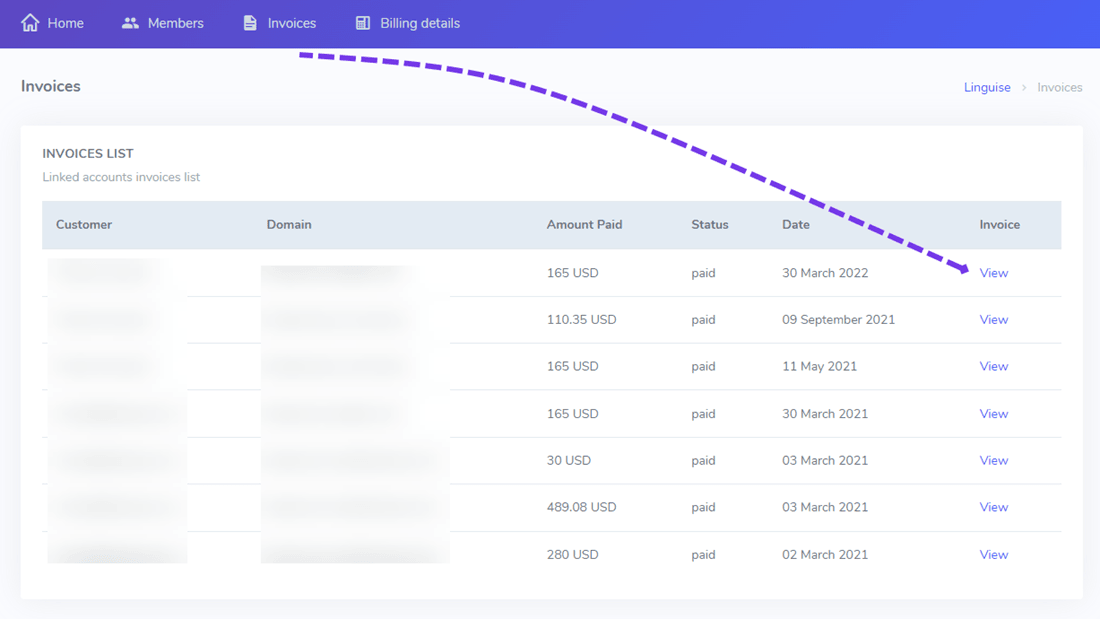 Invoices are provided by Stripe.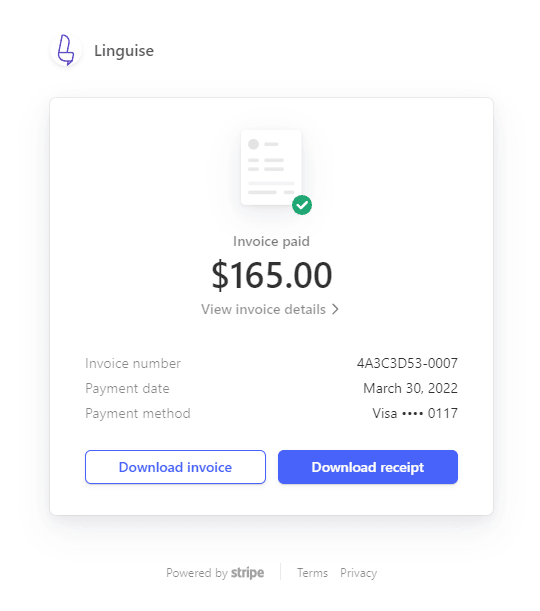 The billing information can be edited using the top menu "billing details".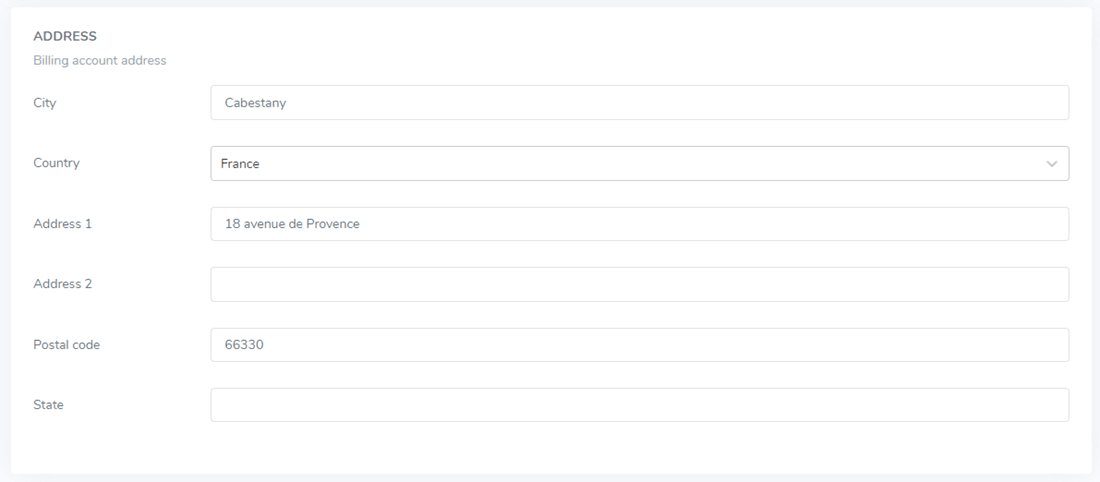 Edit credit card information
If you already have a credit card added to the service it's possible to change it. Click on the Home menu button then on the credit card number.

From there you can edit credit card by domain or just manage credit card list.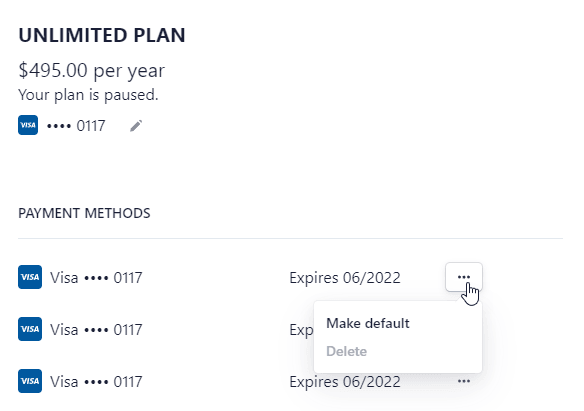 Note: we do not store or process any credit card, everything is handled by Stripe payment service.