Edit account and notification settings
After login to your account on dashboard Linguise click in the top right corner on your account name and click on "My account".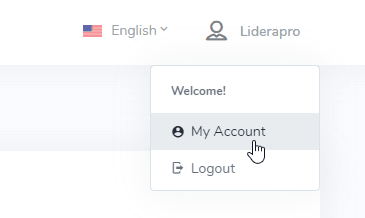 From there you'll be able to edit your username, password and email notifications, individually.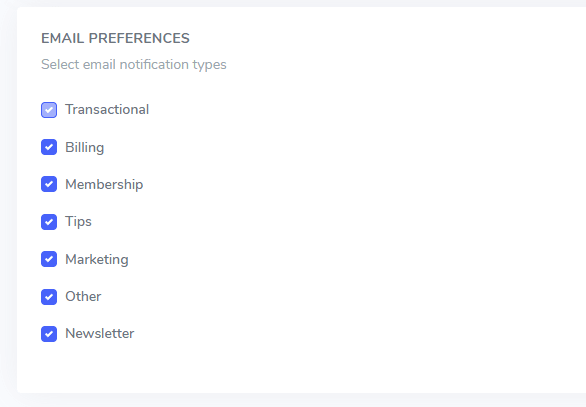 You can find and download your account invoice using the menu Home > Invoices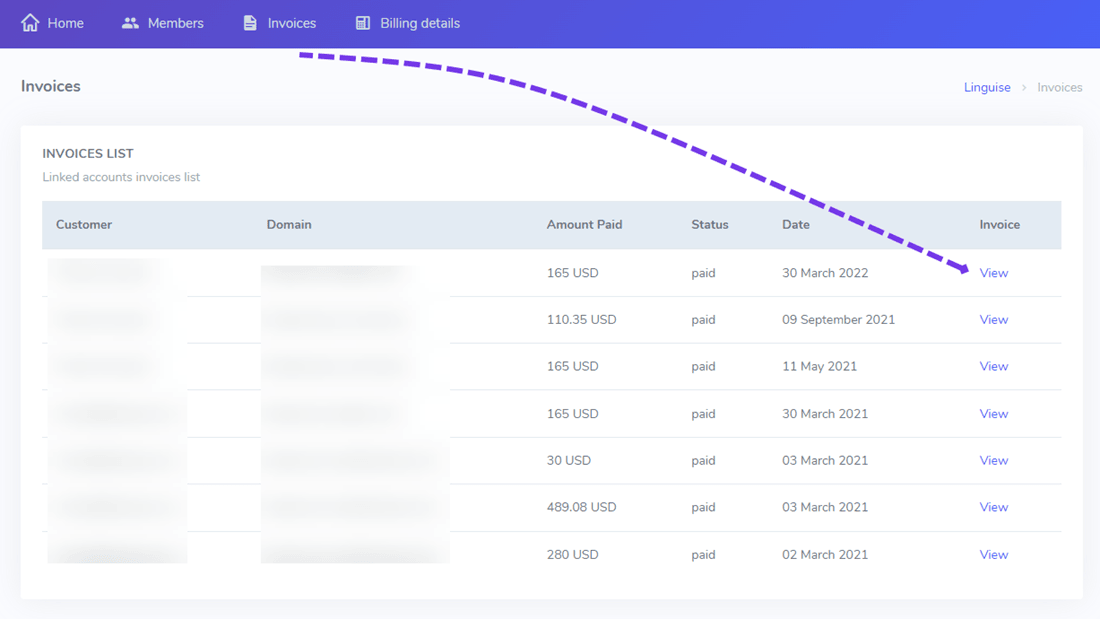 Invoices are provided by Stripe payment processor.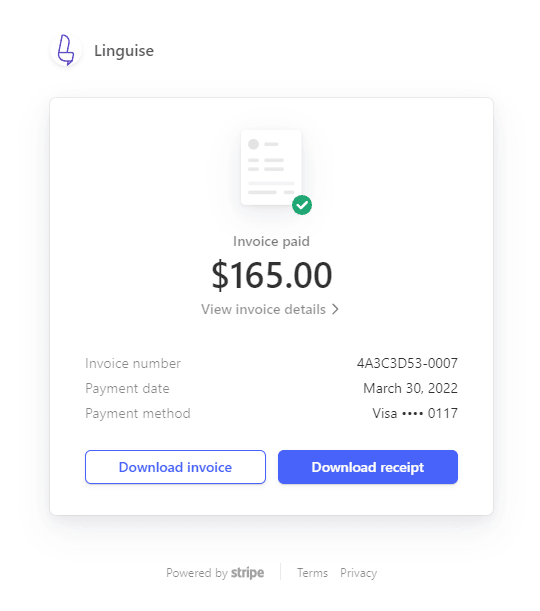 The billing information that is on the invoice can be edited using the top menu billing details.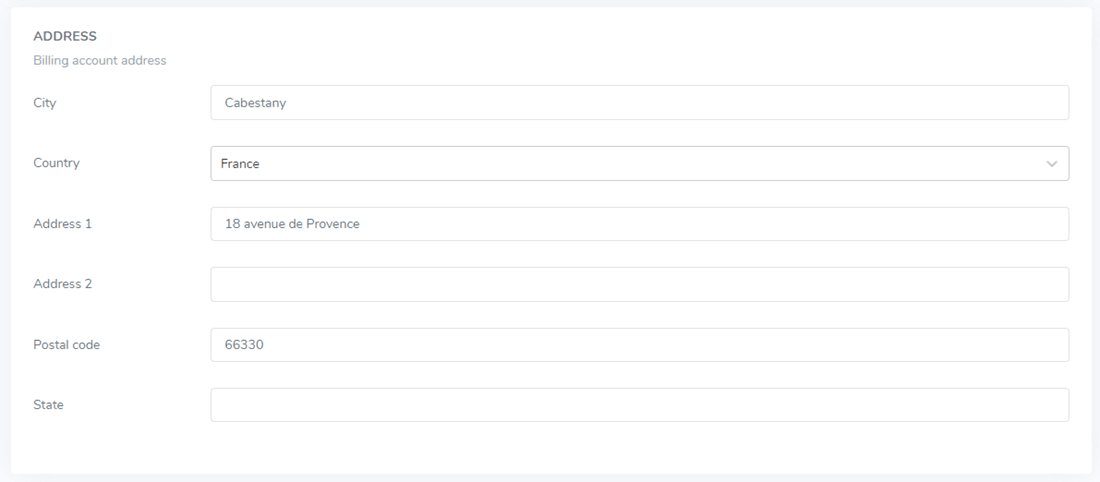 Edit credit card information
If you already have a credit card added to the service, it's possible to change it. Click on the Home menu button then on the credit card number.

From there you can edit credit cards by domain or just manage credit card list.
Make sure the new card needs is set to Default.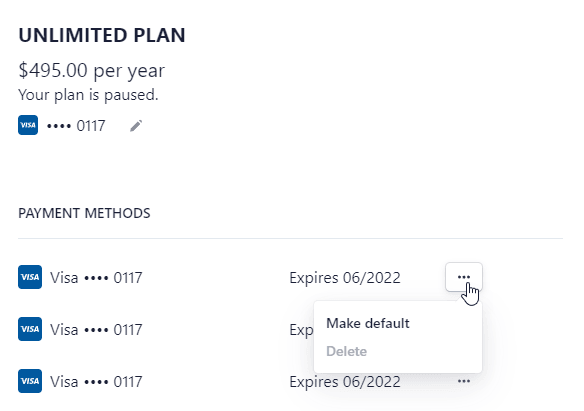 Note: we do not store or process any credit cards, everything is handled by Stripe payment service.
A tax number field is available in the dashboard billing details page. It allows adding your own tax number to the final PDF invoices.
Please note that invoices generated before filling the tax number would not be modified. This tax number applies on new invoices only.