In today's increasingly globalized world, hotels must adapt to the diverse needs and preferences of international travelers. One way is to translate the hotel website into several languages.
It's no longer the time when one language is enough to communicate online. By translating your hotel website into at least five languages, you can reach a wider audience, improve user experience and increase international visibility.
In this article, we'll explain the key reasons why multilingual website locality is so important for hotels, enabling them to reach new markets, engage with potential guests around the world, and ultimately increase bookings. Let's go deeper.
Why should you translate your hotel website into at least 5 languages?
Below are several reasons why you should translate hotel websites into at least 5 different languages.
Reach a wider target market
Websites that provide only one language usually have a limited target market. Because he only goes to the market or users with that language. Unlike when you have many language choices, the potential to get users from these countries will also be greater.
Translating a hotel website means making the website appear in various country searches. This will make tourists who previously did not know your hotel know and have the potential to become customers.
In addition, translated blog website content can also attract the attention of potential global customers because they can understand the contents of the content. That way they will feel closer to you.
Expand your online presence and brand recognition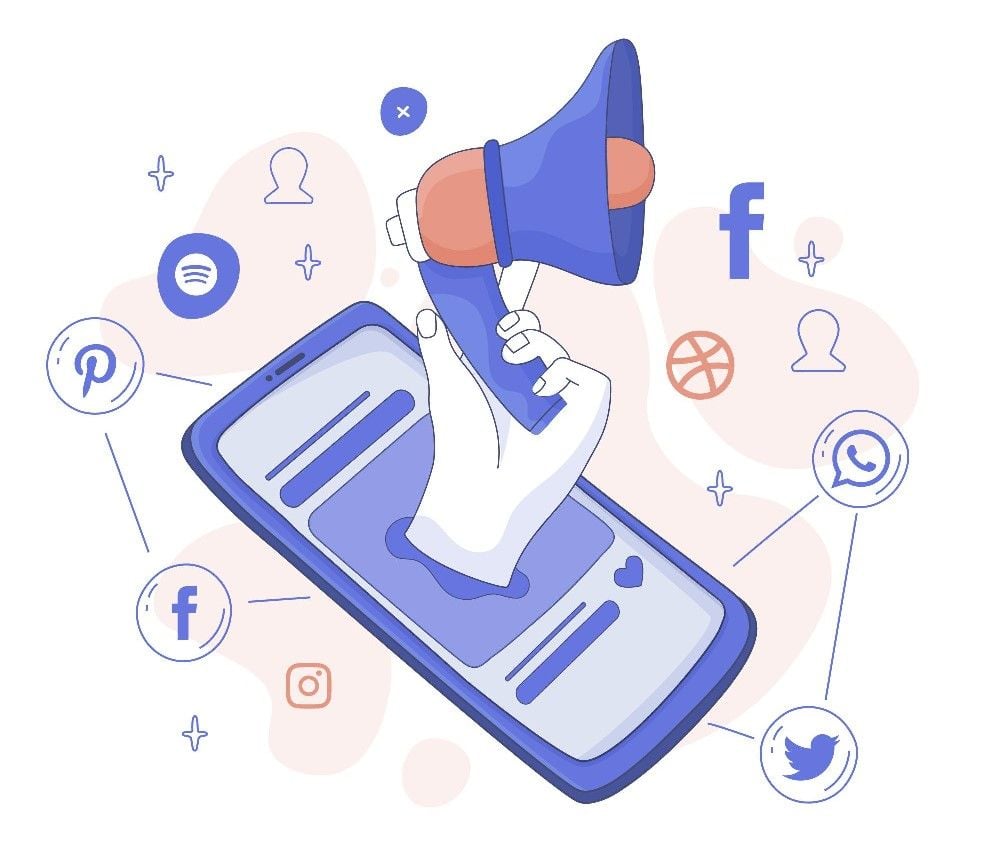 Many hotels have not yet decided to go digital, which makes the hotel less well-known to customers, translating into at least 5 languages ​​can broaden your online knowledge and brand recognition.
By translating your hotel website into multiple languages, you can expand your online reach. By reaching more internet users in various countries. This will help increase the visibility and presence of your hotel brand on a wider range of online platforms. By being present in multiple languages, you can also broaden your brand recognition among international travelers, thereby increasing brand awareness and making it more recognizable in the global market.
Translating your hotel website into at least five languages ​​can help improve your web presence. When a hotel site provides multiple language options and brings in a large number of visitors, it is unlikely that your site's ranking will continue to rise.
Websites that have a high ranking tend to be more likely to be recommended by search engines to users, meaning your site has good credibility.
To help improve the position of the website can also be done by maximizing SEO. You can optimize article titles, use relevant keywords in content, build quality links to article pages, pay attention to speed and user experience on those pages, and produce quality and useful content for visitors.
Stand out from competitors
Translating your website solely not only reaches a wider market but also shows competitors that your business operates in a comprehensive manner.
If your target audience spans multiple countries, don't be limited to translating your website into several foreign languages, as is often the case. Take the time and effort to translate your website into all the languages spoken by your potential customers, such as French, German, Italian, Spanish, Russian, and others. Thus, you can take full advantage of the opportunities that exist, and your competitors may not do this, this can be the difference between you and your competitors.
Use case: if a French customer searches for a hotel in Mexico, his request may be "Hôtel avec plage au Mexique". It can be translated as "Hotel with a beach in Mexico". If your website is translated into French, you'll appear in a better position in search engines than non-translated hotel websites.
Here's an example of a hotel website with translation, as you can see in the Google Search Console, half of the top ranking pages are translated pages!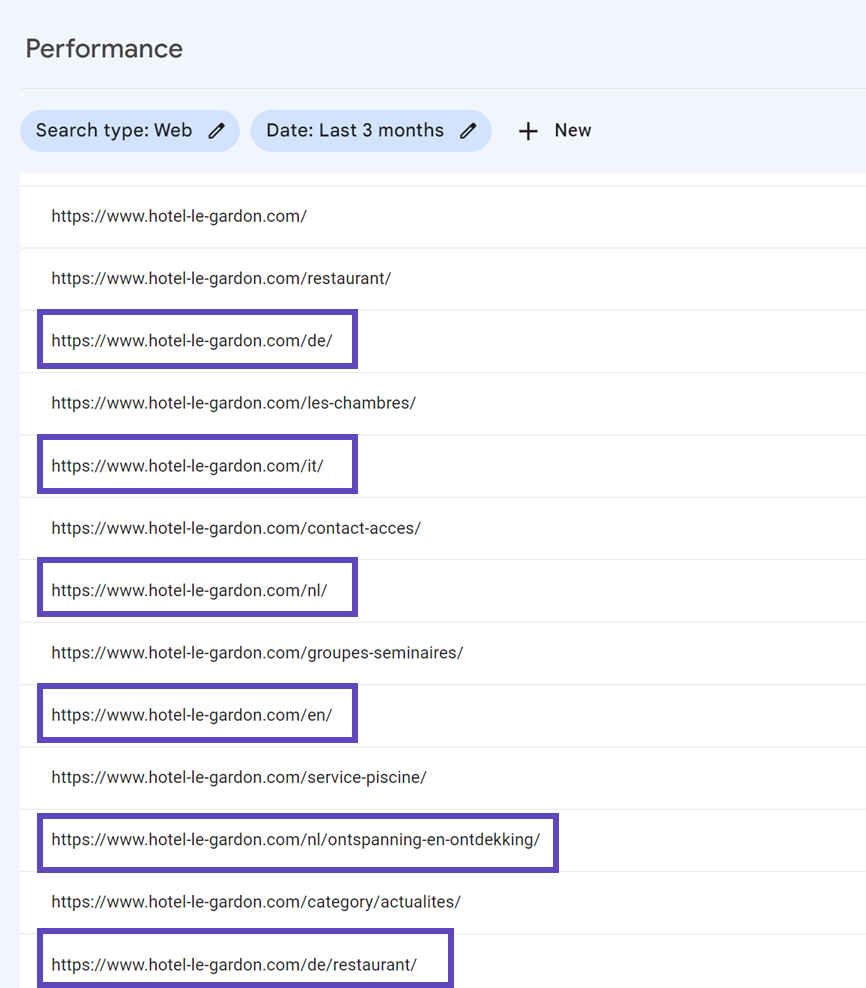 Provides a better user experience
International customers will have a hard time finding your website if it is not translated into their native language. Even if they find your site and try to understand your content, they are unlikely to book rooms because the experience is too complex.
A well-translated website helps customers connect with your brand by giving them an authentic online experience.
Important details – from the words of your choice of translation to the time it takes for a page to load, global visitors want to find what they are looking for quickly and efficiently.
Increase hotel transactions
By translating your hotel website into at least five languages, you expand the reach and appeal of your website to potential international guests who speak those languages. This creates an opportunity for more potential guests from different countries to discover, understand and feel comfortable using your website.
In this context, accurate and local translations help communicate important offers and information precisely to potential guests in their own language. This builds trust and comfort and increases the likelihood that they will place an order directly through your website.
That way increasing the potential for hotel transactions will be greater.
Break Language Barriers
Say goodbye to language barriers and hello to limitless growth! Try our automatic translation service today.
Translate your hotel website automatically with Linguise
To translate the hotel website, you need the help of a third party, namely a website translation service or a multilingual plugin. There are many plugins that are available for free and you can use them right away, one of which is Linguise.
Linguise is a website translation service that can offer a variety of interesting features and you can use it for free during the trial period. With the free trial version, you can translate up to 600 thousand words without any language selection restrictions.
Then what are the reasons that require you to translate hotel websites using Linguise? Check out the following points.
Can be used in various categories of websites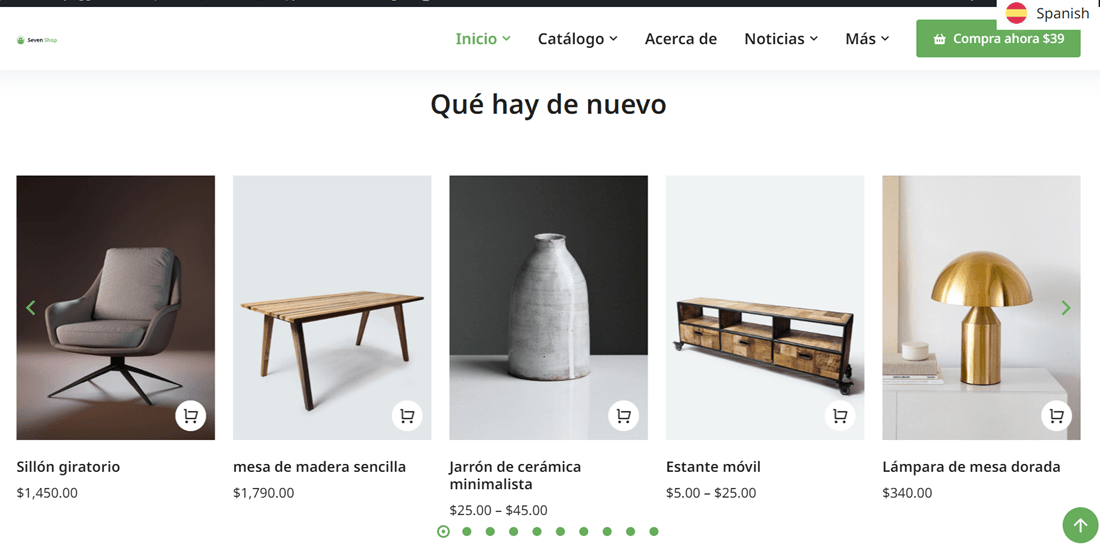 Linguise supports translation for all types of websites, from online shops, and personal websites, to business websites such as hotel websites. This is because Linguise provides features that allow users to translate to various website categories.
So you don't need to worry, you can translate all elements of the hotel website at one time with Linguise.
Compatible with various CMS and easy installation
Linguise offers an easy and fast installation process for hotel website owners and other types of websites. The free trial version of Linguise only asks you to enter your email and password during account registration.
Besides that, it is also compatible with various CMS options, Linguise installation can be done on WordPress, Joomla, Drupal, PrestaShop, Magento, and OpenCart.
More than 80 languages ​​are available
Linguise supports more than 80 countries' languages ​​in the world that you can add to your hotel website. Not only 5 languages, you can add more than 5 languages ​​to the website.
Of course, you can enter not all languages ​​because there will be too many, therefore you need to choose a language that is widely used by the world community. You can check the top list of the world's most spoken languages ​​for translation to find out.
The possibility to add translators on your website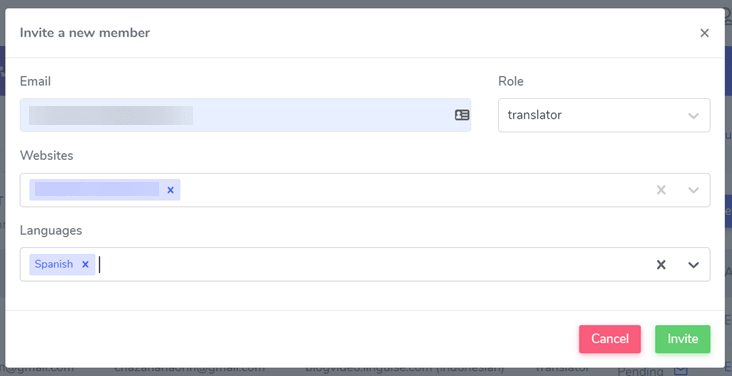 When you have added multiple language options to your hotel website, it is important to ensure that the automatic translation results that Linguise generates are accurate. Even though the quality of Linguise's translation is up to 95% similar to human translation, it never hurts to check each of your web page translations.
To translate it, of course, you need someone who is an expert in the language. That way you can add translators to the hotel website. No need to worry because Linguise allows you to easily and quickly set up translator access on your website.
The global translation, exclusion rules
The next feature of linguistics that can make it easier for you to translate hotel websites is the translation exclusion rules feature. This feature allows you to exclude content or words you don't want translated, such as brand names, technical words, and many other words.
That way, even if content is translated into various languages, excluded content will not be translated as well. Apart from that, Linguise also offers various types of additional content, including the ones below.

You can easily exclude content with Linguise, make sure you have registered for a Linguise account, then enter the Lingusie dashboard then select Rules and click Add new a rule.
After that you can choose the type of rule that you will create, for example as follows. For a more complete explanation of translation exceptions, you can read the article Ignore text rules exclude text from translations.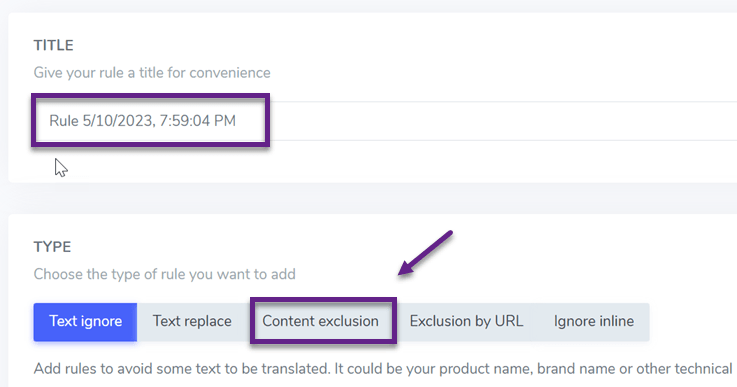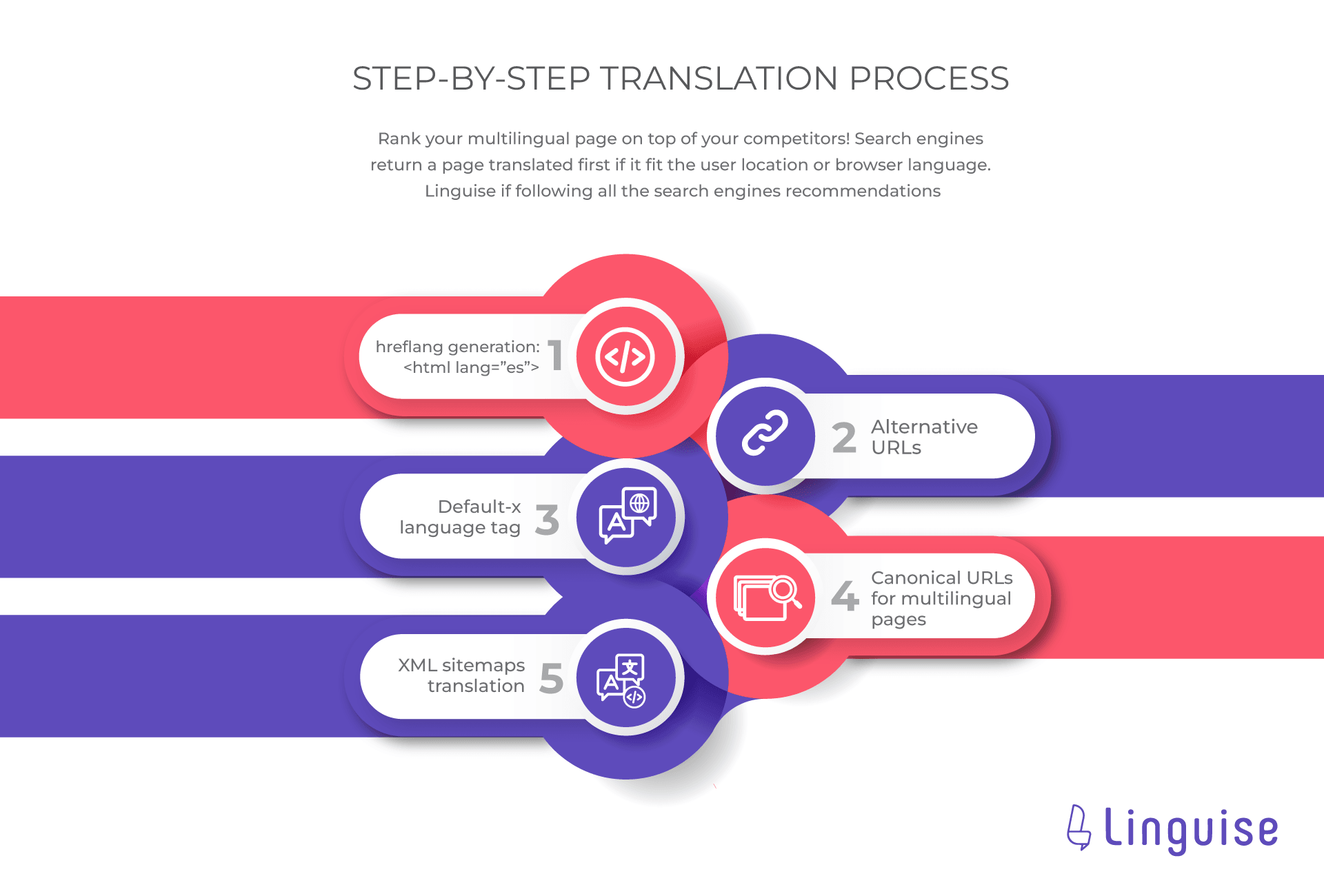 The next reason is that Linguise supports 100% SEO. As you can see above there are several points regarding multilingual SEO. Multilingual websites do have more settings than regular websites.
Because there are several things that must exist on a multilingual website, including hreflang tags, XML sitemaps, alternative URLs, and canonical URLs.
However, you don't need to be confused by all of this, because it has been automatically generated by Linguise. You only need to check whether the automatic translation is working properly or not, let Linguise do the rest.
With good SEO optimization, it will make the hotel website more easily appear in searches and have a high ranking.
The possibility to connect Google Analytics and Search Console
Linguise allows you to link your website with Google Analytics or Google Search Console.
Google Analytics is a powerful web analytics service that enables website owners to track and analyze various metrics regarding the performance of their website, such as visitor traffic, page views, bounce rate, and conversions.
Google Search Console is a free service that helps website owners monitor and maintain their site's presence in Google search results.
This integration allows you to view search query data from Search Console right in their Google Analytics reports, allowing them to analyze the relationship between search queries and website performance metrics.
By translating a hotel website into several languages, website owners can target a wider audience and possibly attract more visitors from different language regions.
Overall, combining Google Analytics and Search Console provides a comprehensive view of a website's performance in search results, enabling website owners to optimize their online presence and improve their marketing strategy.
Linguise pricing for translating your hotel website
For those of you who are looking for translation services for hotel websites, Linguise is the right choice, with Linguise you can translate websites into various languages ​​for free using the one-month free trial version, after that, you can continue the subscription according to the following Linguise price plan this.
START
INCLUDED IN 1st MONTH FREE TRIAL

200 000 translated words

Unlimited translated page views

Unlimited languages

10% OFF compared to monthly prices

1 website per plan with one month free
PRO
INCLUDED IN 1st MONTH FREE TRIAL

600 000 translated words

Unlimited translated page views

Unlimited languages

10% OFF compared to monthly prices

1 website per plan with one month free
LARGE
UNLIMITED translated words

Unlimited translated page views

Unlimited languages

10% OFF compared to monthly prices

1 website per plan with one month free
Up here, you already know why you have to translate your hotel website into at least 5 languages. There are several reasons why you should translate hotel websites into multiple languages, namely being able to reach a wider target market, expand your online presence and brand recognition, being able to improve website positioning, stand out from competitors, increase hotel transactions, increase organic search visibility in various language, providing a better user experience.