After achieving local success, the next natural step for your WooCommerce store should be exploring the international market. This is a great way to increase sales for your store. However, there exists a language barrier for customers outside your local region of operation. How do you overcome this barrier? The most effective way to do this is to create a multilingual store via translations. Multilingual translations are extremely important for your website and here's why.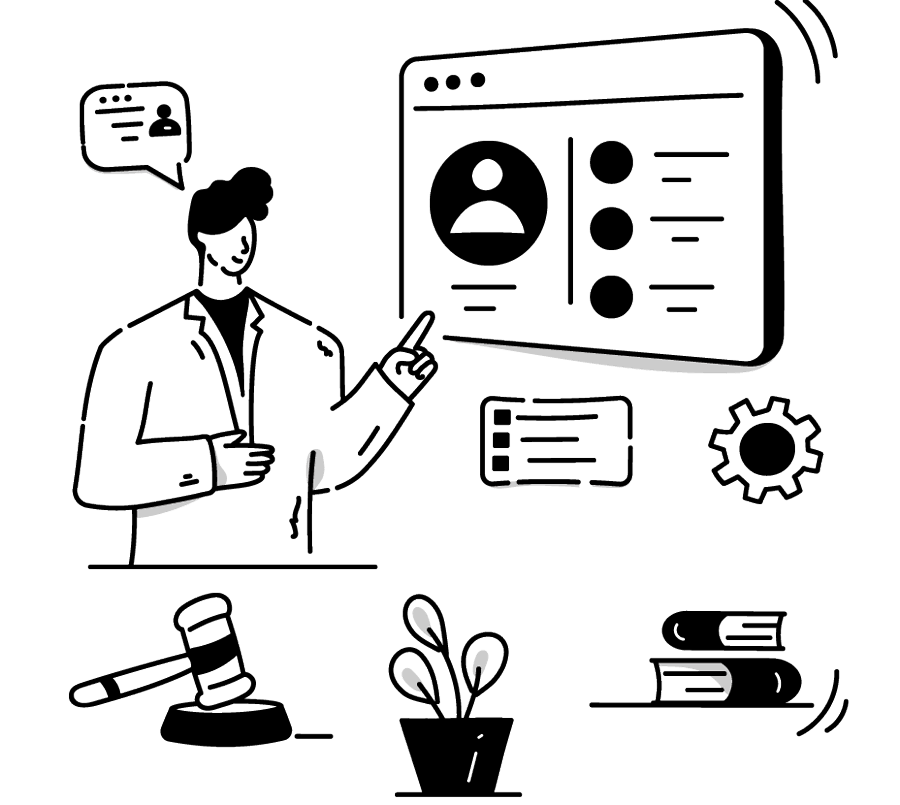 A study done by CSA Research back in 2020 in Europe, Asia, North America, and South America revealed that, 76% of online shoppers prefer to purchase products with information in their native languages. It also showed that a whopping 40% of online customer would never purchase from websites in other languages. Imagine losing 40% of your customers simply because you can't translate your website, it's not acceptable.
It is crystal clear that multilingual translations play a crucial role in boosting your WooCommerce sales internationally. That being said, in this post, we will focus on how to boost sales for your WooCommerce shop using multilingual translations and how you can set up Linguise to do this for you.
How does a multilingual e-Commerce boost your sales?
Creating a multilingual store avails your services to new markets in the language they prefer. If done properly, it gives you the ability to compete with brands that have already been established in these markets. Customers from international regions will be able to read your website and hence easily purchase from it.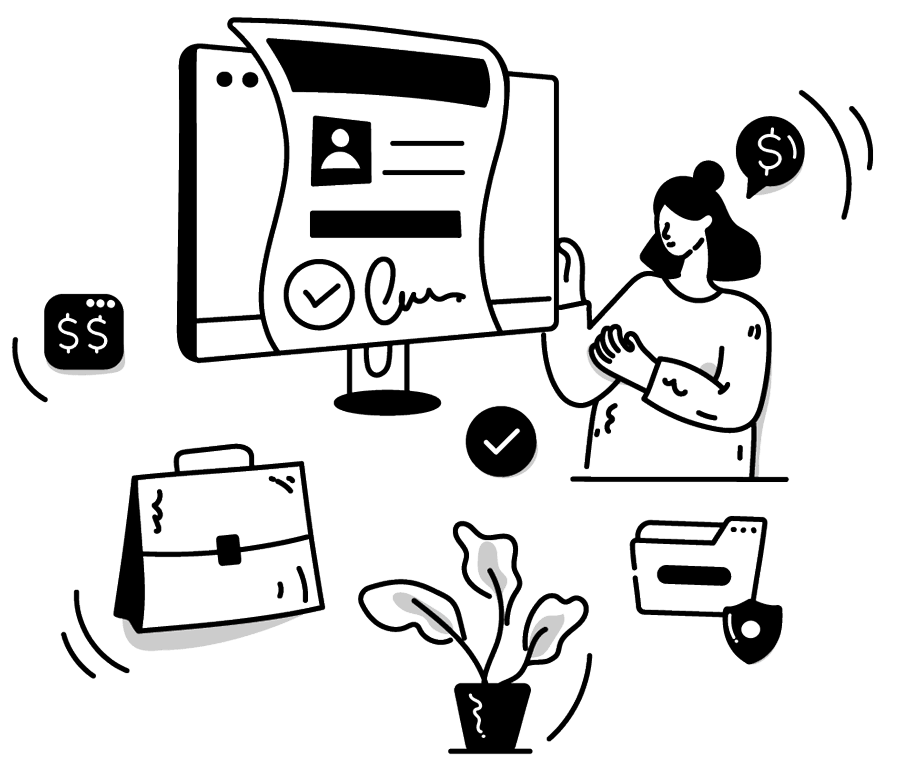 It enables you to reach new markets
Your products or services could be in demand in a given region, but the customers are unable to purchase because they cannot read your website. Making it multilingual, gives them access to your content. This is of great convenience to them. It's like putting up an "OPEN NOW!" sign on your shop, to these markets.
It increases the likelihood of international customers purchasing from your store
Having an online shop (in the language you created it in), enables you to reach new markets locally. If you want to extend your reach internationally, you have to make it multilingual. This is because, your potential customers in these international regions are spoken in different languages. We have seen that, over three quarters of customers prefer to purchase products from websites in their own native languages. Making your website available in these multiple languages, increases the likelihood that customers will purchase from your store by over 75%.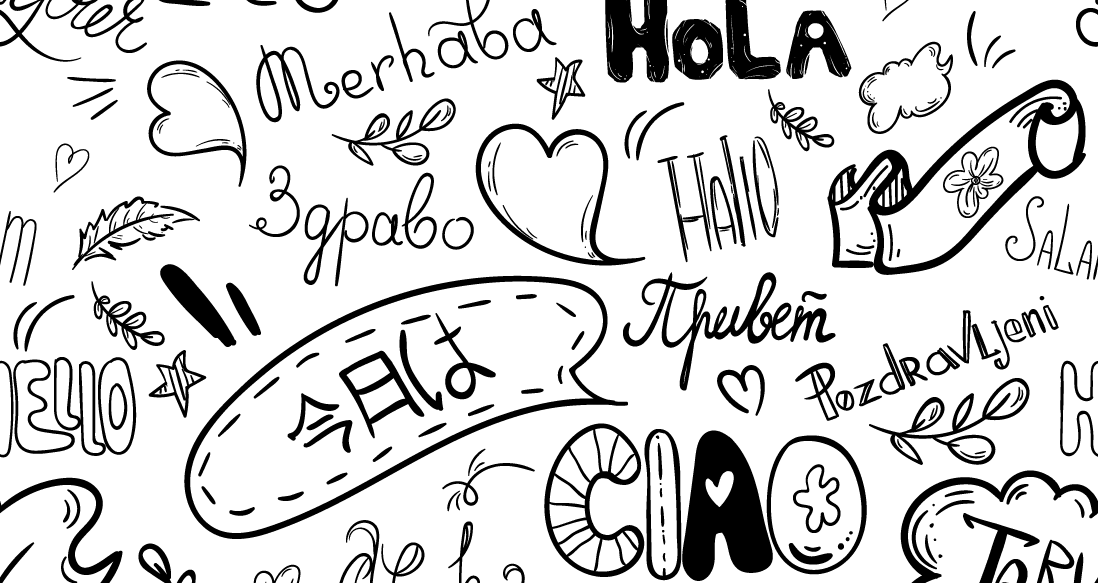 The prospect of more ROI
The process of making your website multilingual requires some investment, whether you're doing it manually or hiring an automated translation service. If done properly, a multilingual website can actively compete with established brands in international markets. More customers will tend to purchase products or services from your WooCommerce shop. This translates to more returns on investment (ROI).

It enhances SEO and online presence
Having your shop in multiple languages will cause search engines to rank your website highly. When customers search for products available in your shop, it will appear among the first search results. This will drive organic traffic to your website.
It projects credibility
Customers feel secure when they purchase from a website in their native language. When these translations have been done accurately with high quality results, customers are assured that your website is credible.
It enables you to exploit a difference in seasonal trends
If you deal in apparel (clothes, shoes, and accessories), chances are that some of them go out of fashion seasonally. Some clothes are in demand depending on the season; for example sundresses in the summer. Exploring international markets via a multilingual website will ensure that your sales do not plummet once certain products go out of season, because seasons differ across the globe.
Now that you have understood how important it is to have a multilingual website, let's see how you can make your WooCommerce website multilingual using Linguise to boost your sales.
Break Language Barriers
Say goodbye to language barriers and hello to limitless growth! Try our automatic translation service today.
How does automatic translation works with WooCommerce
Linguise is a neural network translation plugin fully integrated with WordPress and WooCommerce, which is capable of instantly translating your whole website. It is well-equipped to deliver high-quality translations, and it also allows translation editing to further enhance the quality. It also has the tools to handle translation of inline HTML elements and dynamic content.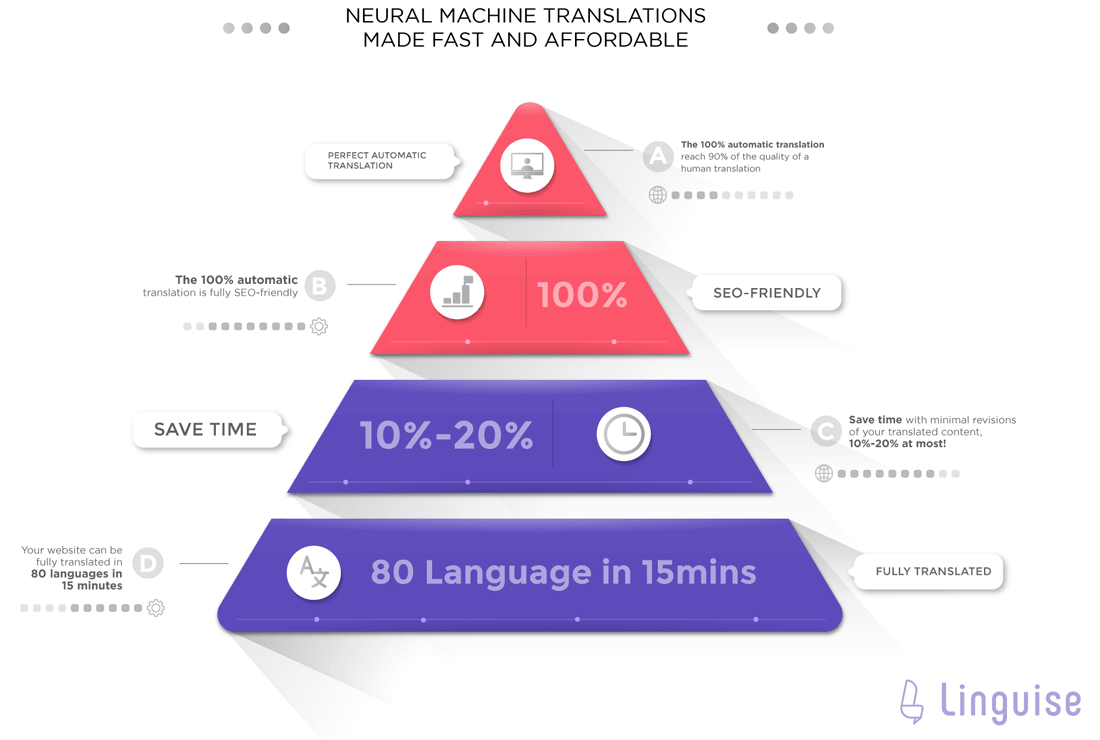 That being said, how can you set up this plugin to make your WooCommerce shop multilingual?
Assuming you already have WooCommerce installed, and your shop is established locally, to make it multilingual, you need to install Linguise from our website.
Creating a multilingual store with Linguise is as easy as setting it up in the following 4 steps:

How to enable multilingual translations on your WooCommerce shop using Linguise
Registration for translation
To get started, go to the
registration dashboard
and click on
Register and Translate Now
. Enter your name and provide a valid email address and a unique password.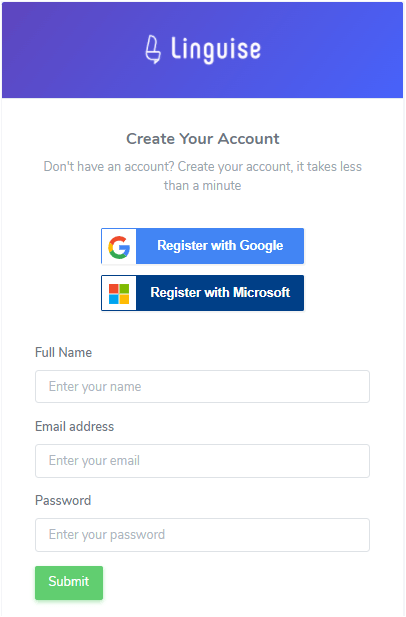 Generate an API Key for your Domain
After your account has been created, click on the
add domain
button. The domain API key functions to verify ownership of a given Linguise account (similar to a license key).Proceed to paste your website's URL on the add domain page and
select the original language and other languages
you intend your website to be translated into. Linguise provides as many as 80 languages for you to choose from!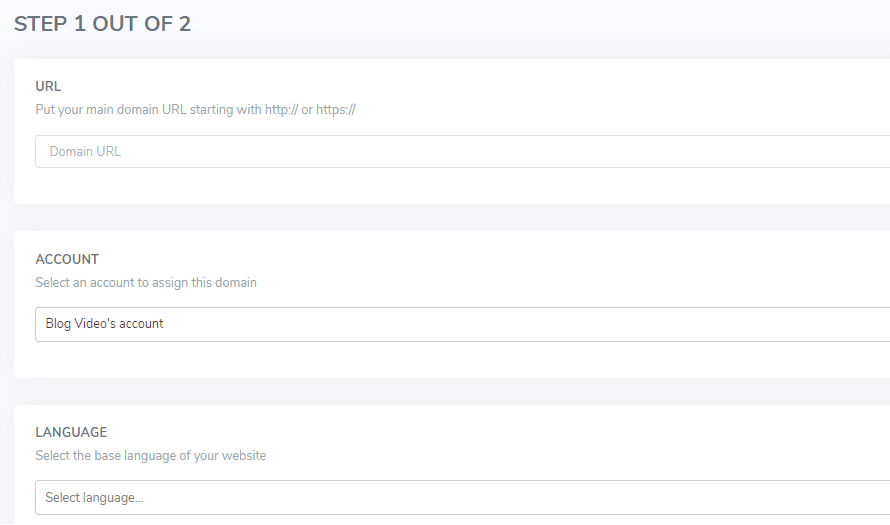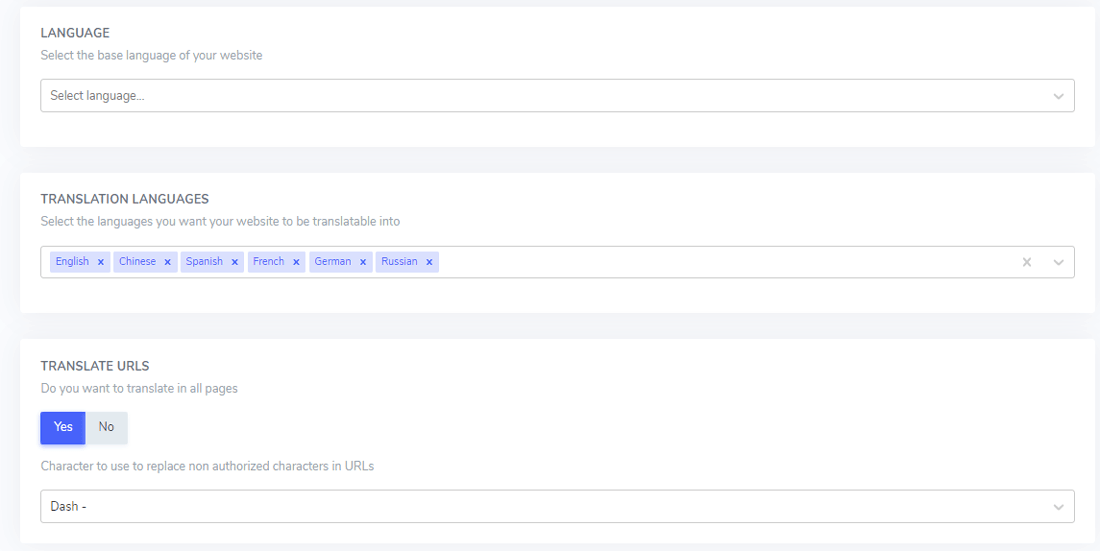 You have the option to translate all your pages (which is recommended). When you click on
Next step
, your domains API key will be generated on the next page. Copy this to your clipboard.

Extension download and installation  
Next, click on the
extension download
link to download a zip file of the plugin.Go back to your website's dashboard and under
Plugins
, select
Add New > Upload > Choose File
. Select the extension zip file and click
Install now > Activate
.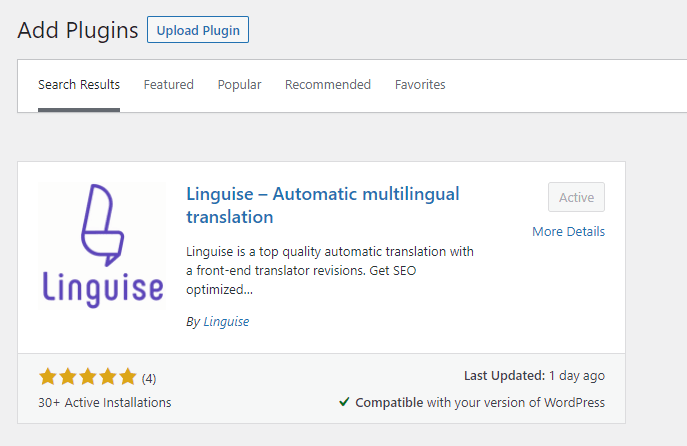 Next, click on the Linguise icon on the left sidebar menu and paste the domain API key and click on apply. It will automatically retrieve the configuration you set for your domain on Linguise dashboard.

Loading the Language Switcher
On the left sidebar go to
Appearance>Menu
. Check the box that says Linguise Languages> Add to Menu and then save changes and you're done!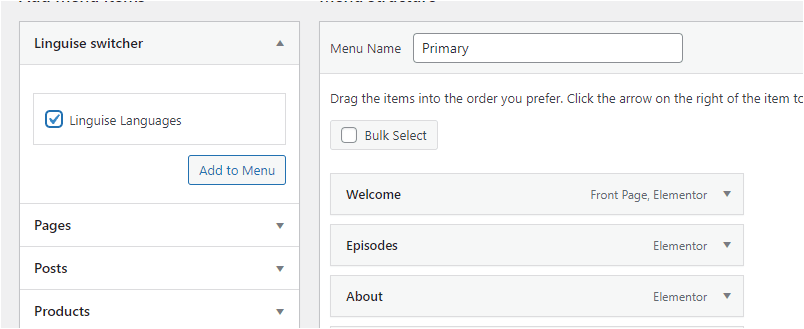 Once you have finished setting up Linguise, it automates translation for your whole shop. This includes product titles, descriptions, breadcrumbs, etc. All the customer has to do is click on the language switcher, and the shop will be instantly translated into their preferred language.

Ready to explore new markets? Try our automatic translation service for free with our 1-month risk-free trial. No credit card needed!
Learn how to translate automatically all WooCommerce in video
How can you Leverage Linguise to boost your WooCommerce Sales?
Linguise has built-in tools to enable your WooCommerce shop realize its full potential in an international market. Some of them are automatic while others require you to configure them. Let's look at how they can be used to boost your WooCommerce sales.
Localize your content via translation live editing
Automated translations are never 100% accurate, they are machines after all. Since languages differ in so many aspects, the translated version may not be the preferred language version for your target customers. For example, the differences in British and American English. If you're targeting customers from the UK, it should be trousers but pants for those in the US.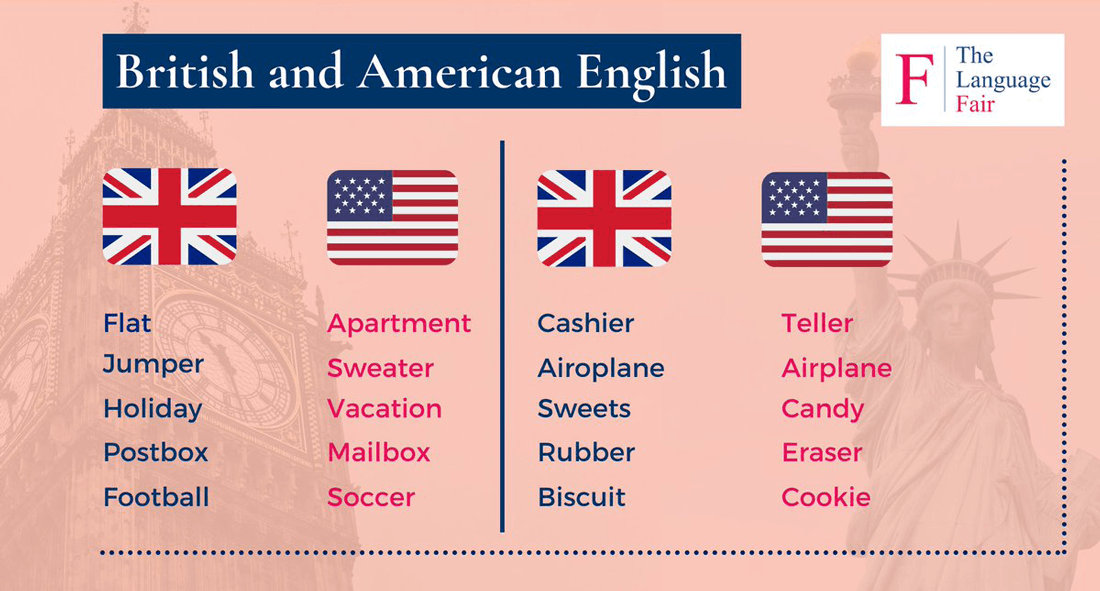 Thankfully, Linguise has a Live Editor tool that will enable you to make these changes. You can use it to make sure that the translated language is the preferred language for your target customers. This also improves your SEO since customers are more likely to search for products in that language.
How to use the translation live editor
On your Linguise account dashboard, click on the Live Editor tab. On the next page, click on the Open Live Editor button.
Select the language you want to translate your website to and click Translate.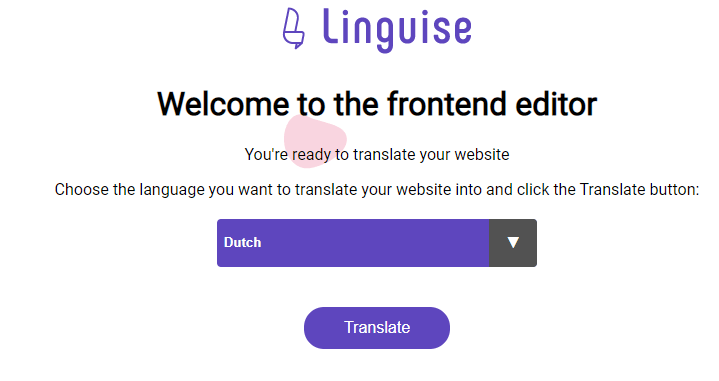 Switch on edition mode by clicking on the Navigation/Edition button in the top-right corner.
Click on the text you want to edit and make your changes on the Translation box. Save the changes and you're done.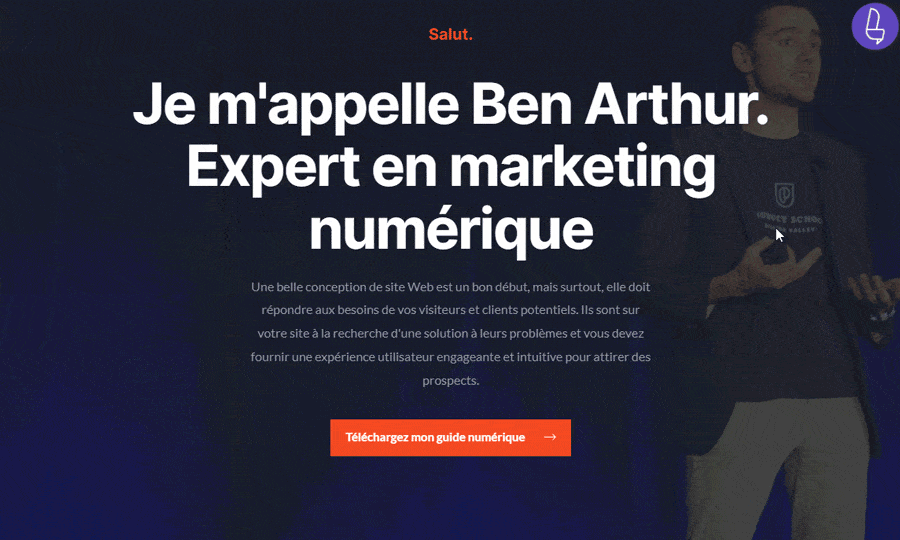 Translation editing serves to improve the quality of translations in your shop. This projects reliability, improving your shop's credibility with the new customers.
Translate your sitemap to enhance SEO
Search engines, such as Google, need to be informed that there are international versions of your website. These search engines use bots to enquire this information. There is a specific tag attribute which developers implement on the HTML head or XML sitemap called rel="alternate" hreflang=" lang_code ". This attribute generates an alternative URL for your shop's pages depending on the specified language and region.
When you use Linguise to translate your website, you don't need to manually add this attribute.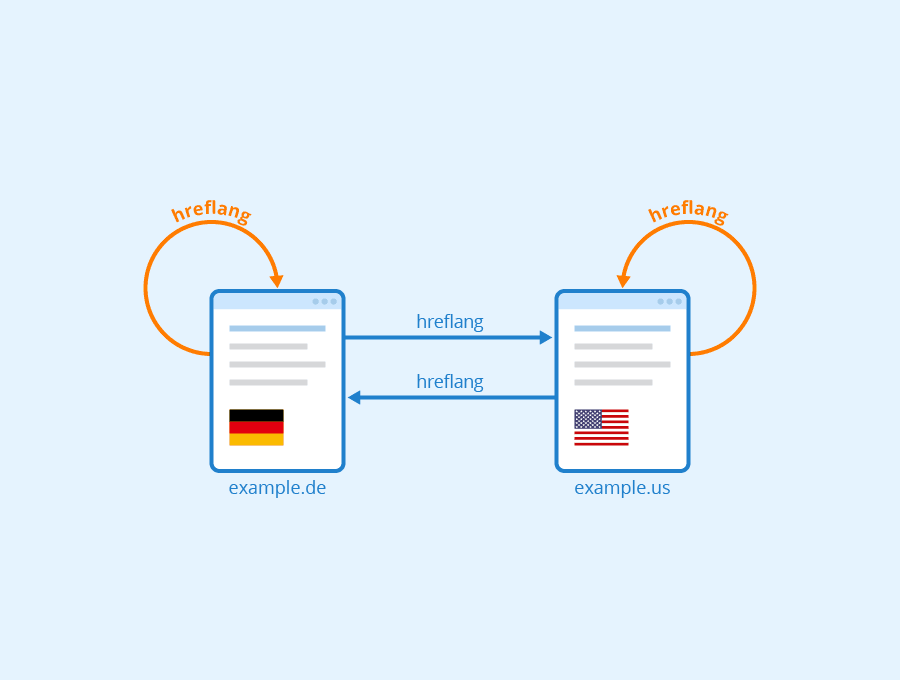 Linguise allows generating a separate URL for each of the languages your shop translated into. This implies that the translated version is a whole website containing its own URL. This is important as search engines will rank you shop alongside the shops created natively in the translated language. These URLs are gathered and structured in your website's sitemaps. Sitemaps play a vital role in SEO by enabling search engine bots to crawl through your website and rank your pages.
This is why it is very important to translate your sitemaps as well, and Linguise enables you to do this.
How to translate your sitemaps
On your WordPress admin dashboard, hover on your SEO plugin (Yoast SEO, WP Meta SEO, etc.) and click on sitemaps.

Copy the XML sitemap link and then click on open to go to your sitemaps. Paste the link on the browser's search box add the language prefix as a subdirectory alongside your gTLD (es/gr/fr for Spanish, German and French respectively) to the XML link on the search box and press the enter key. This link will be added to your sitemap to be processed by Google search engine.
Accurately translated sitemaps improve SEO allowing your WooCommerce shop to get more organic traffic.
Translation of dynamic content and menu items for user experience
The quality of websites is rapidly increasing and along with it the standards of user experience. Users expect to easily navigate through your website. Easy navigation plays a huge role in increasing the conversion rates for the traffic your shop gets.

It is therefore important to ensure that navigation tools such as menu items and dynamic elements such as the "add to cart" button are accurately translated. When using an automated translation service, you would have to translate these items manually. Linguise automatically detects these items and loads their translations so that when you switch the language, they're automatically translated alongside the whole website.

Suppose an error occurs and this does not happen, you can always use the live editor to rectify this.
Payment methods and currency configuration
After going through the entire checkout process it is very frustrating for a customer to find that their currency or preferred payment method is not represented. This is one of the major contributors of high bounce rates.
You must configure the currency and shipping policy of your shop to correspond to the regions you're targeting as part of localization. WooCommerce comes ready for localization. It is easy to configure payment methods and currencies on WordPress.
All you need to do is go to WooCommerce>Settings>Payments.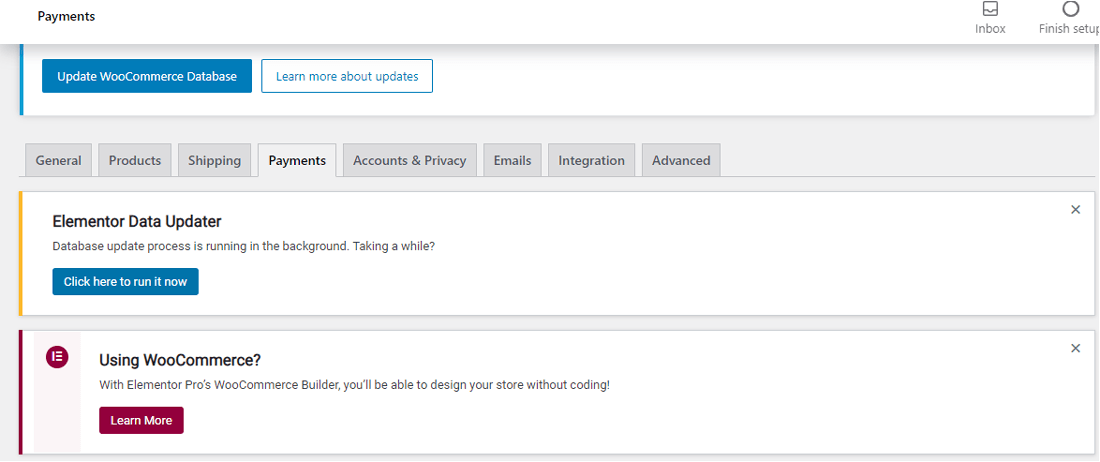 Here you can integrate popular and trusted payment methods such as Paypal, Payoneer, etc.

You can set the default currency from the General Settings page. However, the default WordPress set up does not allow you to convert your default currency into multiple currencies. To do this you will need the help of another plugin, such as WooCommerce Multi-currency.  
Having a multilingual WooCommerce store is a great way to boost your sales. It enables you to explore new markets internationally. Linguise enables you to instantly create a multilingual WooCommerce store. It is equipped with features that are useful in driving organic traffic into your website and ensuring this traffic can be converted to sales.
Start to boost your WooCommerce sales today by signing up for Linguise >>