Do you want to create a multilingual website and are looking for inspiration for multilingual website examples? Making a website multilingual is a key strategy for expanding audience reach, improving a site's search engine optimization, and providing a better experience for users with multiple languages.
Therefore, in this post we have collected various examples of real multilingual websites. We have more than 13 examples of interesting multilingual websites that can inspire you to create a multilingual website.
After that we will provide a step-by-step guide on how to create your own multilingual website using one of the automatic translation services.
Best Multilingual Website Examples for Your Inspiration
Below we will discuss several examples of mutlilingual websites that can be used as inspiration, for those of you who want to create a mutlilingual website.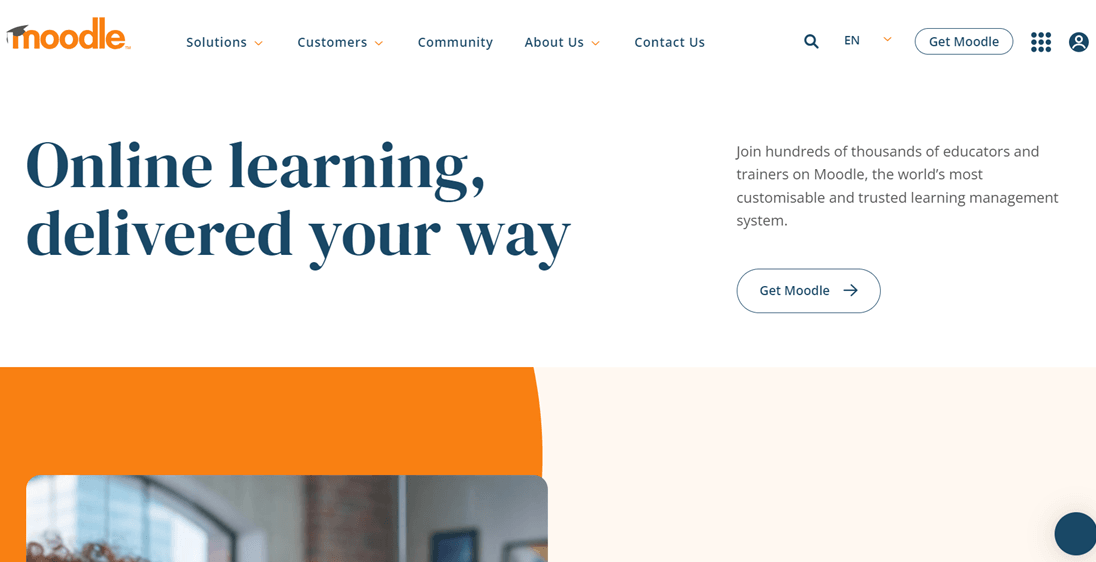 Moodle is an open source Learning Management System (LMS) platform that is widely used in various educational institutions, companies and organizations across the world.
Moodle allows users to create interactive online learning environments, providing various features such as discussion forums, bold assignment submissions, as well as facilitating communication between students and instructors. Moodle can also be customized according to user needs and provides convenience in setting up and managing courses.
Users from all over the world make Moodle provide several language versions on its site. To see it, you can see in the right corner that there are 6 languages ​​provided including.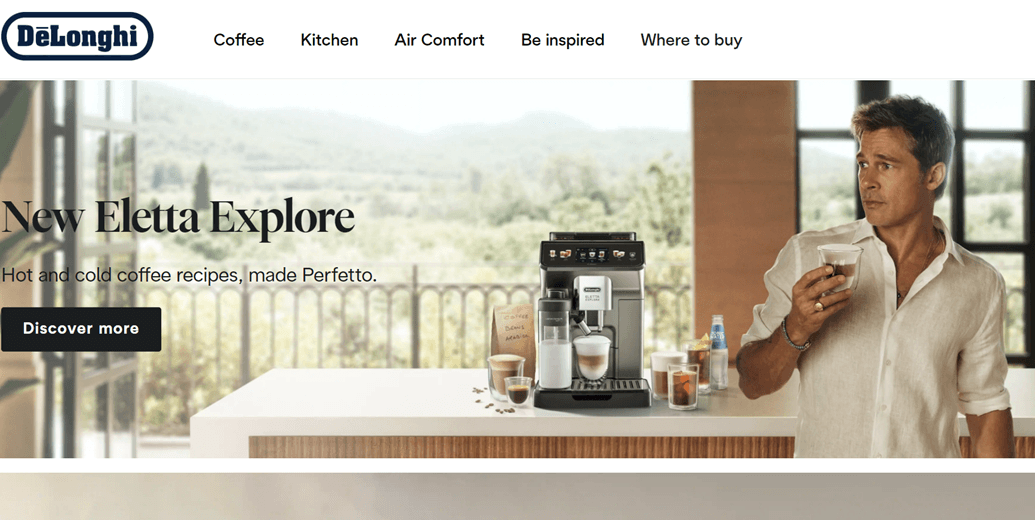 De'Longhi is a famous brand from Italy that produces and sells household appliances. De'Longhi's popularity is not only limited to Italy, but has also gained widespread global recognition. To represent this international appeal, their website presents content in over 30 languages ​​and caters to a diverse audience.
To access a version of the website tailored to a specific country and language, you can scroll to the bottom of the page and open the pop-up menu from the footer called International Site.
In the pop-up menu, there is a list of countries and languages ​​sorted by region. Each country is represented by a flag and accompanied by a selectable language code. Country names are also displayed in the local language, making it easier for you to find the country you want.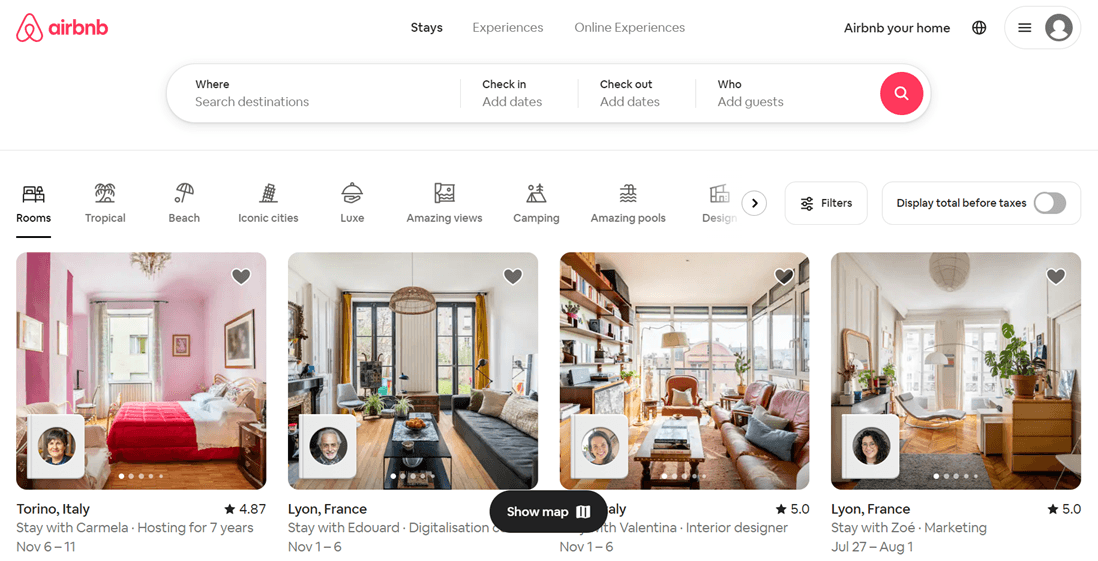 Airbnb is a boldly operating American company that functions as an intermediary between those seeking accommodation and individuals seeking to rent out residences in the same area. This platform is of course known and used by tourists all over the world, so Airbnb serves a global audience with support for more than 50 languages.
The Airbnb website automatically adjusts the language based on the user's browser preferences. To adjust the language or currency settings on the website, you can click on the 'globe' icon located in the top right corner or in the footer.
These options are available continuously so you can change them whenever necessary. You can choose the language, region and currency.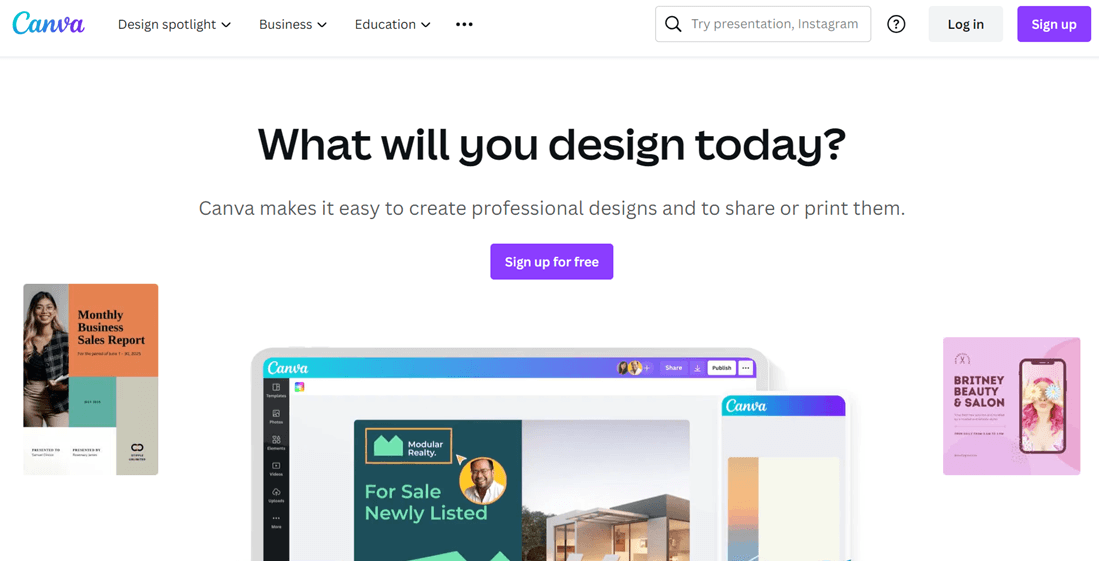 Nowadays, who doesn't know Canva, an online design platform that makes it easy for users to create various types of visual content. Its popularity has spread throughout the world with users from all over the world. This is what makes Canva support more than 50 languages.
To change the language, Canva places the language concentration in the footer, highlighting a 'globe' icon along with the language being used. By clicking on the icon, users can open a pop-up that displays all supported languages, as well as providing a search option to make it easier to find the desired language.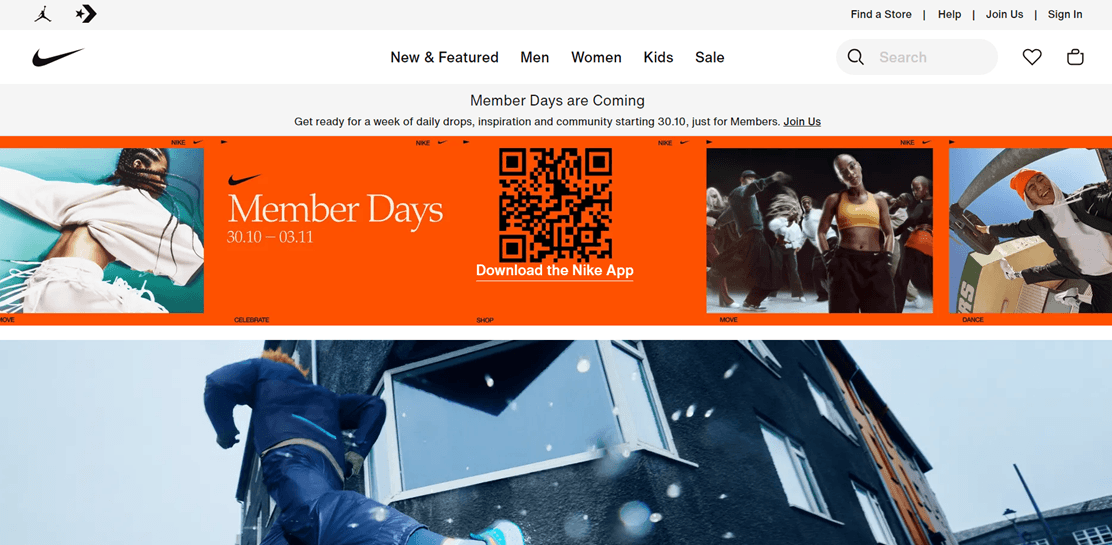 The next example of a multilingual website is Nike, a leading sportswear company from America, being an inspiring example in the development of multilingual websites. Their website is supported by more than 20 languages ​​and has been customized for more than 80 countries.
To select a location and language, scroll down in the footer and find the map icon, then click on that section and you will find a display for selecting a country.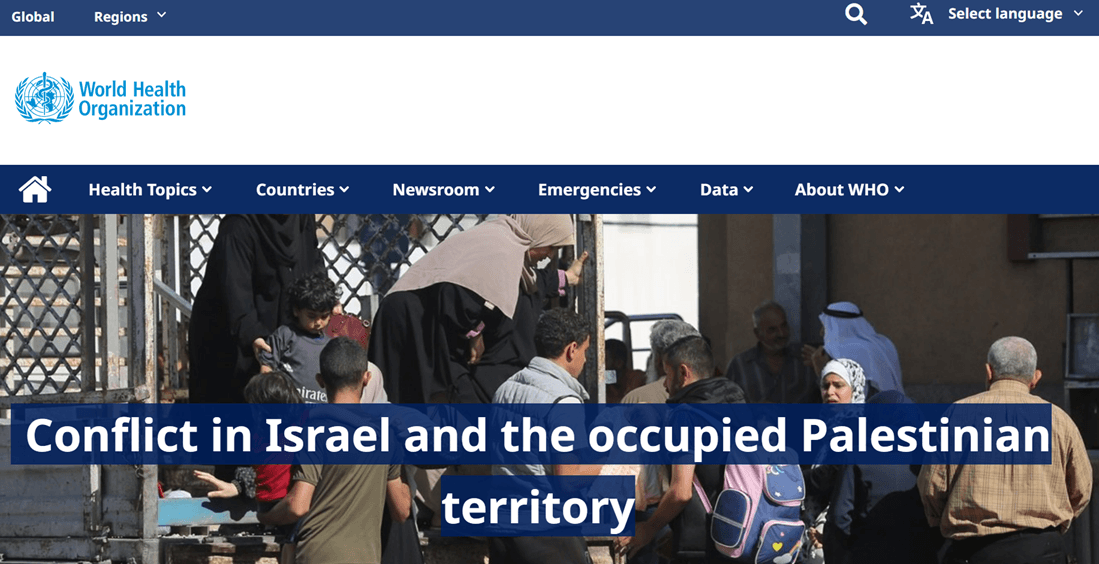 he World Health Organization (WHO) website offers services in six languages ​​including English, Arabic, Chinese, Russian, French and Spanish. When accessing the site's homepage, users have the option to select the desired language.
One thing that makes the WHO site so unique is the ease of layout. Even though it displays a variety of important information related to global health, this site is still well organized, avoiding the impression of overlap that confuses visitors.
By presenting content in various languages, everyone around the world can know the contents of the content and the latest information provided by them. So there are no restrictions on access to information in it.
To change to another language, simply select the language switcher in the top right corner then select the destination language.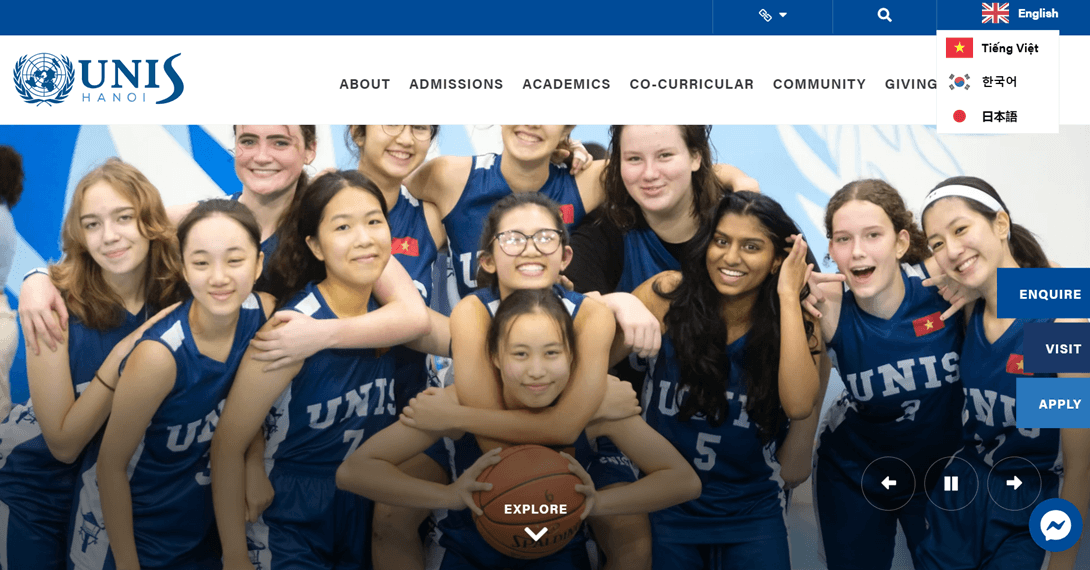 UNIS Hanoi, a United Nations-affiliated educational institution in Hanoi, is one of only two UN schools worldwide.
As an international school focused on serving a multilingual community, UNIS Hanoi presents its website in several major languages, including English, Vietnamese, Korean and Japanese.
By providing easily accessible language options via a drop-down in the top right corner of the site, the school ensures that visitors from various backgrounds can easily access important information about the school's curriculum, activities and events.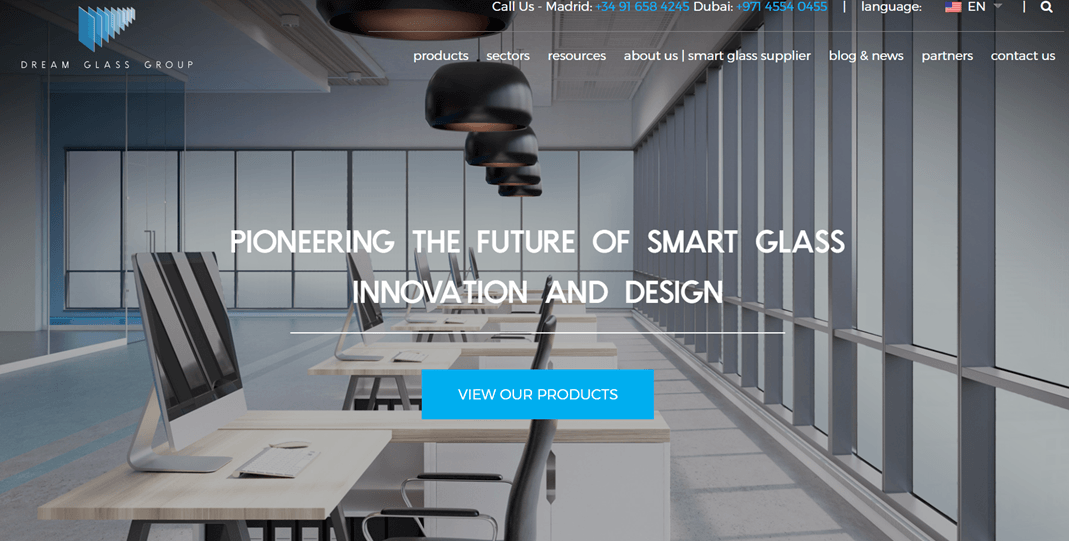 Dream Glass Group is an example of a multilingual website, this is an innovative company that provides advanced glass technology.
Originally based in Madrid, Spain, Dream Glass Group has expanded its reach into the global market, with offices and clients spread across the globe. To reach this international audience, the company launched a multilingual website available in English, Spanish, Russian and Italian, ensuring that important information can be easily accessed by potential customers from a variety of backgrounds.
This website uses open source WordPress combined with SiteOrigin Page Builder.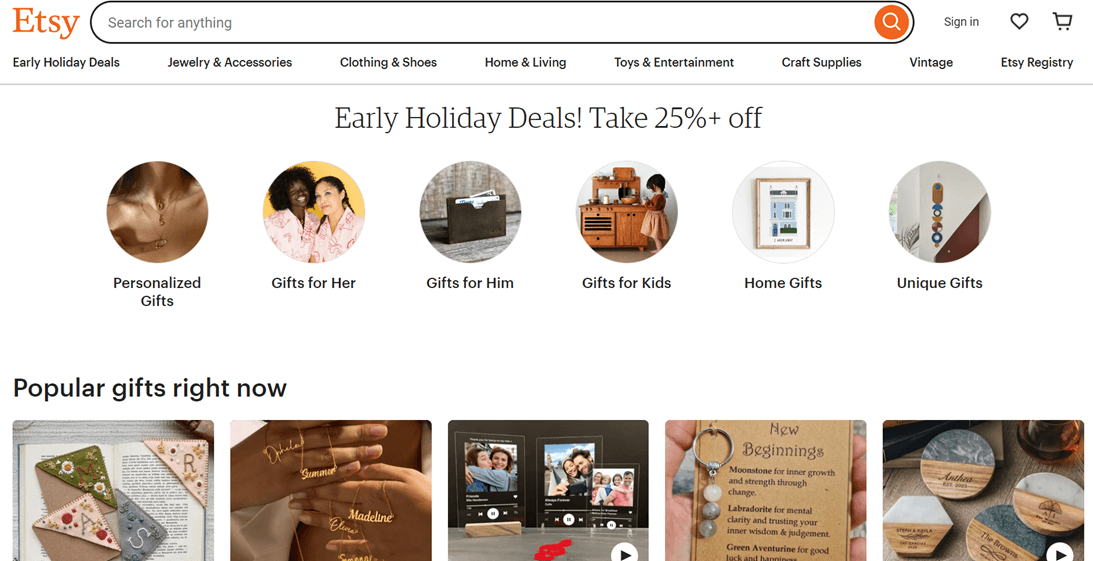 Etsy, an online platform selling handmade goods, has expanded globally providing their website in multiple languages, including English, German, Spanish, French, and many more.
Not only that, they can also adjust their currency to see information tailored to their location. The localization options that Etsy provides can be clearly seen through the image settings seen above.
In this way, Etsy manages to guarantee deeper user engagement and a more comprehensive shopping experience through its diverse, multilingual approach.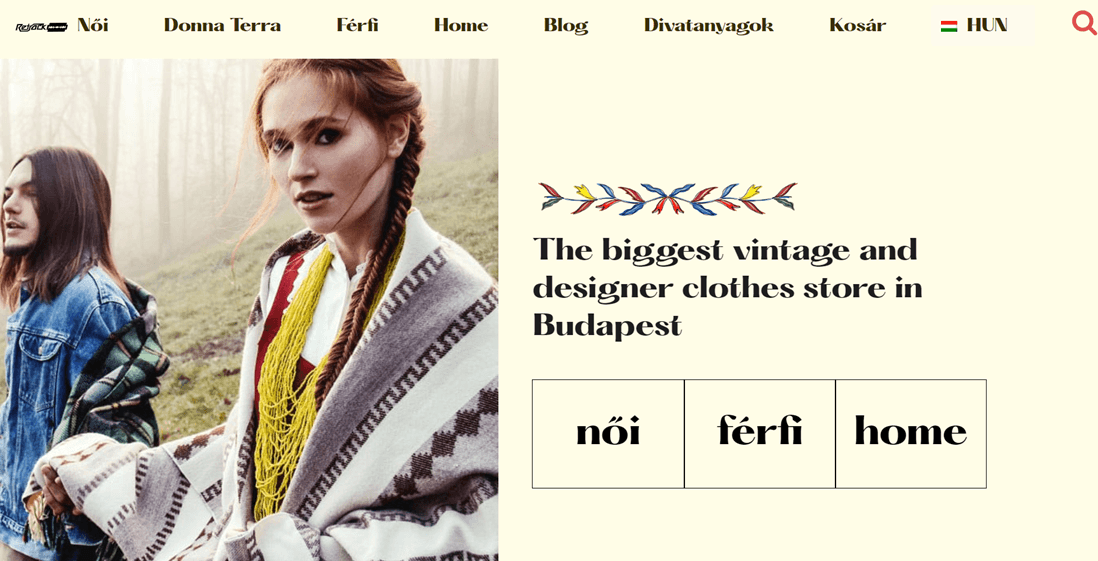 Retrock, a famous vintage clothing store in Budapest, Hungary, has expanded their reach internationally by offering their website in both English and Hungarian.
Visitors are given the freedom to select their desired language via an easily accessible drop-down language switcher in the main navigation menu.
With this approach, Retrock has managed to ensure that their website offers a seamless and engaging shopping experience to their customers worldwide.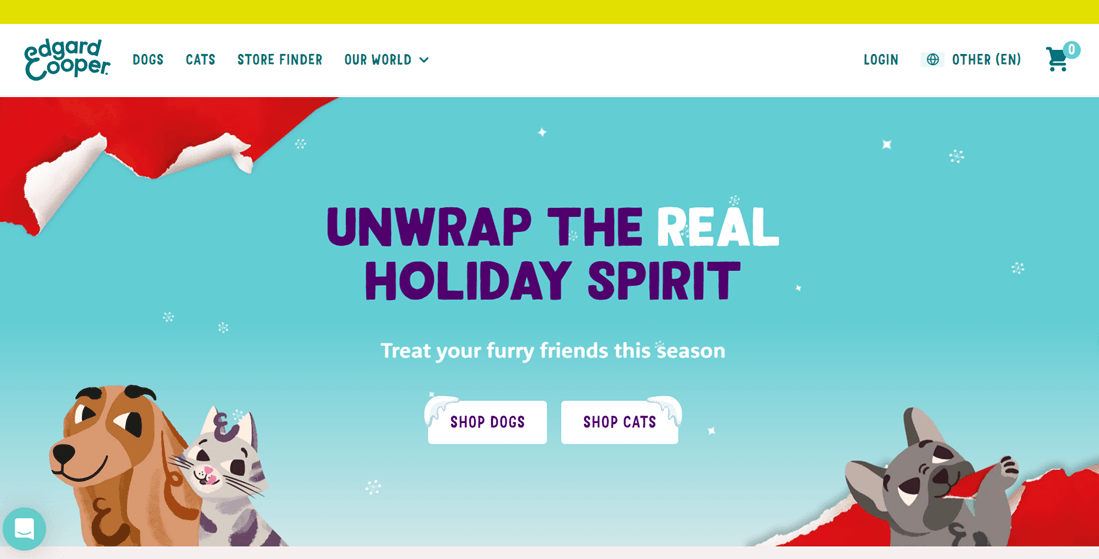 The next mutlilingual website comes from Edgard & Cooper using Shopify, created in 2014, which sells delicious and healthy dog ​​and cat food produced from natural ingredients, such as fresh meat and real fruits and vegetables.
Visitors can easily change the website's default language from English to any of the six other available languages, thanks to the easy-to-use language switcher. Some of the languages ​​available include English, Dutch, Francais, Deutsch, Italian, Spanish.
To change the language you can select it in the top right corner, apart from the language you can also change the country where you are.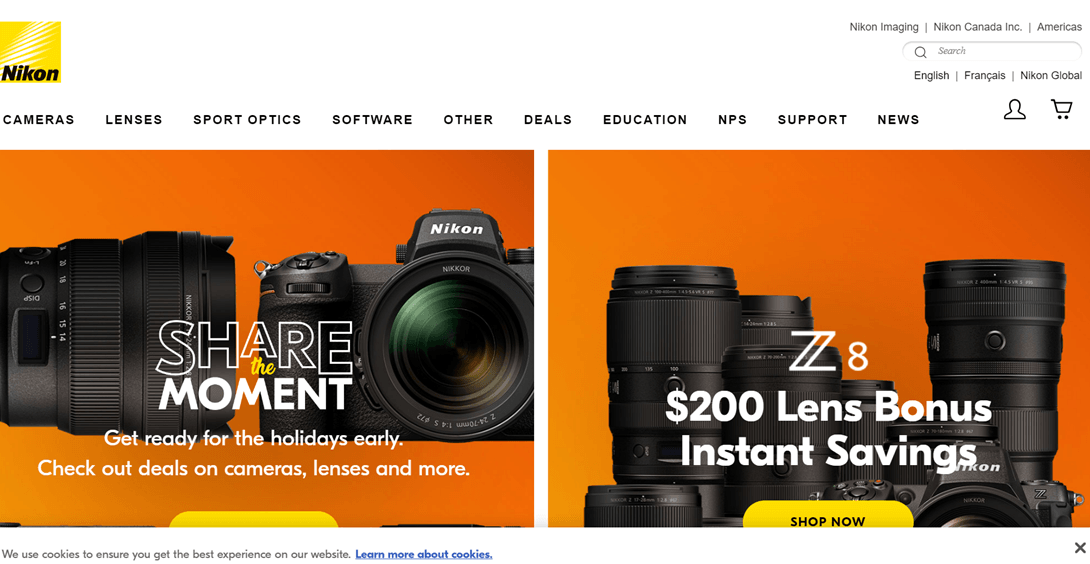 Who doesn't know Nikon, one of the most famous business cameras. The company was founded in Japan more than a century ago in 1917 and now has operations throughout the world. To fulfill this, Nikon provides two languages, namely English and Francais.
This way you can shop and view various Nikon products in addition to English but also in French.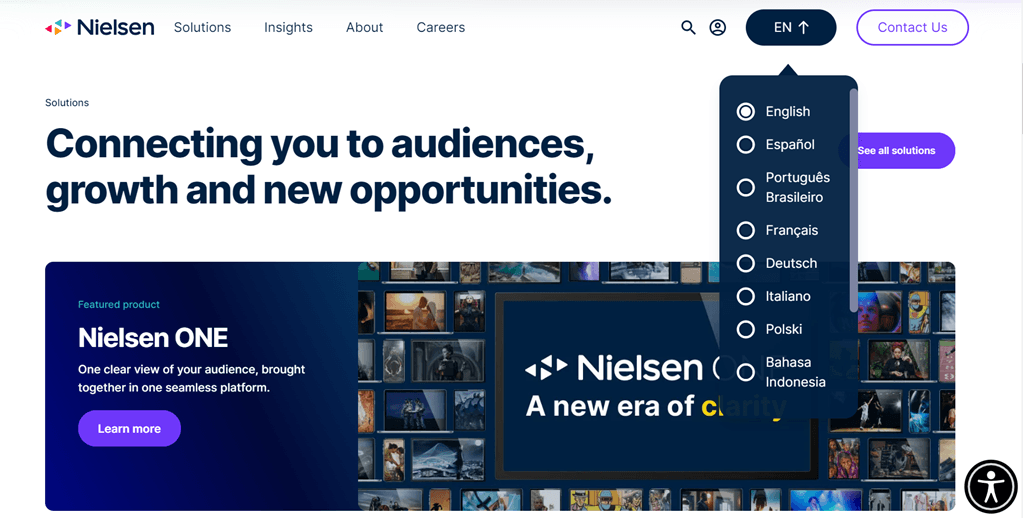 Nielsen is a data measurement company that performs audience measurements, insights, data and analytics that businesses use to create informed and targeted marketing campaigns. With offices around the world, the company connects with audiences in more than 55 markets, making it a truly global business.
Nielsen has translated its website into more than 10 languages, including Indonesian, Francais, Italian, Polish, and many more which you can find in the top right corner in the form of a dropdown.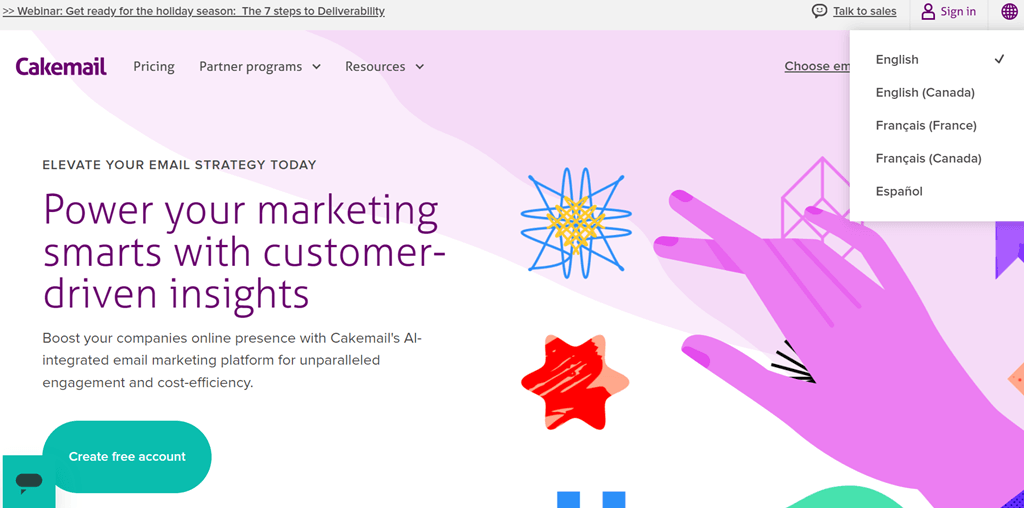 The final example of a multilingual website is Cakemail, which is an email and transactional marketing service to help small business customer base grow. This business is headquartered in Montréal, Canada, and has been sending emails around the world since 2007 and is now used by users all over the world.
That's why it provides 3 languages, namely English and English (Canada), Francais (France & Canada), and Espanol. This approach helps them ensure that they provide relevant content to their target audience.
The business also pays great attention to detail, taking the time to translate and adapt text embedded in images for each language version.
Break Language Barriers
Say goodbye to language barriers and hello to limitless growth! Try our automatic translation service today.
How to create your own multilingual websites using Linguise
After understanding what examples of multilingual websites can be used as inspiration, now is the time for you to try creating your own multilingual website. To create a multilingual website, make sure you already have a website that will be made multilingual.
Apart from preparing the platform you will use, you also need a translation service or plugin that can translate automatically.
Linguise is an automatic translation service that can help you create a multilingual website. What's interesting about Linguise is that it integrates with various CMS ranging from WordPress, Joomla, WooCommerce, Shopify for online stores, and 40+ other integrations. This makes it easier for you to choose the platform to use.
Apart from that, perfect translation quality can make your website and business reach an international audience with a good user experience.
So how do you create a multilingual website using Linguise? Check out the steps below, here we will discuss install Linguise on WordPress, to find other guides, find the Linguise documentation.
Register for Linguise account
After you have a Linguise account, now is the time to add the website domain for which you want to translate pages. Then you will get access to the dashboard then select Add domain.
Some things you have to add include URL, account, platform used, language you want to add. Click Next step.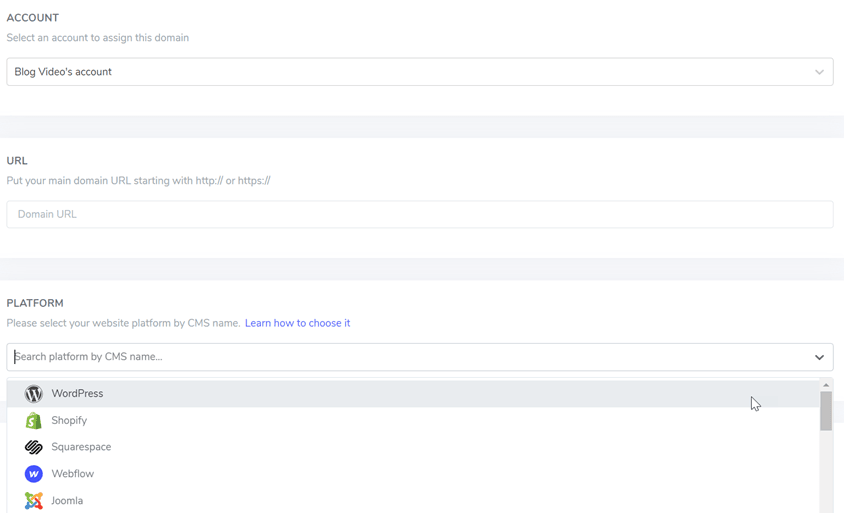 Next, select the domain that has been added then a display like the following will appear and select Copy to clipboard.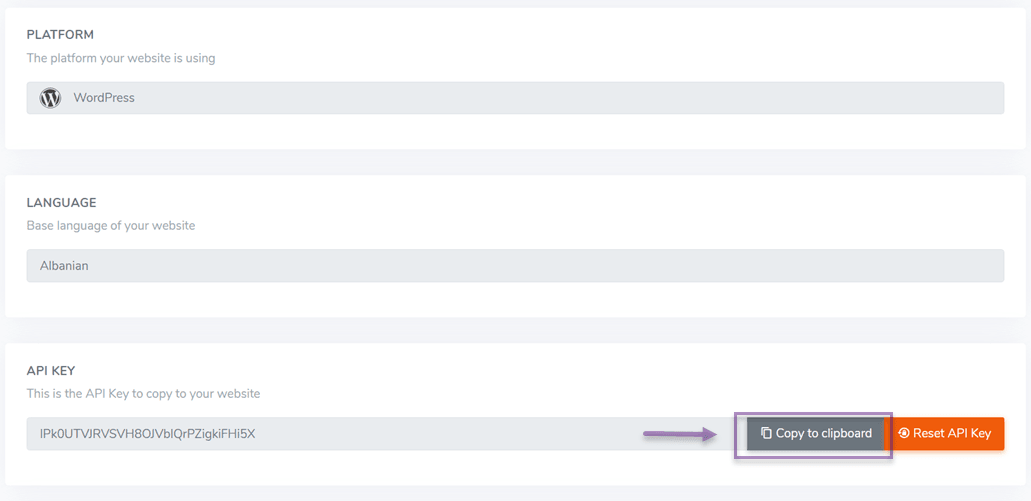 After that, if you choose the WordPress platform, then open your WordPress web dashboard and install the Linguise plugin by selecting the Add plugin menu.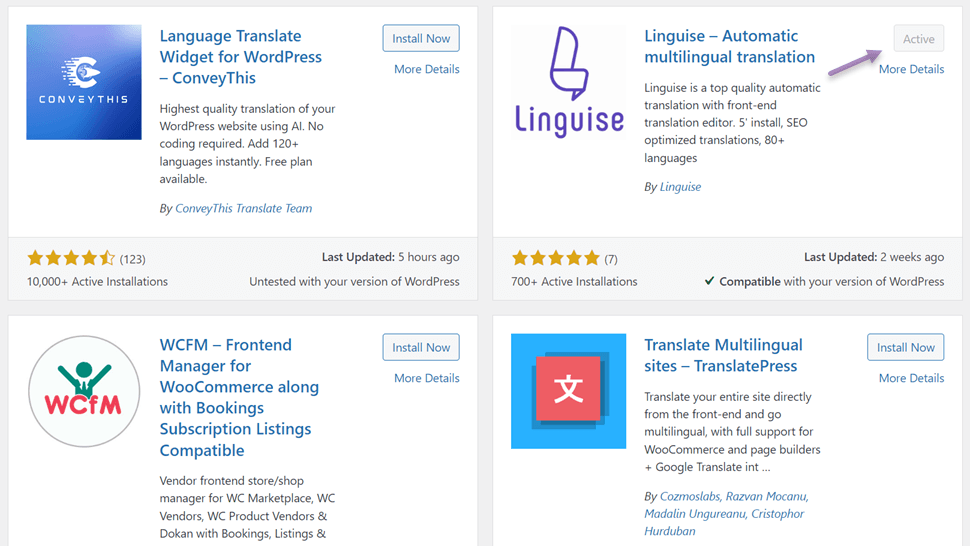 Then click on the Linguise plugin that has been installed and paste the API key that you copied previously then select Apply. If successful, the website will automatically be translated.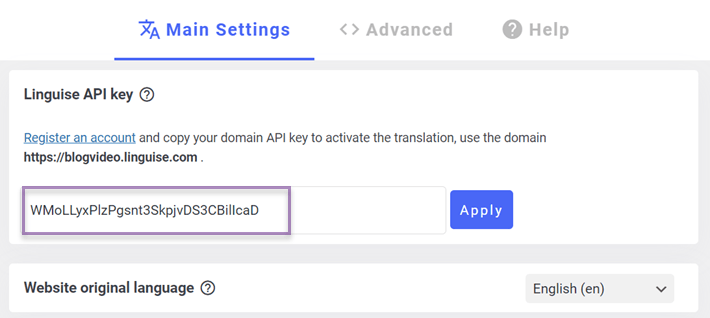 Setup the language switcher
Once the API is connected, now is the time to setup language switcher, you can set it in WordPress or in the Linguise dashboard. Here's how if you set it on the dashboard, namely select Settings > Language flags display.
Here you can set the position, then the form will be dropdown, pop up or something else and you want to use the short language name or full name.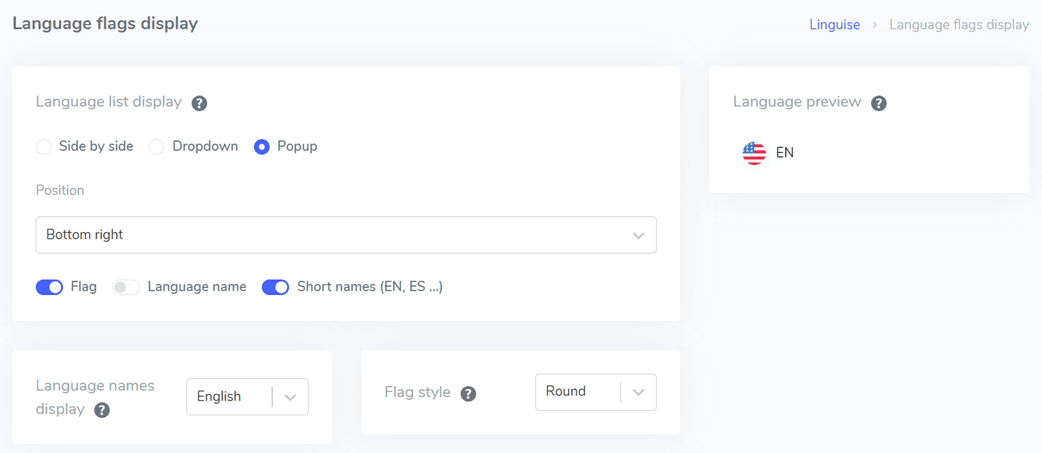 When you have finished setting it, select Save and see the results of the language switcher and flag display on your website.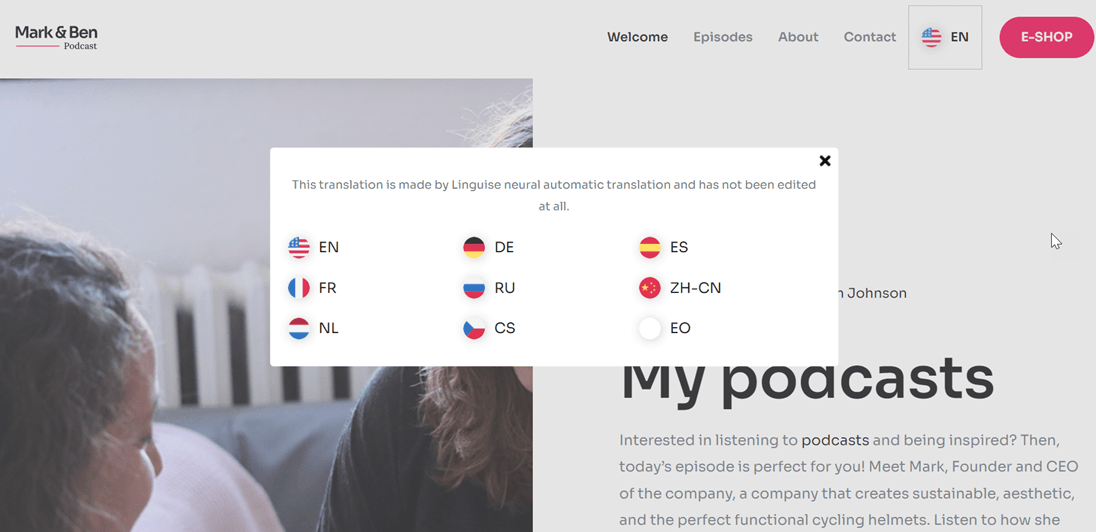 Ready to explore new markets? Try our automatic translation service for free with our 1-month risk-free trial. No credit card needed!
Why Linguise for translate your multilingual website?
Now that you know how to create a multilingual website using Linguise, what are the advantages of Linguise for translating your website? Let's look at the explanation here.
Cloud AI translation: Linguise utilizes an advanced AI translation model, ensuring smooth and automatic translation. The translations are regularly updated every three months for consistently accurate results.
Up to 80 languages: With a broad array of over 80 languages to choose from, you can forego the manual generation of content in each language, as Linguise takes care of the automatic translation into your selected languages.
Multilingual SEO: Linguise has been meticulously designed with a strong emphasis on SEO optimization. From creating SEO-friendly URLs to integrating alternate links and expanding its SEO capabilities beyond Google, Linguise facilitates global visibility across multiple search engines.
Instant translation updates: Imagine adding a new page to your website and instantly generating 20 additional pages in various languages. With Linguise, this task becomes effortless, and the indexing of the page begins promptly.
Trial before subscription: Linguise offers users the convenience of testing its features without committing to a subscription. Enjoy a one-month free trial without the need for a credit card.
Advanced functionalities: Lastly, Linguise provides an extensive range of advanced features for translating Webflow websites, enabling you to fully leverage its capabilities.
After seeing multilingual website examples, let's start your own.
These are some examples of multilingual websites that you can use as inspiration. There are approximately 14 examples of multilingual websites that come from various types, such as company profiles, businesses and online shops.
After getting inspiration regarding multilingual websites, don't forget to try creating your own multilingual website using an automatic translation service like Linguise.
With Linguise, you can produce high-quality translations for various types of CMS. What are you waiting for? Immediately register for a free Linguise account and create your own multilingual website!