Before the age of eCommerce, companies designed products and services for a specific market segment. More often than not, their target audience was geographically clustered, and moving into a new market required an entirely different setup. Today, the internet has become the primary medium for connecting with potential customers spread around the globe.
Your internet presence is seriously limited if it can only cater to a specific group of people. The internet market blurs boundaries between regions, and the best way to reach your target market is to make your site accessible to everyone. Better access is an unrivaled expansion opportunity free of practical limitations.
Translated content drives up traffic to your site and leads to a better SEO ranking in international and local markets. You can also create a brand image for yourself and show your customers you care about them. There are numerous methods you can use to translate your website seamlessly, including in popular language with big market like French. SEO strategies are essential to increase your rank, but a well-translated website in multiple languages can give you more visibility in multiple countries.
Ways to translate your website in French
Web translation isn't a difficult task, but it does require some serious thought and research. It isn't just about switching from one language to another. When translating from English to French, consider the local slang and cultural connotations for the terms you are using. All of these factors play into how effective your translation is. You can go one of many ways when translating your site.
Using a French human translator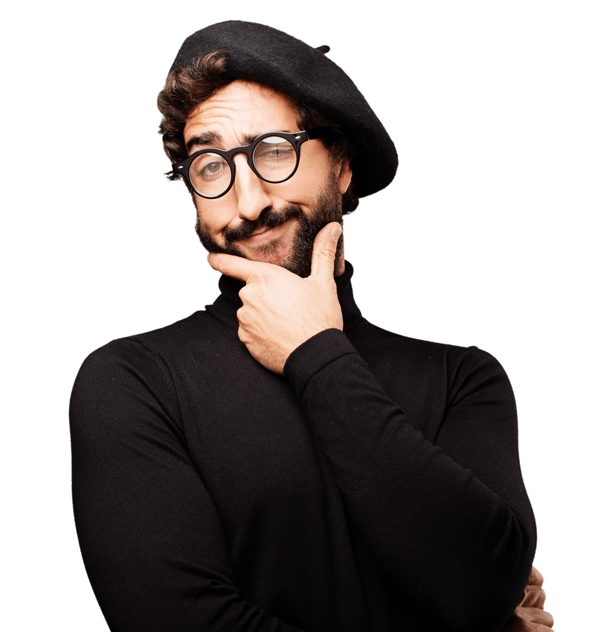 For a fee, you can employ the services of a professional translator. Human translation offers the edge lacking in most automated translation options. Before rendering the translation, you can consider the cultural context, lingo, and nuances. A French professional can take care of the finesse of the final product.
However, keep in mind this service can become very costly for you. If you need multiple pages translated, you will end up paying for each translation. This translation method would be very uneconomical possibly as it is time-consuming and inefficient.
There are many software programs and plugins available that automate the translation process. A short click creates a translated page in multiple languages. Many sites employ such software as an inviting tool for their non-English-speaking visitors. These include:
The Google Translate site and widget are available for quick and easy translations. A neural machine translation can translate entire web pages in one click. All you have to do is enter your site URL on the Google Translate page, and it will begin the translation for you.
Numerous sites support a translation widget that allows visitors to translate their pages into other languages. Free tools like Google Translations are accurate, but developers still have to address some issues.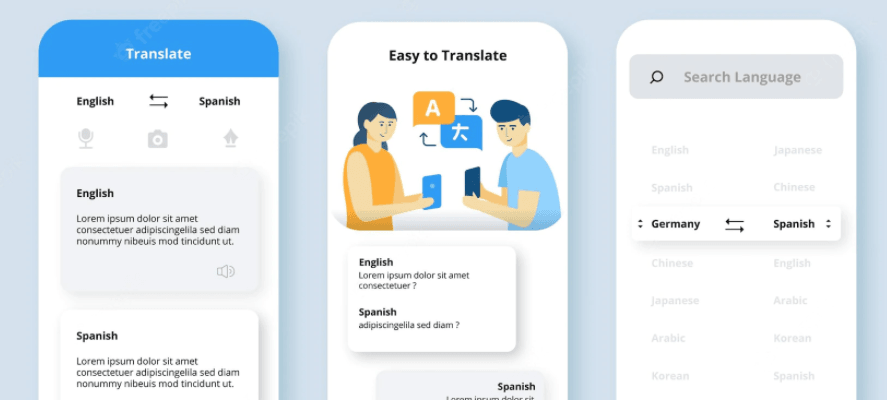 Issues with French machine translation only
Machine translation is automated, with up to 85% accuracy. Its limitations occur in the way these tools translate pages. While you get a result in effect, some of the issues you will face with your site include:
Widgets and plugins do not separately index your translation with search engines. As a result, they do nothing to improve your local SEO
The translation is limited to the text on the page. It does not include any text that appears on images
Machine translation does not account for cultural context or lingo when rendering translations. The translated page may be accurate but make little linguistic sense to a native speaker.
Good site translation would offer you and your visitor's benefits of creating French local content. This option is available with Linguise.   
Break Language Barriers
Say goodbye to language barriers and hello to limitless growth! Try our automatic translation service today.
Linguise French website translation
Linguise uses a neural automatic translation tool that combines the perks of manual translation. While the automatic tool takes care of backend translation, you can also access the Live Editor. This lets you make your front-end edits to the automated translation.
Additionally, Linguise is fully SEO-compatible and is designed for multilingual SEO. It creates a separate indexed page that can boost SEO rankings within search engines. It supports over 80 languages. Your data security and integrity are maintained with Linguise.
French being one of the most popular languages, the translation API is doing a remarkable job with a 95% of quality (comparing to humans) in the major language pairs like English-French or Spanish-French.

Find more statistics at Statista
Installation for Linguise is simple, straightforward, and free. You can also get a trial version to test the service before buying the real thing. Linguise guarantees a high-quality translation in just 15 minutes.
How does Linguise perform with French translations
The neural machine translation (NMT) model used by Linguise ensures perfect translation quality and high-speed translations. The model undergoes consistent updates to ensure translation accuracy for over 80 languages. Contrary to the limitations of other automated translation services, every aspect of your page is translated through Linguise. You can edit the front end to any text or image based on how you want it.
You can exponentially improve translation quality with the Linguise-defined advanced rule system. This system creates rules to replace or exclude specific terms during translation. These can include any factor ranging from language, URL, HTML element, or text case.
You can render translations for multiple languages simultaneously. As mentioned, Linguise promises minimal revisions with high-accuracy translations. English-French pairs have an accuracy of up to 96%.
| | | | |
| --- | --- | --- | --- |
| | NMT Translation | Human Translation | Quality |
| English-Spanish | 5,428 | 5,550 | 97% |
| English-French | 5,295 | 5,496 | 96% |
| English-Chinese | 4,594 | 4,987 | 92% |
| Spanish-English | 5,187 | 5,372 | 96% |
| French-English | 5,343 | 5,404 | 98% |
| Chinese-English | 4,263 | 4,636 | 92% |
How to translate your site into French with Linguise
Linguise is not limited to any kind of content management system or host. It is compatible with several CMS such as Joomla, WordPress, OpenCart, WooCommerce, JavaScript, and PHP.
WordPress, Joomla and all PHP CMS
Linguise can be used a native extension on WordPress and Joomla and using a script with all PHP CMS like Magento.
To begin translating your WordPress site, create your domain on Linguise.

Select the base language of your site, and add French to the Translation Languages.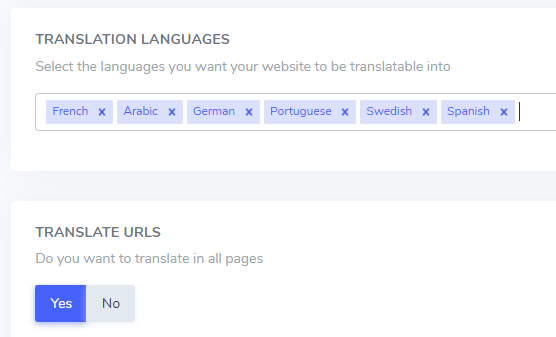 Install the Linguise Plugin for WordPress, and upload it to your site.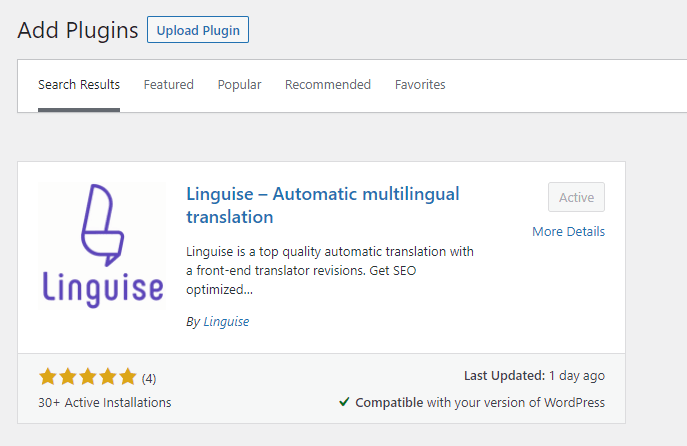 Once installed, click on the Linguise plugin from the toolbar on the left-hand side and paste the domain API key.

Et voilà, the languages defined on the Linguise domain page are already added including French, bien sûr !. You can additionally specify how the language option should appear on your site, and the flag and name display: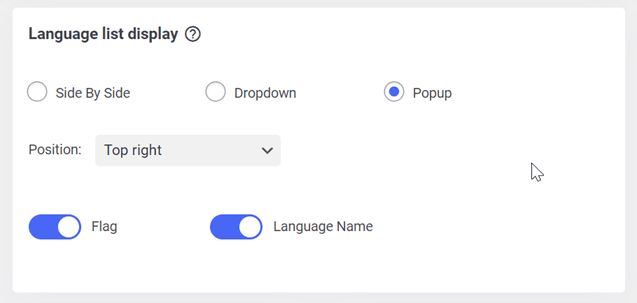 Save your settings and start serving translation to customers!
Ready to explore new markets? Try our automatic translation service for free with our 1-month risk-free trial. No credit card needed!
French translation Performance
Linguise translation quality is highly rated. Its regular updates system aligns with changing lingo and cultural contexts. It has an accuracy percentage of over 90% for any language translations. French translations are ranked at 96% accuracy, and the frontend Live Editor helps take care of any small mistakes or inaccuracies.
Translations are also updated automatically with each site update. You can keep easy track of your translations from the Linguise dashboard.
| | | | |
| --- | --- | --- | --- |
| | NMT Translation | Human Translation | Quality |
| English-Spanish | 5,428 | 5,550 | 97% |
| English-French | 5,295 | 5,496 | 96% |
| English-Chinese | 4,594 | 4,987 | 92% |
| Spanish-English | 5,187 | 5,372 | 96% |
| French-English | 5,343 | 5,404 | 98% |
| Chinese-English | 4,263 | 4,636 | 92% |
The free trial version also generates the API Key for free and plugin installation. The accuracy rating from Linguise and its clients speaks to the quality of service you can get here to translate your site at affordable prices.
How to translate to other languages than French
Linguise is not limited to a single French language translation. The entire process takes about 15 minutes to render a complete translation. If you want to create a multilingual site with separate indexed pages for web crawlers, Linguise can easily accommodate that.
When setting up your domain, you can define as many languages as you would like to translate your site into.

Translating your site in French is an essential component of optimizing your content. With browser automatic translation extensions, your site is less likely to appear in local search results, as it is not separately indexed or ranked by web crawlers. As such, it is necessary to have access to a tool that can create accurate, relevant, and SEO-based translations for your site without costing you too much time or money.
Linguise takes care of all these factors for you. You can translate your site into French with notable ease. It is compatible with various PHP-based CMS and makes translation as simple as clicking a button. The frontend Live Editor takes care of any changes you might want to make. You can also translate to many languages in one go. All in all, it is an affordable and valuable translation tool.