Having a local website, with localized content is enough for most establishments, but if you really want to exploit your website's full potential, then going global is the way to go. The basic step to going global is to expand to international languages via translations. With automated translation services becoming really popular, this process has been significantly simplified.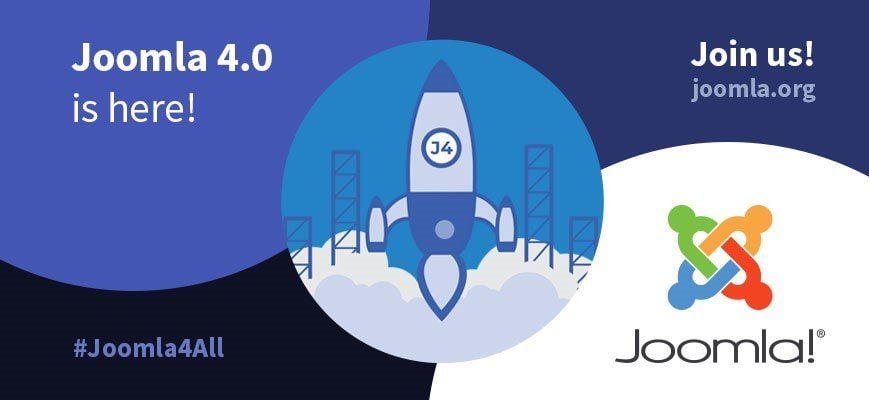 You're here because you want to know if, and how you can translate all the content in your Joomla website. Now that Joomla have released the 4.0 version in August, 2021, you must outsource translation to a service that fully compatible with this version to get the best out of your website. Linguise is a neural translation service, fully integrated with the latest version of Joomla and capable of translating all content on this CMS.
In this post, we will focus on:
Why you should translate your Joomla 4 website content using Linguise
How you can translate your Joomla 4 website content using Linguise
How Linguise ensures all your Joomla 4 website content is translated
Break Language Barriers
Say goodbye to language barriers and hello to limitless growth! Try our automatic translation service today.
Why should you translate your Joomla 4 website using Linguise?
Because Google Translate is not enough
You can't rely on Google Translate to translate your content for your international audience. Translation is way better than before but makes some mistakes because it misses the topic content context (legal, cooking, new technology…). Leaving your international audience to fend for themselves using Google Translate will pry them away from you. Last but not least, this will be a manual copy / paste translation of the Joomla articles content. For this reason, you need to take matters into your hands. Linguise offers you a much higher translation quality while still allowing you to edit translations to further enhance the quality.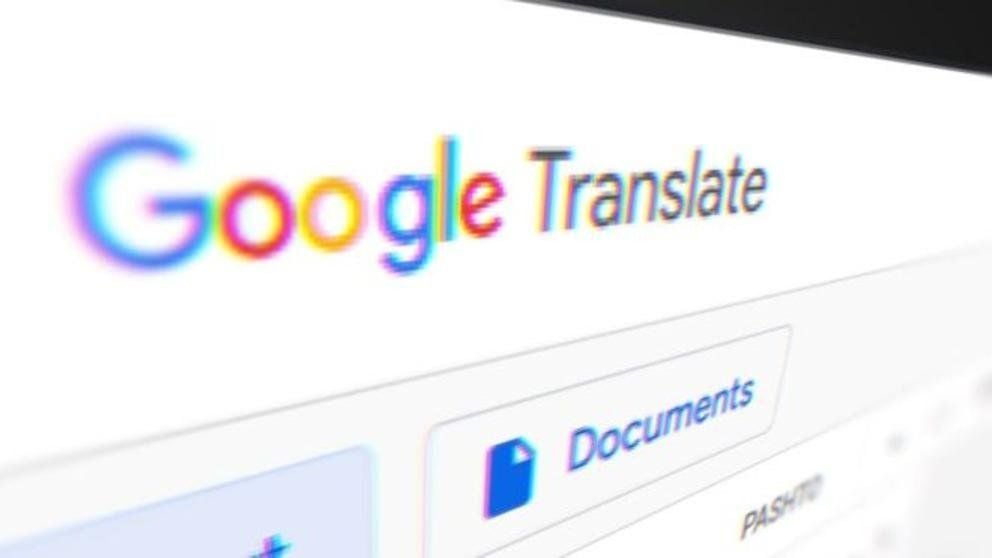 To massively expand your Joomla website reach
The local market is often not enough. I mean what's the point of making your services online if you're not going to explore global markets? There is a lot of revenue locked away from you in international markets and the only way to get to it is to invest in machine translations. Accurate, localized multilingual translations is a great way to promote your brand overseas. Linguise provides you with an opportunity to target as many as 80+ language speakers all over the world.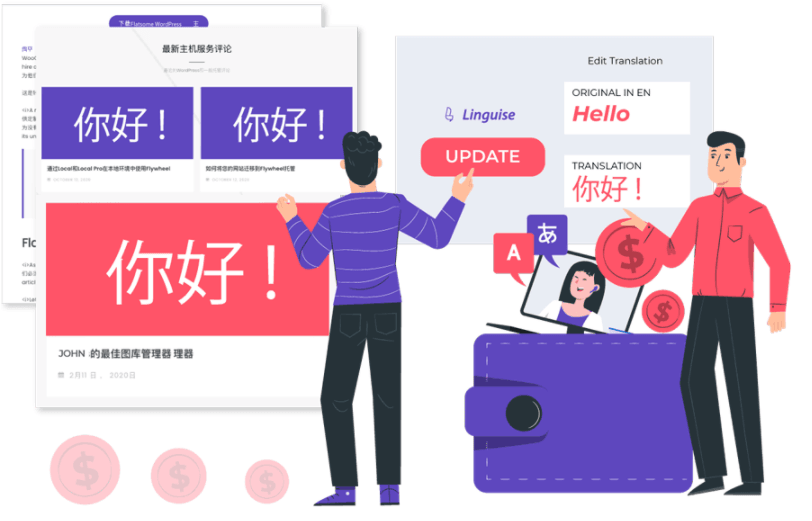 Linguise is fully integrated with Joomla 4
Linguise has been well crafted to be compatible with all themes and extensions of Joomla. Joomla is a very useful open-source platform to build an attractive and interactive website using free, ready-to-use themes and extensions. A significant proportion of translation services are selectively compatible with Joomla themes and extensions. This is very frustrating, since you will be forced to abandon one service for another.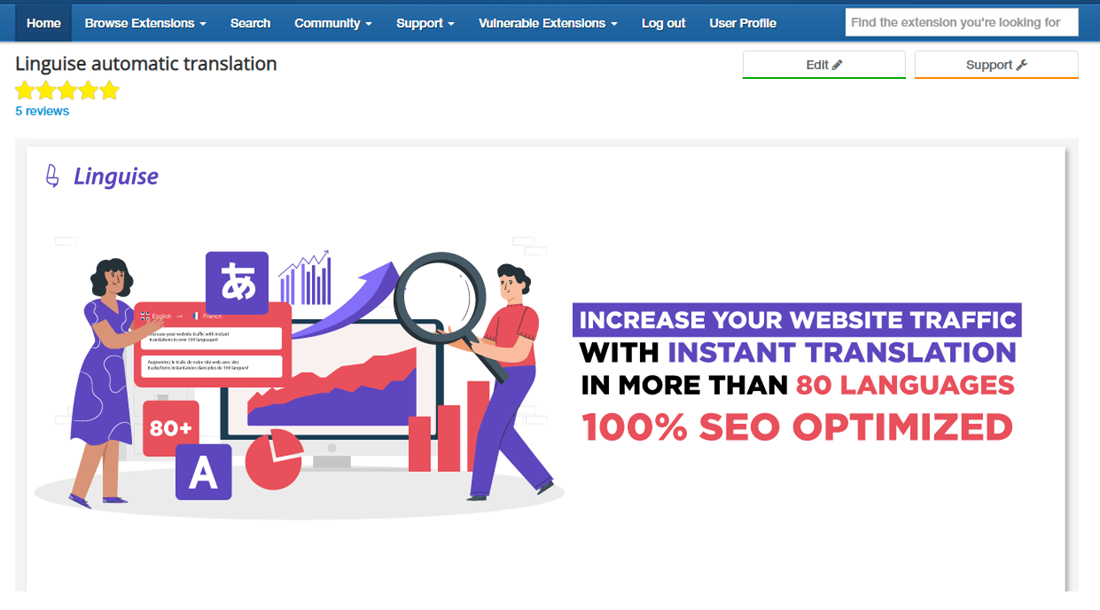 Linguise is theme and extension agnostic. You will maintain all the services you have recruited for your website. Additionally, you will also maintain your website's design as the language selector is customizable through short code.
Linguise provides powerful multilingual SEO tools
If you have been exploring mutlilingual SEO, you know how this is important for your website. Linguise permits you to generate whole pages of translate versions of all your pages with their own URL. You can implement the rel="alternate" hreflang="x" via XML sitemaps to generate indexable pages that will be ranked by search engines across different languages.
Alternatively, you can also edit translations to make your content more localized or incorporate your audience's preferred search terms. In this way, your audience will easily find you and your website will be able to perform in SEO across multiple languages. This will permit you to generate as much organic traffic as possible.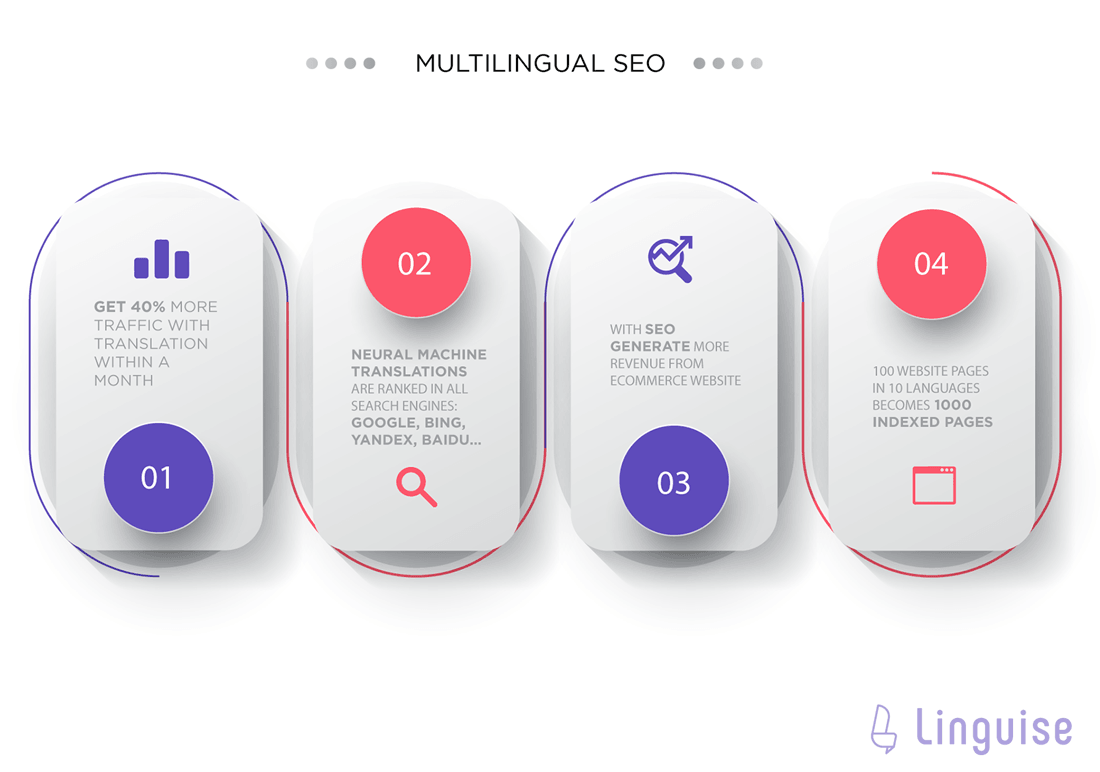 Retains all that is good about Joomla human translations
What sets manual translations apart from machine translations is that it offers you an opportunity to control the quality of your Joomla translations via content revisions. The cost and time implications of manual translations is just not worth it. Knowing this, is there a way that this can be salvaged in automated translations?
Linguise provides you with an opportunity to edit your translations for the languages you're proficient in. For those that you don't speak, this service permits you to invite experts to edit your content while managing their access.
START
INCLUDED IN 1st MONTH FREE TRIAL

200 000 translated words

Unlimited translated page views

Unlimited languages

1 website per plan with one month free
PRO
INCLUDED IN 1st MONTH FREE TRIAL

600 000 translated words

Unlimited translated page views

Unlimited languages

1 website per plan with one month free
LARGE
ACCESSIBLE WITH SUBSCRIPTION

UNLIMITED translated words

Unlimited

translated page views
How can you translate all of your Joomla 4 website content?
Now that you have decided on Linguise, how can you use this service to translate all of your Joomla 4 website content to explore global markets? First, let's look at how this service works briefly.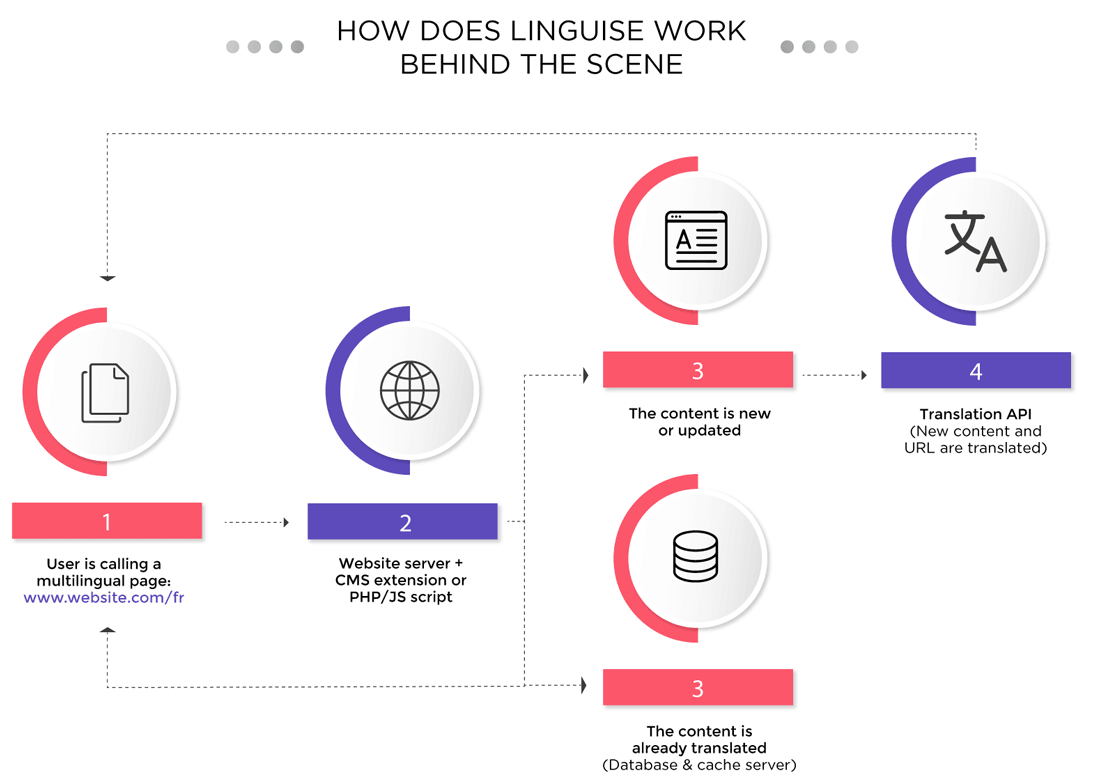 Now, we'll take you through a step-by-step process of how you can set up Linguise to translate your Joomla 4 content.
Setting up Linguise in your website involves 4 simple steps:
Registration
Generating the domain API key
Displaying the language switcher as module, menu or shortcode
Register to translate Joomla
First you need to register your website in the account register page on the official site. Go to dashboard.linguise.com and enter your email and password.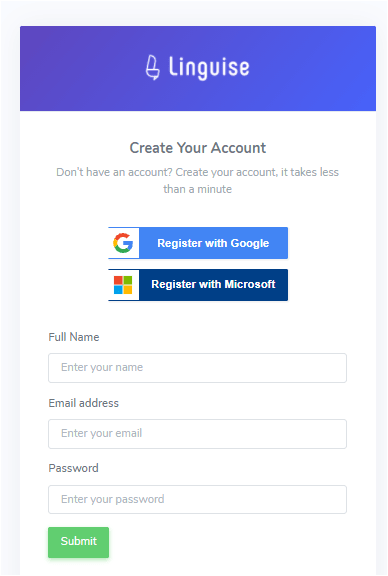 Generating the API Key
After you have created the account, navigate to the Add Domain button on the dashboard and click on it.
The domain API key functions to uniquely identify your website as the owner of a Linguise account. You can log in with your credentials, and it will always take you to your personal page. Identifying your website in Linguise will enable the service to accurately track the changes in your account such as payments made, members added, etc. 
On the add domain page add your website's URL, the original language and other languages you would like your website to be translated to. There are over 80 languages for you to choose from!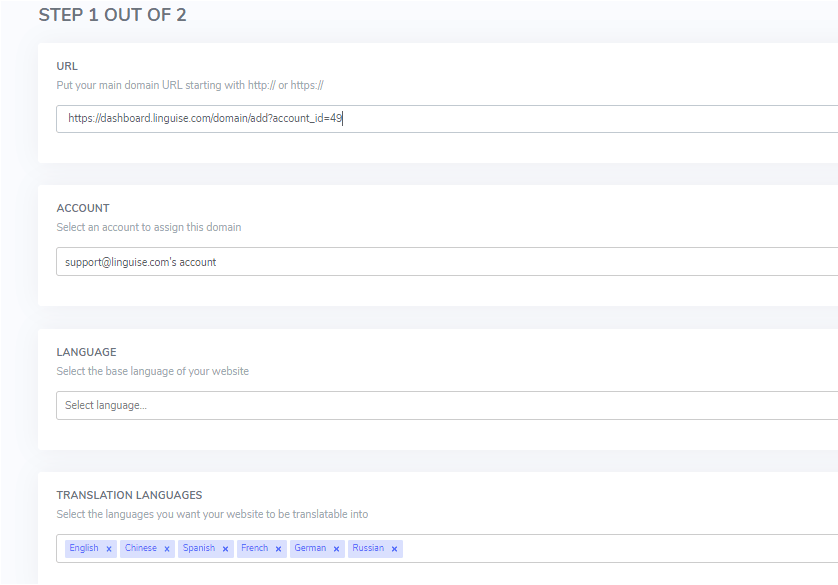 You can also choose whether you want all pages on your website to be translated and then click on Next to generate your API key.
After account creation, you will be granted a one-month free trial to get a sense of the quality of service you will be getting. After this you'll start incurring charges at an affordable rate.
On the next page, you will find a cryptographically generated key (API Key) which you copy to your clipboard.
Installing the Joomla extension
Log in to your Joomla 4 dashboard. On the left side menu, navigate to extensions>install. Click on the installation from web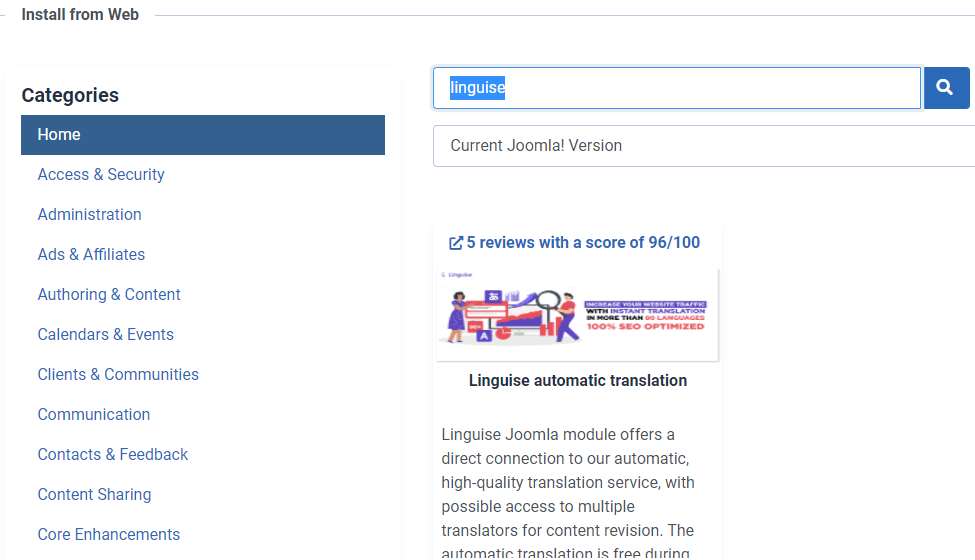 Search for the product: Linguise, click on it, scroll down all the way to install and click install.
Ready to explore new markets? Try our automatic translation service for free with our 1-month risk-free trial. No credit card needed!
Displaying the language switcher with the Joomla extension
The extension will permit you to activate the language switcher (containing different flags denoting different countries/languages), and display it on your website.
Now that the extension has been installed, head over to components on the left sidebar menu drop it down and click on Linguise.
Here is where the API key you previously copied to your clipboard is used. Paste your API key under in the box just below 'Linguise API key' and click on Apply. Scroll down and click on save settings.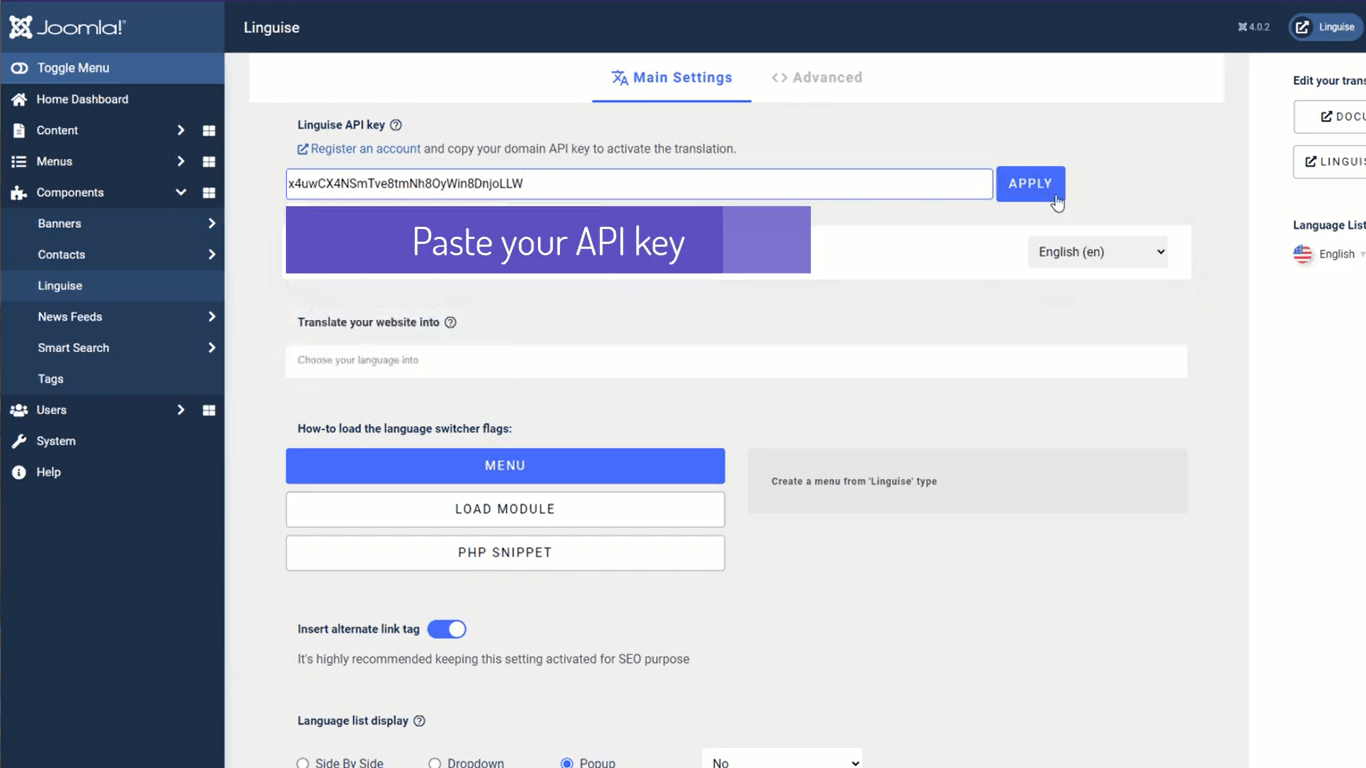 To add the language switcher to your menu, click on menus and then the main menu at the bottom of the dropdown.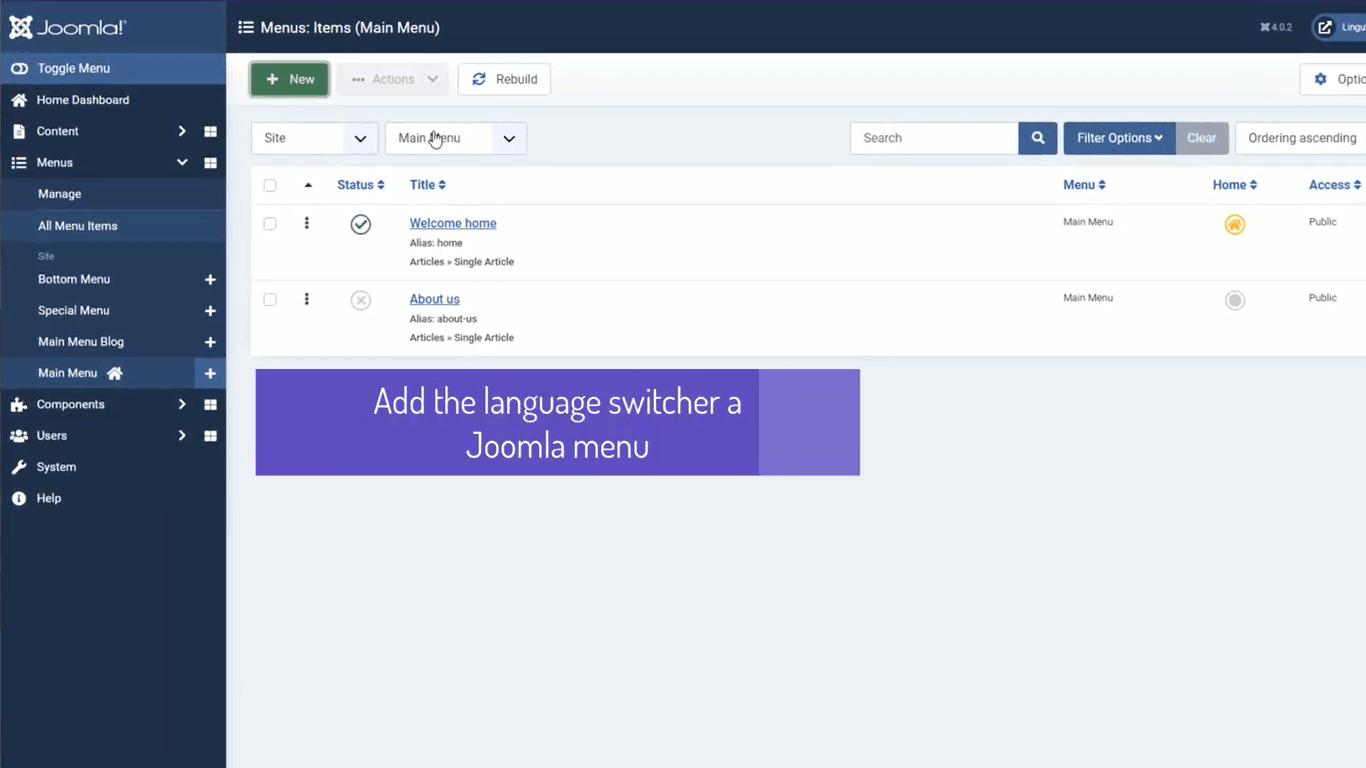 Click on the new button and on this page, add the title 'Linguise'. Under menu type click on the select button and select Linguise and the rest of the details will be automatically filled.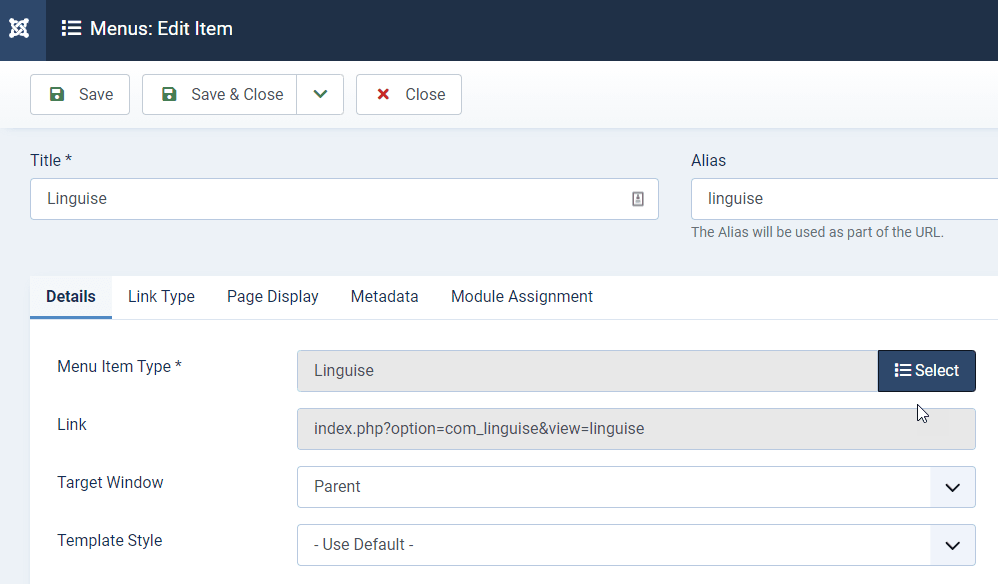 Click on save and navigate to your website's homepage and click on the language switcher.  You can instantly switch between different languages.
Here's a video illustration of this process.
How does Linguise ensure all your Joomla website content is translated?
Automatic Joomla translation editing
Needless to say machine translations are never 100% accurate. It is prone to error on things like puns, technical terms, cultural references, etc. 
Machine translations usually produce conventional versions of the translated languages. Users often search for products in variations of the conventional versions of these languages. This severely cuts down your website's organic traffic.
This is why translation editing is so important, and Linguise lets you do this from the Joomla front-end!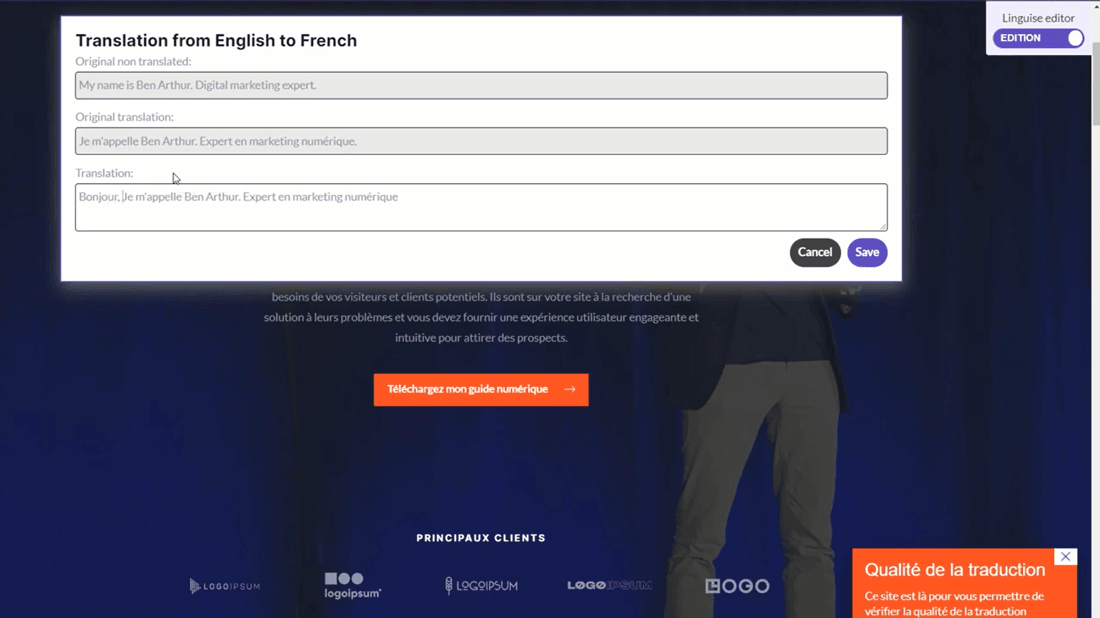 Using the Live Editor feature, you can edit your translations live as the changes reflect instantly. For the languages you don't speak, this service permits you to add profesional Translator to edit your content while managing their access to your languages.
All you have to do is go to the member's tab on your Linguise dashboard and add the email addresses of those you wish to invite. You are also required to define their access roles alongside the languages they will be handling, for example manager or translator. Managers have access to multiple languages while translators are limited to a single one.
 Edit Joomla HTML dynamic elements
Common translation plugins for Joomla only allow you to translate dynamic texts, such as the checkout process for e-commerce stores, only from the admin dashboard.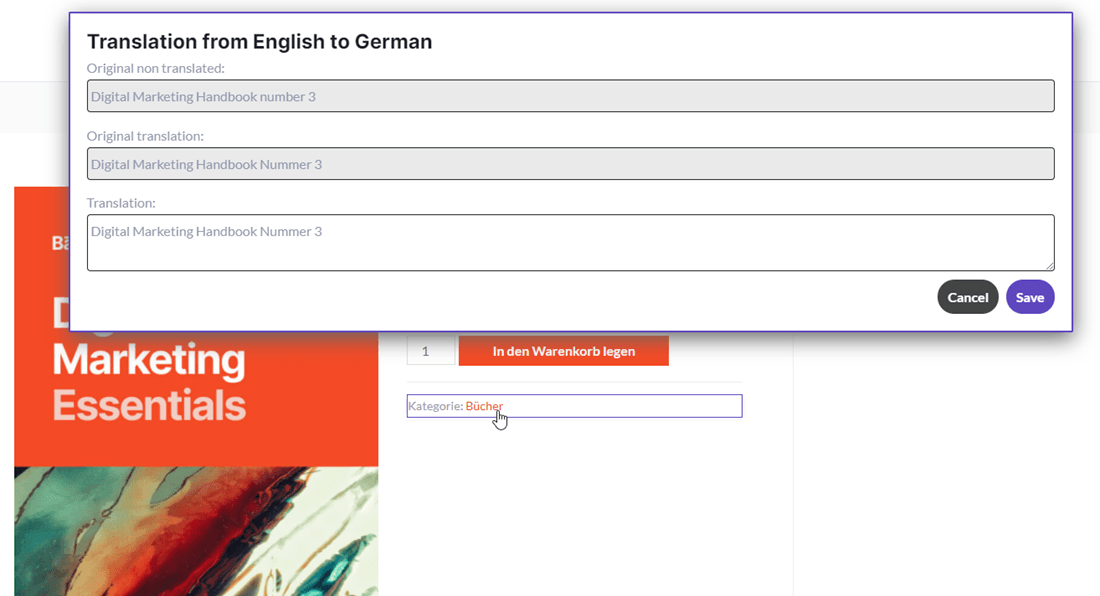 As an ecommerce merchant, the checkout process is most important to you because that is where you get paid. The Live Editor allows you to edit this content from the front end following a procedure similar to the above. You just click on it, make your changes and save.
Translation of Joomla inline HTML content
Automated translations systems including Browser translation services find it difficult to accurately translate inline HTML elements and CSS code because, this code is split into different components which are assembled differently across different languages.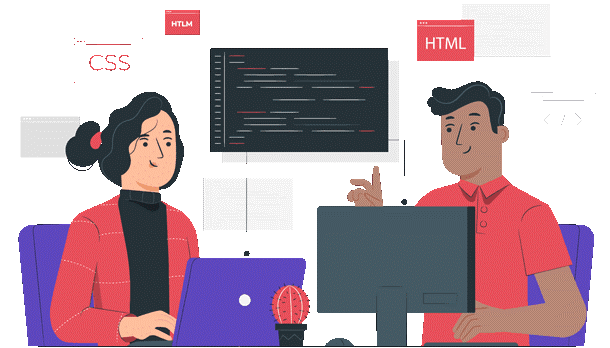 A special system customized for each language to articulate these parts correctly is required. Linguise has this kind of system, a customized system designed to accurately translate HTML inline content alongside any other metadata on your website that are relevant for SEO. Linguise has special rules to handle HTML inline content to raise the quality of your translations. All of this is automated as soon as you set up Linguise on WordPress. 
Linguise is equipped with all the tools to translate all your Joomla 4 website content. It has the capacity to deliver high quality, search engine optimized translations at a fraction of the usual cost. So sign up for your free trial, to get a sense of the quality of service we are offering.